Only Congress can replace BJP: Chidambaram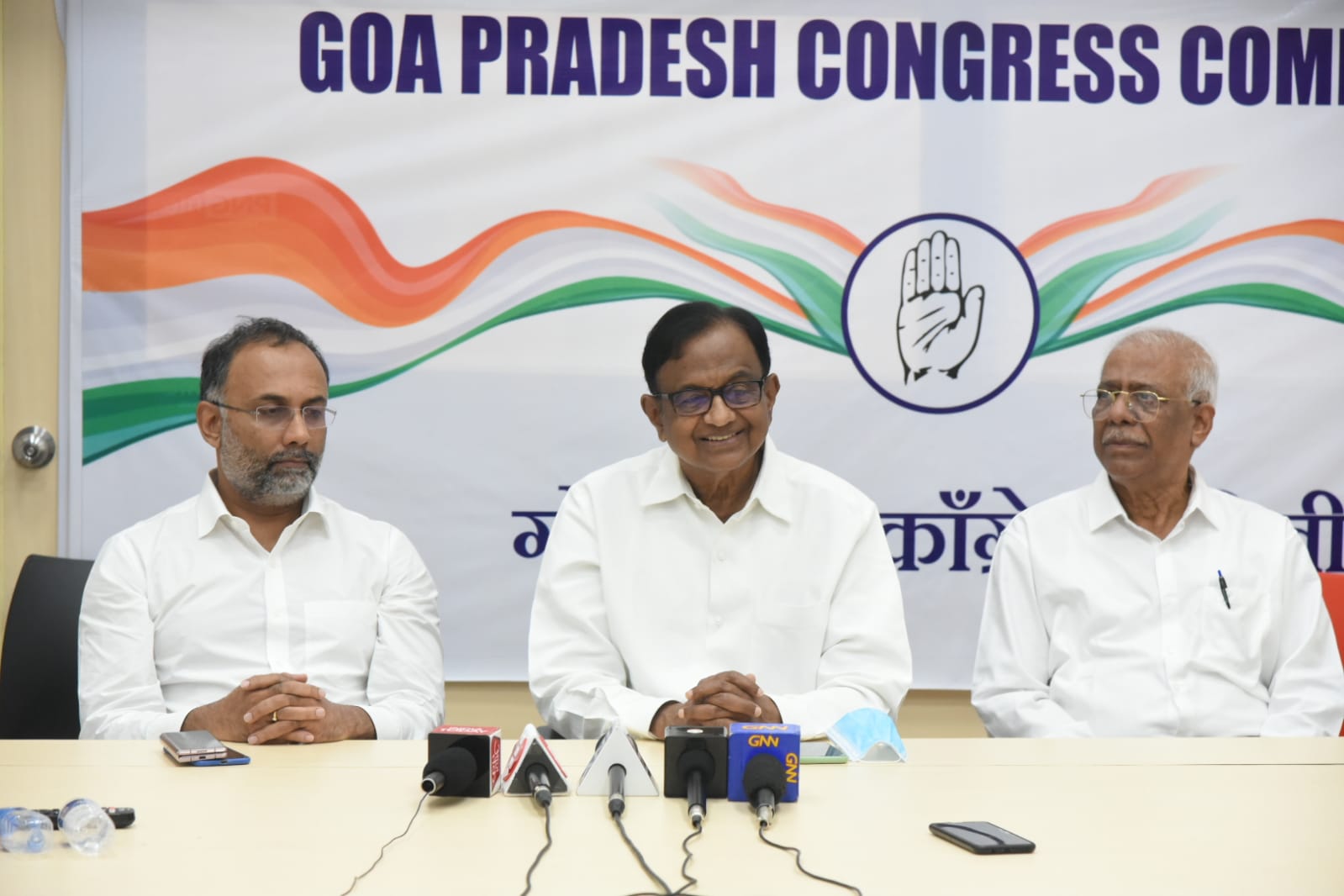 PANAJI: Senior Observer of Congress P. Chidambaram on Saturday said that only Congress can replace BJP in Goa and he is optimistic about it as feedback is very positive.
P Chidambaram on Saturday addressed a press conference in Panaji and thanked media persons from becoming bridge between people and the party. "I am thankful to you for covering our programs and reaching them to people of Goa." He said.
AICC incharge Dinesh Gundu Rao and Senior Vice President M. K . Sheikh were present on the occasion.
He said that all the promises made by Congress will be fulfilled once the government is formed.
Replying to a question, P Chidambaram said that history of defection will not repeat again as they are guarding their home very well. "It will not happen again. We will not even have a single minute to form a government after getting a majority." Chidambaram said.
"We are confident the people of Goa will give absolute majority to Congress." He said.
"Our candidates have the political capacity to fulfill the promises and give effective governance. Our MLAs will remain united and all the promises given in the manifesto will be fulfilled." He said.
He said that it is the only Congress, who aggressively opposed BJP. "Our all senior leaders helped us to campaign in Goa. They visited the constituencies and met people to know their problems and issues." P Chidambaram said.
Replying to a question, he said that Goa has become an election destination for Modi. "He comes to Goa only during elections." He said.