It's RG vs BJP in Mayem as other Parties Struggle to revive: Manoj Parab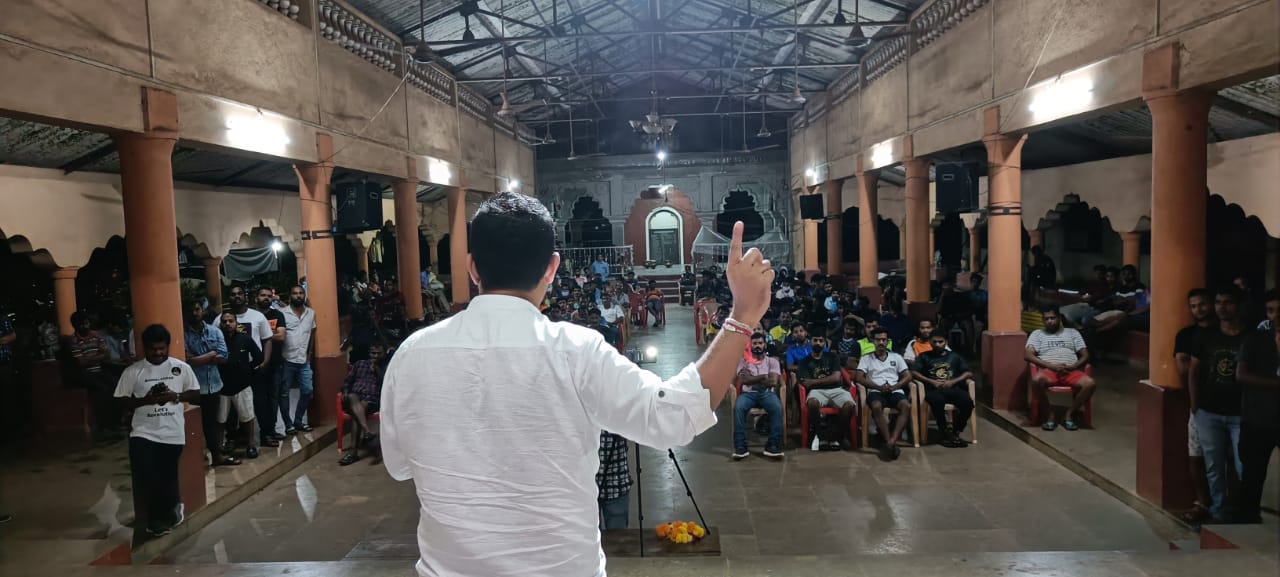 PANAJI: Revolutionary Goans Chief, Manoj  Parab said that other parties continue to struggle to get their act together and make any meaningful impact in the Mayem constituency, it is the Revolutionary Goans who are now leading the fight against the BJP.
Revolutionary Goans General Secretary, Shrikrishna Parab alleged that for the last 15 years the BJP MLA's from Mayem constituency have failed to keep pace with development and the has been totally neglected.  The BJP's sitting MLA from Mayem, Pravin Zantye and prior to him Anant Shet who served for two terms have miserably failed the people who elected them.  Basic adequate civic amenities such as electricity, water connection, government health centers, public schools and roads remain a distant dream for the people from this area.  It has been three consecutive terms a BJP MLA has been elected in the Mayem constituency.
"It is sad to see that roads are not a priority for most of our MLA's, it is only listed in their manifestos. Roads are in bad condition for the last 15 years but no one has attempted to repair them.  People have to struggle and face a lot of hardship on a daily basis while commuting on these roads. We assure that RG will stand with the people and find a solution to their problems," said Shrikrishna while addressing a gathering of 300-odd people at Sateri Temple in Maulinguem.
Revolutionary Goans Supremo, Manoj Parab opines that the most important issue is that mining dependents have been totally ignored. The people from the Mayem and Pilgao panchayat jurisdiction have suffered the most after the ban was imposed on mining leading to large-scale unemployment.  Despite unemployment being the major issue faced by the locals in this constituency and the presence of MNC's barely any locals are being absorbed here. MNC's and two other major companies have been operating in the jurisdiction of Maulinguem and Kudchirem but locals are not being employed here.
"Locals have approached the MLA on several occasions regarding the problems faced by them after the ban on mining but their request seems to fall on deaf ears. Nothing at all has been done to safeguard the mining dependents and neither has the Mayem MLA come out in support of the people. I appreciate the people for their unity and urge you'll to work to bring about a change in the upcoming election," he said.
"These elected representatives act like kings and take the locals for granted. The local MLA is unavailable and incapable of solving their problems. This time in Mayem the fight will be between RG and BJP. No one else stands a chance here," signed off Manoj.