Grassroots leaders, former INC members and prominent businessmen join Goa Trinamool Congress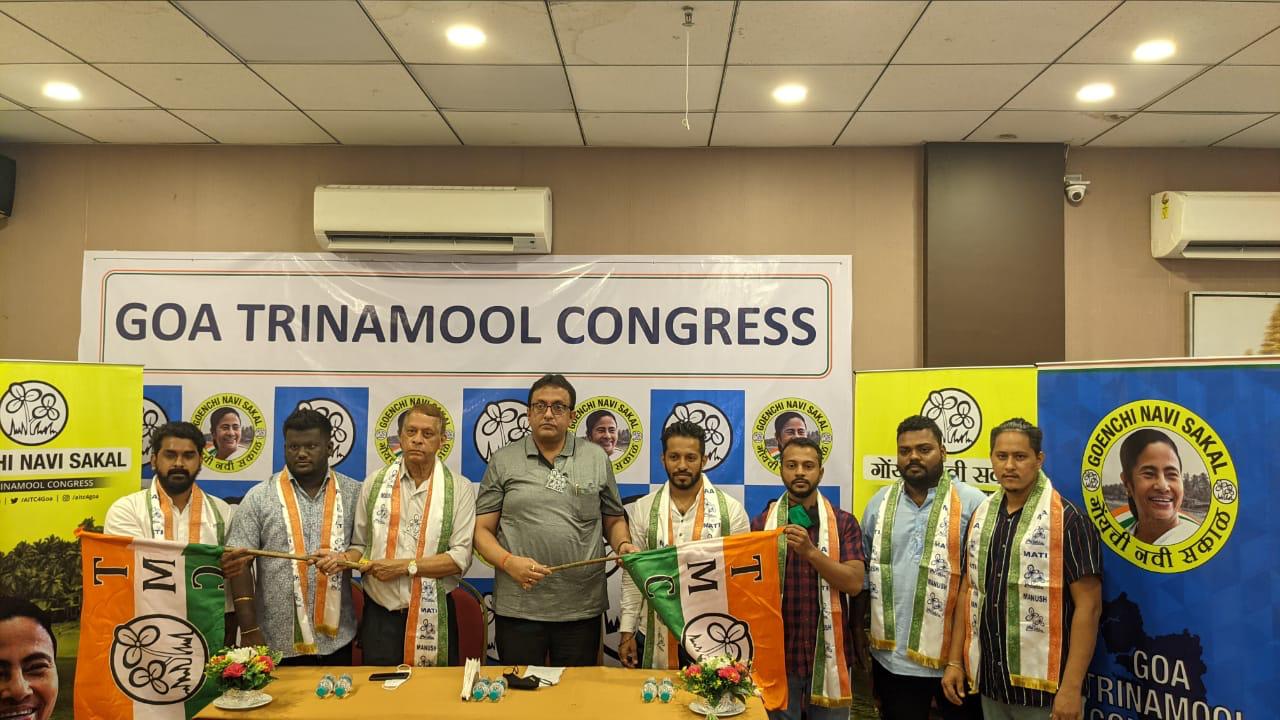 Vasco: Goa Trinamool Congress on Wednesday inducted a string of leaders including former INC Youth President Shri Shubham Tiloji, former INC Block President Shri Mahesh Bhandari, and the son of legendary freedom fighter Shri Gandhi Henriques who is also the former Chairman of Vasco Municipality.
Apart from the above, 7 other prominent businessmen including M Rafeek, Monday Jaffer, Vinod Chaurasiya, Chetan Goswami, Arif Memon, Chandrakant Mahendrakar, and Shri Atmaram Shetkar pledged their support to Goa Trinamool Congress. The inductions are part of a series of events that the party has been organizing across the state, the first of which took place in the presence of AITC Chandipur MLA Shri Soham Chakraborty and Goa Trinamool leader Yatish Naik. The second event was presided over by Rajya Sabha MP Dr. Santanu Sen and Goa TMC leader Lavoo Mamledar.
After the induction, Dr. Santanu Sen said, 'This is just the beginning. Expect many more local leaders and prominent faces to join Goa TMC in droves in the days to come.'
Goa Trinamool Congress is going from strength to strength, with numerous grassroots leaders committing themselves to the party's vision of 'A New Dawn For Goa'.