Government's Strategy is ready, and won't compromise on Mhadei: Chief Minister Dr. Pramod Sawant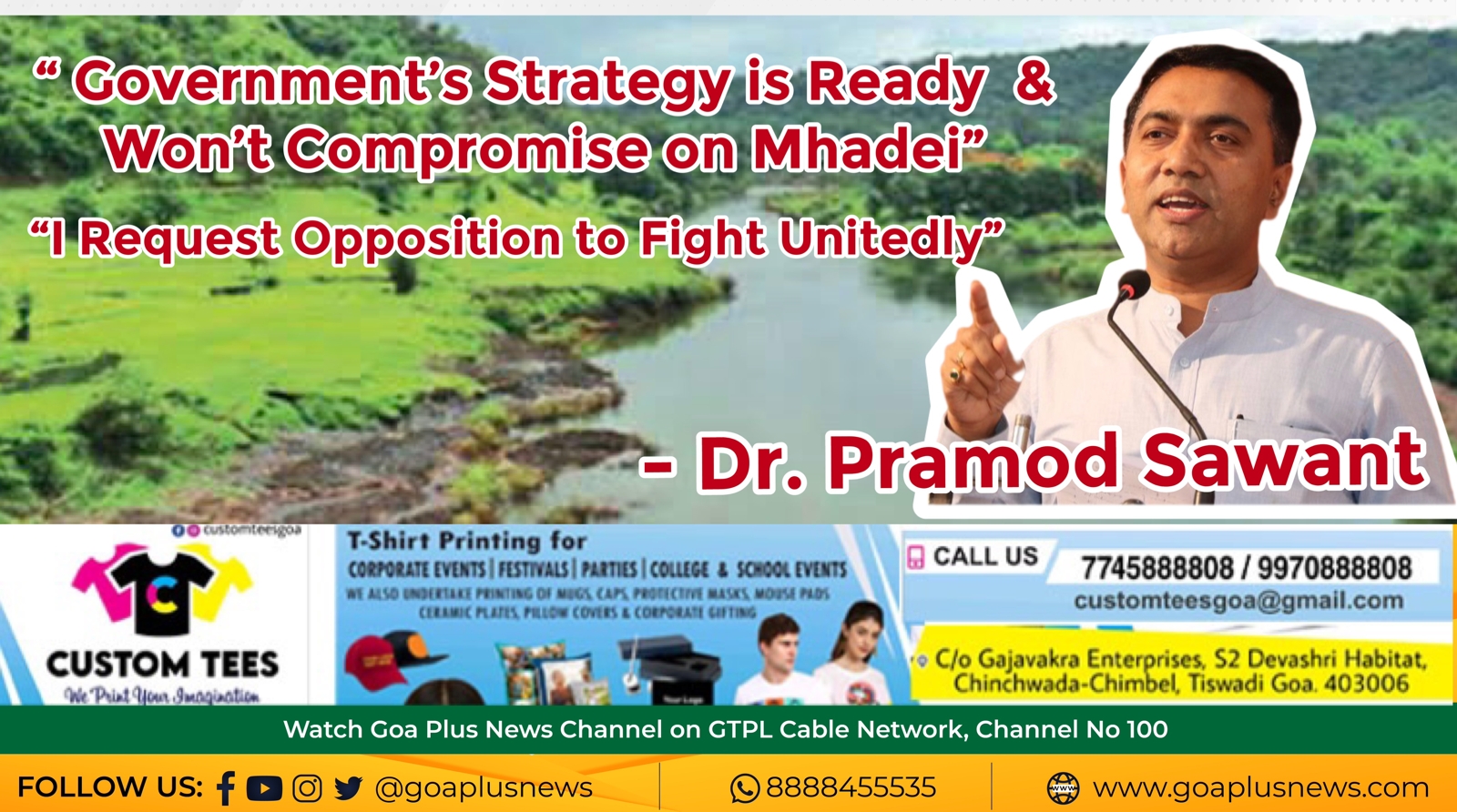 Panaji: Chief Minister Pramod Sawant on Monday said he will soon lead an all-party delegation to meet Prime Minister Narendra Modi, Union Home Minister Amit Shah and Union Jal Shakti Minister Gajendra Singh Shekhawat opposing the approval granted by the Centre to Karnataka for detailed project reports (DPRs) of two dams on Mahadayi River.
Goa and Karnataka have been engaged in a dispute for several years now over the distribution of the Mahadayi River water.
Sawant on Monday called for a special cabinet meeting to discuss the issue after Karnataka CM Basavaraj Bommai announced the Centre has given clearance for DPRs of two dams on Mahadayi river.
"The Goa government will not compromise on the Mahadayi river issue. The construction of dams at Kalsa and Bhandura will affect drinking water requirement of the people living in North Goa district," Sawant said.
"The state cabinet has decided to lead all legislative party delegation to the PM, Union Home Minister and Jal Shakti ministry to express opposition to the approval granted for dam DPRs. The opposition should not create issues for the sake of opposition. Everyone should be united as Mahadayi is a lifeline for us. I again reiterate, Mahadayi is like a mother to me," Sawant added.
Sawant said the approval granted for the DPR is an in-principal one as Karnataka will have to get permission from the Union Ministry of Environment, Forests and Climate Change.
This (MoEF&CC) approval will not be possible as the Mahadayi River runs through a wildlife sanctuary, Sawant asserted.
Our Strategy is ready, wont compromise on Mhadei. We have decided in special Cabinet Meeting held today to Tell the center to take the DPR issued to Karnataka back, Issue notice to Karnataka under the wildlife protection act & From the water management authority and stop illegal water diversion by Karnataka.