Karnataka to go ahead with Kalasa-Banduri project, Water Resources minister Govind Karjol slams opposition by Goa to the k'taka's Project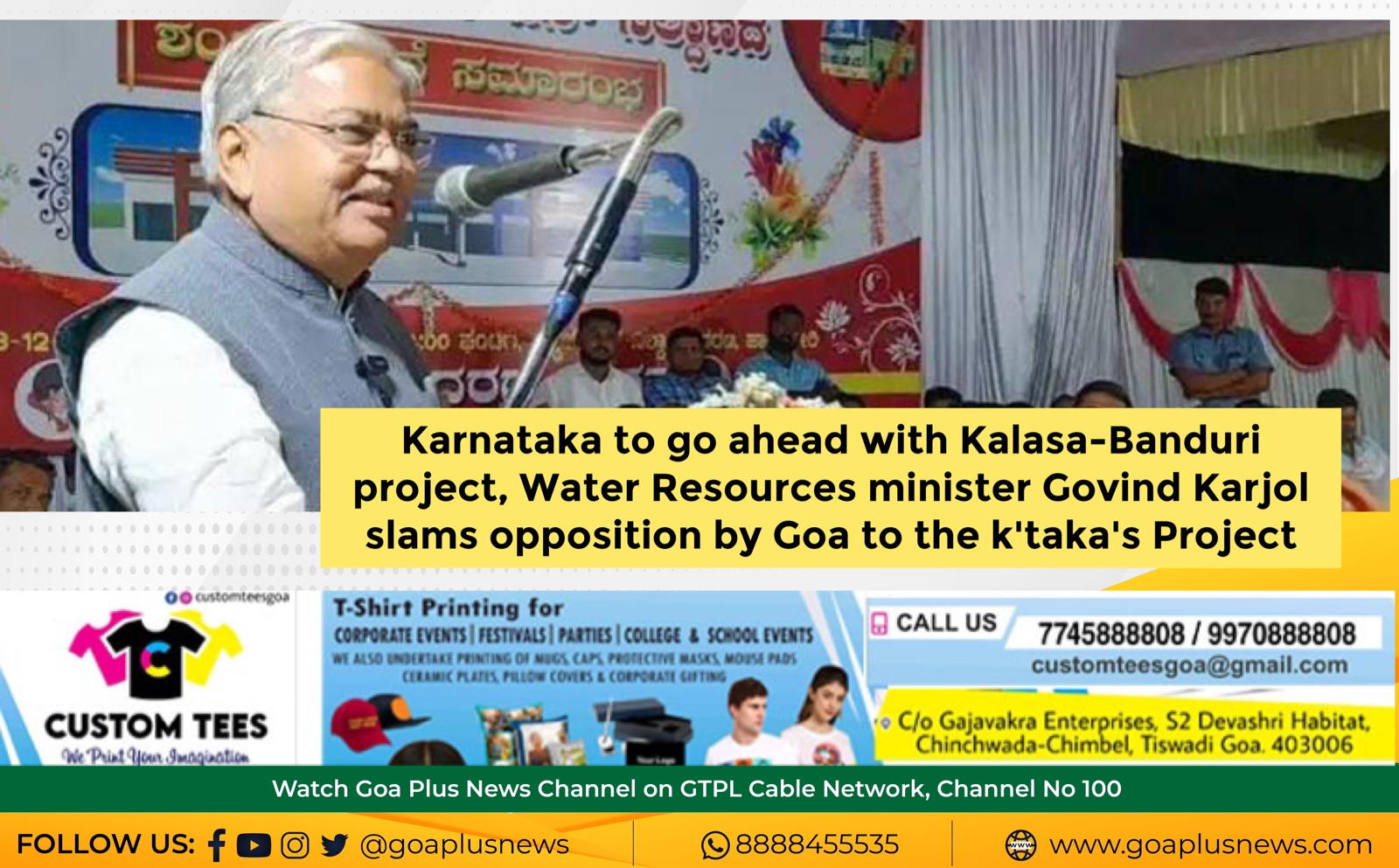 Karnataka Water Resources minister Govind Karjol Monday said the state would go ahead with the Kalasa-Banduri project on River Mahadayi despite opposition by neighbouring Goa.
'Nobody should raise an objection to the water share awarded by the Tribunal,' he said referring to the 2020 Mahadayi Water Disputes Tribunal allocating 13.42 tmcft from River Mahadayi to Karnataka.
'Karnataka does not require any permission (from Goa) to use the water awarded to the state,' he told reporters.
His comment came in response to the Goa government's decision to send an all-party delegation to Prime Minister Narendra Modi and other senior Union ministers to protest against the approval granted to the detailed project report (DPR) of Kalasa-Banduri Nala Project.
Goa Chief Minister Pramod Sawant has said that the decision would affect the water needs of the North Goa district. The project is embroiled in controversy for decades. In 2020, the Tribunal issued a gazette notification regarding sharing of Mahadayi water, which was challenged in the Supreme Court by Goa and Maharashtra.
'We will float a tender and start work within a month,' Karjol said, claiming that the project was necessary to satisfy drinking water needs in Karnataka. Even the Supreme Court has had favourable views over drinking water projects, he added.
Karnataka Chief Minister Basavaraj Bommai announced on December 30, during the last day of the Belagavi legislature session, that the DPR for the project was cleared by the Union government. This move is expected to help BJP's prospects in parts of Kittur Karnataka, which would benefit from the scheme.
Karnataka Congress chief DK Shivakumar had called the announcement an 'election gimmick' of the BJP.