Anjuna police continue Action on mobile thefts at Sunburn Festival 2022, one Arrested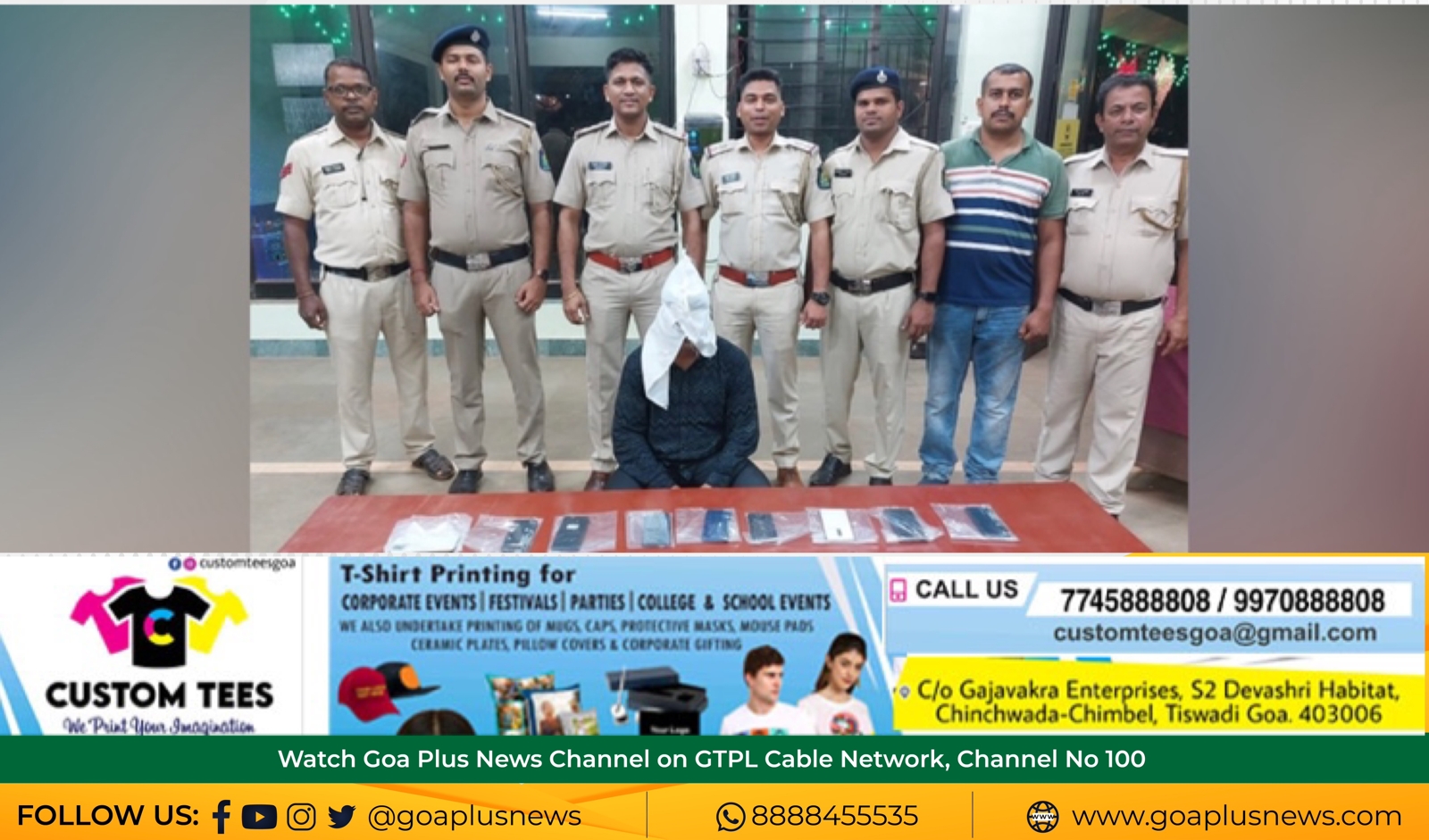 Panaji: Mapusa SDPO jivba Dalvi informed that many mobiles were stolen from the venue of sunburn and since the complainant was mostly tourists they didn't want to register FIR and took missing certificates for obtaining new sims and left with requests to recover their mobile phones.
Hence, Anjuna police registered an FIR on behalf of the state on 31/12/2022 vide Crime No. 190/2022 u/s 379 IPC to the effect that on 28/12/2022, 29/12/2022 & 30/12/2022, T.N.K. at Sunburn festival 2022 venue, Vagator Bardez Goa unknown accused culprits committed theft of mobile phones from an open place of different make and type to belong to the people who attended the Sunburn event.
During the investigation information was received from a source that thieves gangs are operating on eve of the sunburn festival 2022 event at Vagator.Accordingly, various teams were formed led by Pi Prashal Dessai and we succeeded in nabbing one person by the name of Mr. Siraj Ahmed Shaikh, r/o Nazir Ahmad, age 38yrs, r/o Mumbai Thana Mumbra, Maharastra. . Anjuna police recovered 09 mobile phones of a different brand from his instance.
All mobile recovered IMEI numbers tellies with stolen mobile IMEI mentioned in FIR.
The culprit confessed his involvement in the aforesaid crime and all 09 mobile phones are stolen from the sunburn festival 2022 venue. The accused further confessed that he purchased tickets to enter the sunburn venue.
So far the total number of mobiles recovered reached 40 Meanwhile few days before being arrested mobile theft gang of 18 accused are still in police custody remand of Anjuna PS.
SDPO jivba Dalvi said We will contact the mobile owners after getting ownership of mobile phones and return them to the, tourist.
Further investigation of the case is in progress with Pi Prashal Dessai under the supervision of Shri Nidhin Valsan, IPS SP North Porvorim, Shri Jivba G. Dalvi, SDPO Mapusa.