Goa State Chief Information Commissioner allows Appeal Filed by Adv. Aires Rodrigues against Legislature Secretariat
Directed PIO to furnish information within 15days & free of cost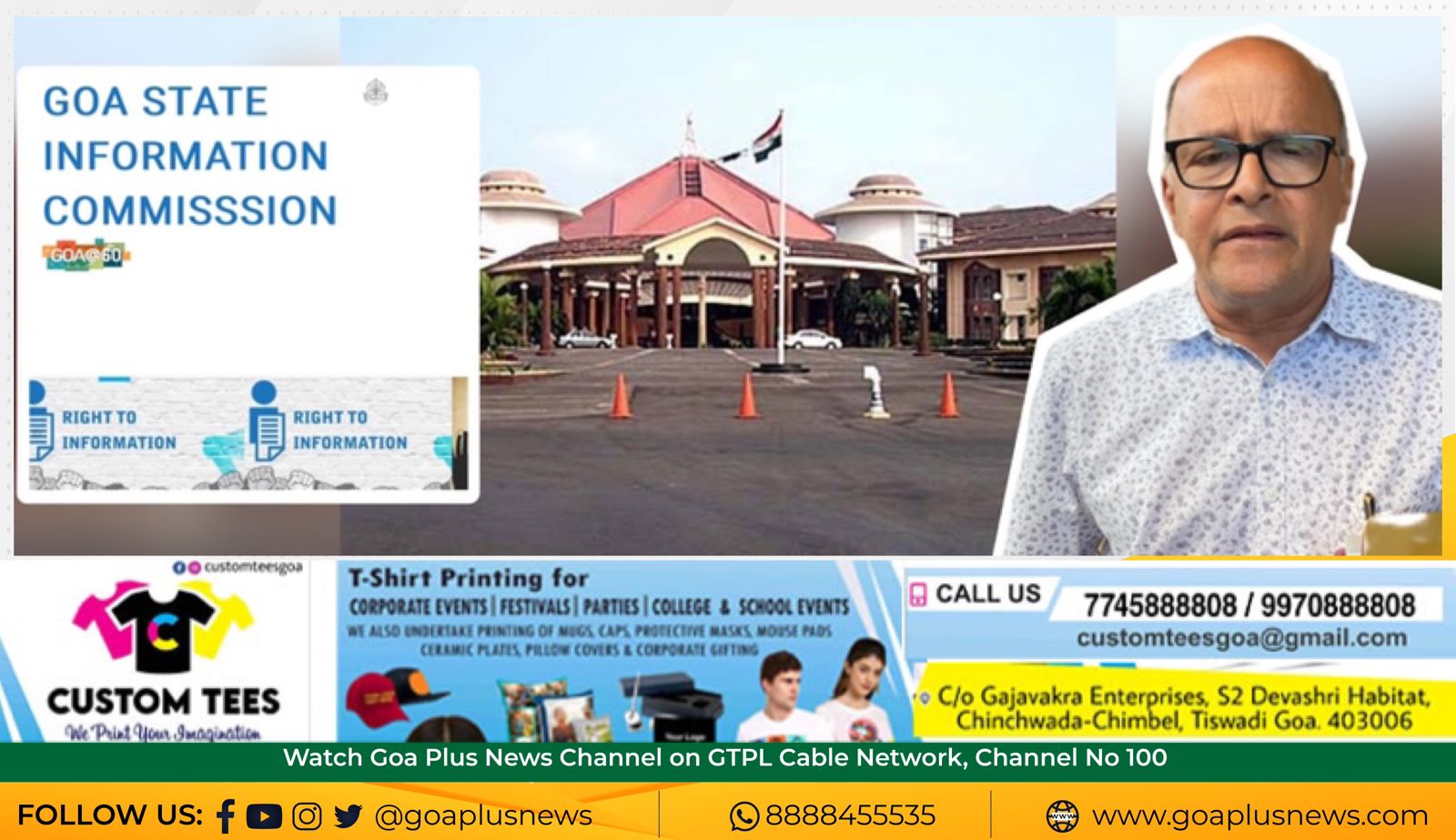 Panaji: Goa State Chief Information Commissioner (GSCIC) Vishwas Satarkar today allowed the appeal filed by Adv. Aires Rodrigues against the orders passed by the First Appellate Authority and Secretary of Goa Legislature Secretariat Namrata Ulman and also the Public Information Officer (PIO) Mohan Gaonkar declining to furnish information sought by him under RTI Act. The GSCIC has directed PIO Gaonkar to furnish Adv. Rodrigues the information within 15 days and free of cost
Adv. Aires Rodrigues in his appeal to the GSCIC has submitted that the orders passed by the Legislature Secretariat were illegal, perverse, bad and contrary to law as the RTI Act was intended to furnish information and not to deny it.
Stating that this veil of secrecy at the Goa Legislature Secretariat was unlawful and unacceptable, Adv. Rodrigues has further submitted that Parliament enacted the RTI Act keeping in mind the rights of an informed citizenry in which transparency of information was vital in curbing corruption and making the Government and its instrumentalities accountable.
Stating that the denial of information was illegal, untenable and a fraud, Adv. Rodrigues has also submitted that the grounds used to refuse the information was a total ruse and that the unjustifiable grounds to wrongly deny information were unsustainable.
Adv. Aires Rodrigues on June 28th last year had sought a copy of the file notings and correspondence pertaining to the two day training workshop for MLAs held on 27th and 28th June at the Taj Vivanta and also complete details of the expenditure incurred on the event.
The PIO Mohan Gaonkar, in his reply informed Adv. Rodrigues that the disclosure of the information would cause breach of Privilege of State Legislature and would also be against Rule 37(16) of the Rules of Conduct of Business of Goa Legislative Assembly. The PIO's reply was upheld by the First Appellate Authority who is the Legislature Secretary.