Goa Forward Party petitions Governor over Cash for Job Scam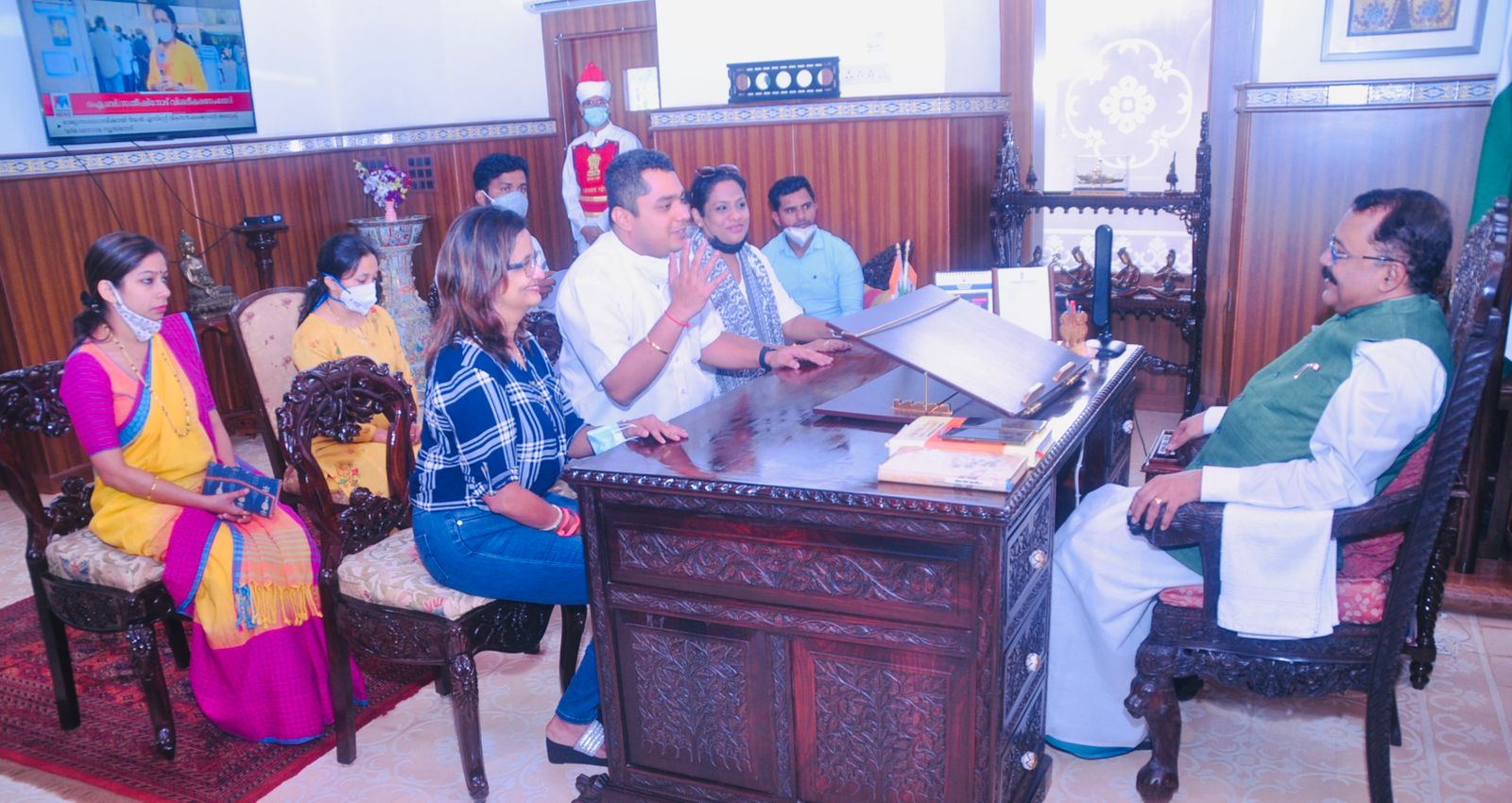 PANAJI: The leaders of Goa Forward Party on Wednesday called on the Governor P S Sreedharan Pillai and submitted a memorandum urging his intervention in the job for sale scam by BJP and appealed to him to seek a report from the government.
A delegation led by GFP Gen Secretary (Org) Durgadas Kamat, along with vice President Dr. Renuka Da Silva, Adv. Ashma Bi and others narrated the scam series to the governor in detail.
Speaking to media persons, Kamat said that the governor has assured to look into the Job for sale scam. "He would. We have informed him names of officials who are involved in manipulation of exams. Action should be initiated against them." He said.
Kamat said that around 27 Technical assistants in PWD are still struggling to get regularized, however the government has sidelined their demand and has started recruiting new posts. "why take freshers, depriving experienced staff." Kamat questioned.
He also said that the 'Menu Card' of the BJP government was kept in front of the Governor and all incidents were narrated to him. "GFP President Vijai Sardesai had exposed this scam in August. Since then we have been stressing that this scam should be stopped. However, BJP continued with it to garner money and votes for the election." He said.
PWD contractual staff who were also present on the occasion expressed their anger against the BJP government for sidelining their demand. They said that with the new recruitment, present contractual Staff would be out and job Purchasers would get jobs.
"Government is doing injustice to us. We all had met the Chief Minister with our demand. But nothing has been done." One of the staff said.