Goa Congress to make Mahadayi issue part of 'Hath Se Hath Jodo' campaign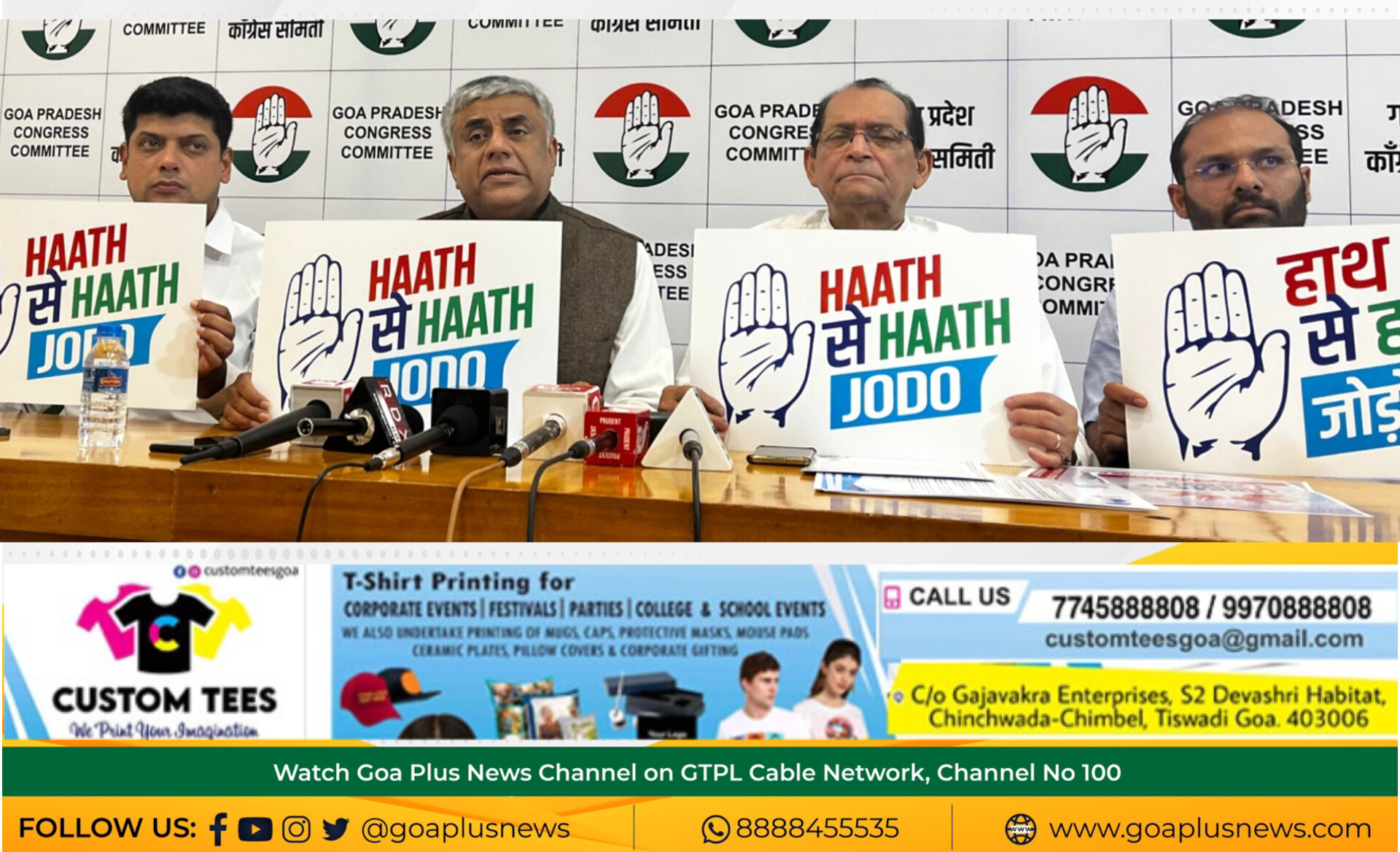 Panaji, Jan 25 (PTI) The Goa Congress on Wednesday asserted the Mahadayi river water issue will be raised during the party's "Hath Se Hath Jodo" campaign though the central leadership remained non-committal on flagging the matter during the nationwide mass contact programme which will be launched on Thursday.
Goa and Karnataka have been at loggerheads over sharing the Mahadayi river water. The issue acquired centre stage again after the Central Water Commission (CWC) approved a Detailed Project Report (DPR) of Karnataka for the construction of a dam on the Kalsa and Bhanduri tributaries of the river.
Chief Minister Pramod Sawant has said his government will fight legally and politically for Mahadayi river waters.
Rajeev Gowda, chairman of the Congress research department, during a press conference in Goa, gave details of the "Hath Se Hath Jodo" campaign in the state and other parts of the country.
While he claimed the campaign will highlight crucial issues faced by the country, he remained non-committal on the Opposition party raising the Mahadayi issue.
"I am here to speak about the Hath Se Hath Jodo campaign. On this issue, the Goan leadership will work with you," he said when asked whether the Mahadayi issue would be part of the campaign.
"I am here with limited brief to discuss the Hath Se Hath Jodo campaign," Gowda added.
However, Goa Pradesh Congress Committee President Amit Patkar said the Mahadayi issue is crucial for the state and it would be included in "our charge-sheet that we will issue against Modi-led government".
South Goa Lok Sabha MP and Congress leader Francis Sardinha said he would be raising the issue in Parliament.