First close illegal businesses of outsiders, before closing business of unemployed Bhumiputras: Janardhan Bhandari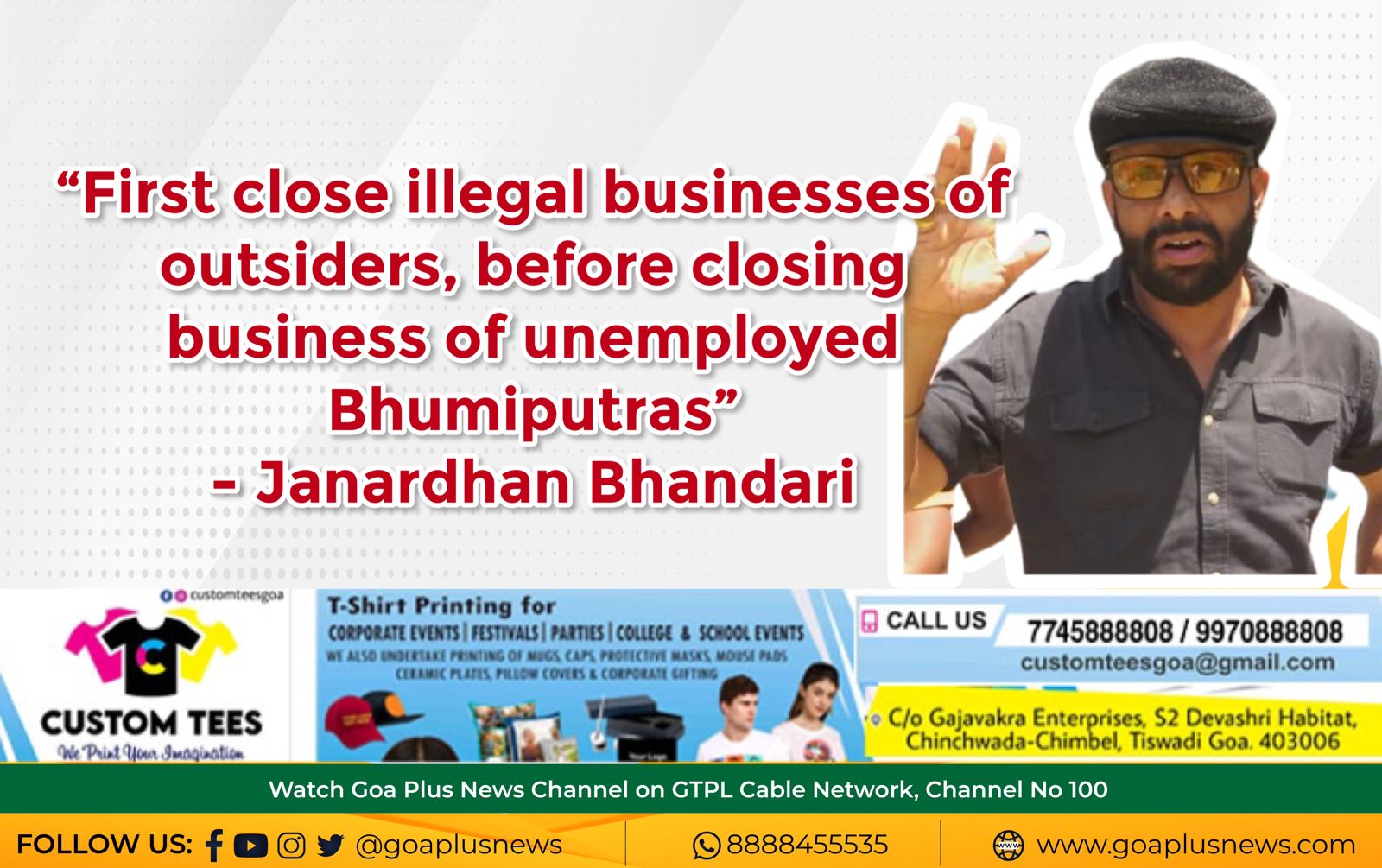 Panaji: Seventy percent of Canconkars and Bhumiputras, who voted against MLA Ramesh Tawadkar, are reeling under grave injustice and revenge politics done by the latter to targets his opponents. But we will not stoop to such tactics and will fight for our rights to do small businesses, against who officials are taking action at the behest of the MLA, said Congress leader Janardhan Bhandari.
In a scathing attack on the local MLA, Congress leader Bhandari said that he is trying to create fear among the opposition for not voting him by using government machinery. "Since he has become MLA, he has tried to sabotage the business run by Bhumiputras, who have voted against him. He is using the police and local body to harass them. He has not even spared local women vendors who sell fish, vegetables and fruits. I condemn this act of depriving poor people from running business," Bhandari said.
Bhandari said that their delegation even met the Police Inspector and requested not to act at the behest of the MLA. "Government officials are under pressure. They are told to do what they don't wish," Bhandari added.
"This insensitive MLA has no sympathy for his poor constituents and Bhumiputras. As per our reliable information a lobby of prominent outsider hoteliers has through local MLA is trying hard to finish businesses of bhumiputras in Coastal belt & in turn the Local MLA used Chief Officer of Canacona Municipal Council and police force to close businesses of poor bhumiputra."he said.
"Bhumiputra of Canacona don't have the right to do business in Canacona? Being Bhumiputra of Canacona is a crime?" he questioned.
According to Bhandari, many outsiders are involved in illegalities in the areas of running resorts, cottages, night parties, massage parlours and supply of drugs, however despite taking action on them MLA is busy targeting his opponents.
"Post liberation of Goa, Canacona taluka has seen so many MLAs of different political parties and different caste, but had never witnessed such injustice, politics of hatred, revenge. They never tried to harass their opponents, never tried to finish their opponent but always treated their opponents with proper affection, love to bring opponents close to them," Bhandari said.
"We firmly believe that nobody can take away the right of Canaconkars to run business in their area and if they are further harassed then we will intensify our movement and will force outsiders doing illegal business to shut their activities," Bhandari warned.