Goa assembly's resolve to oppose diversion of Mahadayi river water has no value: K'taka CM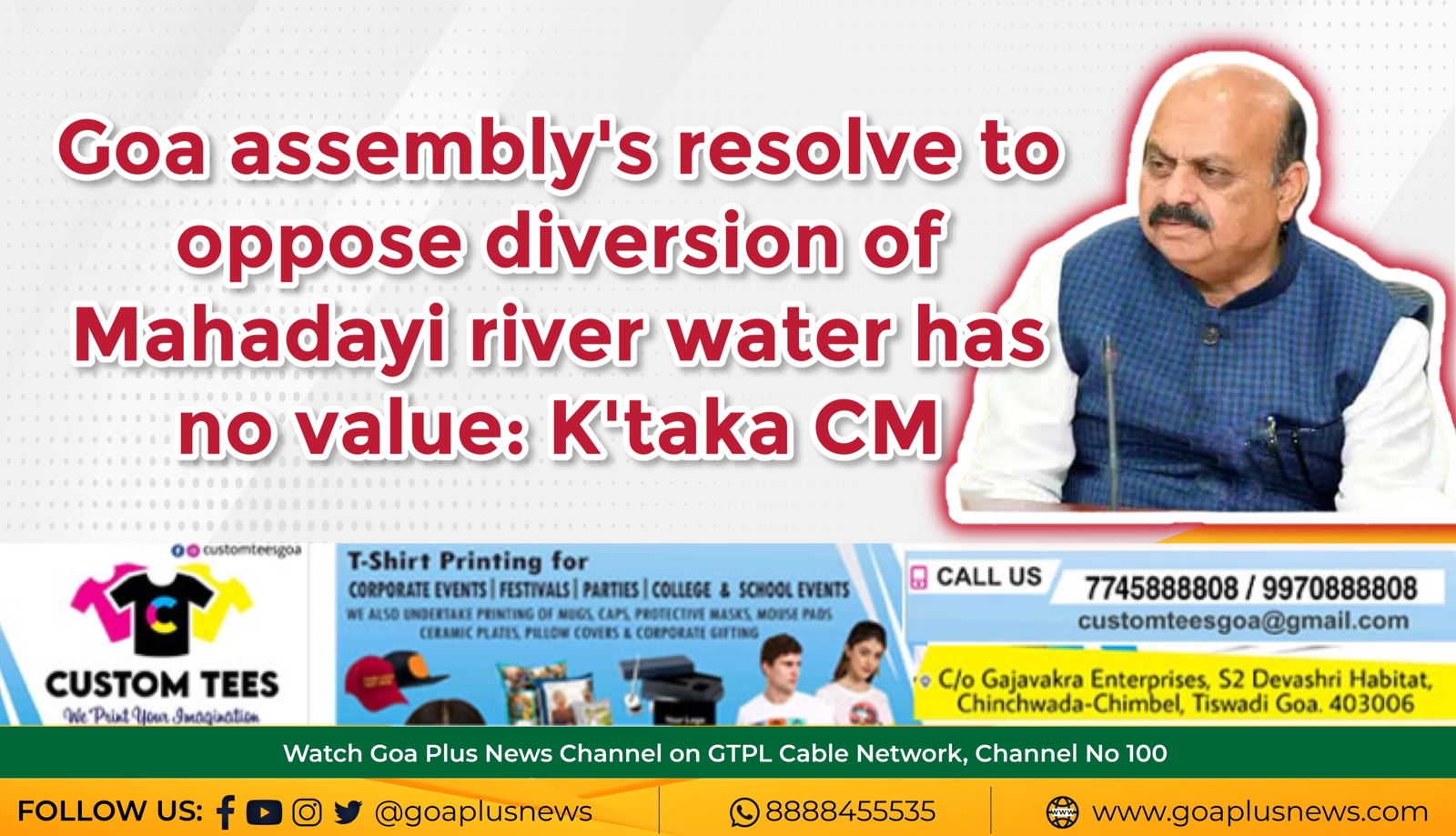 Jan 23 Karnataka Chief Minister Basavaraj Bommai stated on Monday that the resolve to oppose diversion of Mahadayi river water has no value.
Goa government last week unanimously passed a resolution, opposing the diversion of water from Mhadei basin.
The decision of the Goa government will have a direct impact on the proposed Kalasa-Banduri project of the state which will provide drinking water to major north Karnataka districts.
Bommai maintained that the tribunal which is formed to look into the issue has given an order and also issued a notification. The order of the tribunal is equal to the Supreme Court order.
"Based on the order of the tribunal, we have begun the work legally. The decision by the Goa assembly will not have any impact. The Detailed Project Report (DPR) of Kalasa-Banduri project has been approved. As soon as the forest clearance is obtained, the tender will be called," he said.
Bommai announced that Union Home Minister Amit Shah will arrive in Hubballi and Belagavi on January 28. Shah will address a public rally and hold meetings with leaders of an important political party.
On the participation of Karnataka tableaux in the Republic-Day parade to be held in Delhi on January 26, Bommai said everyone must keep aside petty feelings and unite when it comes to Karnataka issues.
Chief Minister Bommai said the Karnataka tableau has been participating in the Republic-Day Parade for the last 14 years. There were talks about the award winning tabulex to give chances to other states.
But after he spoke to Union Defence Minister Rajnath Singh and Union Minister Pralhad Joshi, the permission was given for the same. Within 8-10 days, the tableau on the theme of Naari Shakti was prepared and it came out very well, he said.