Former Congress Spokesperson Trajano D'Mello joins Goa TMC, promises to wipe out the BJP from Goa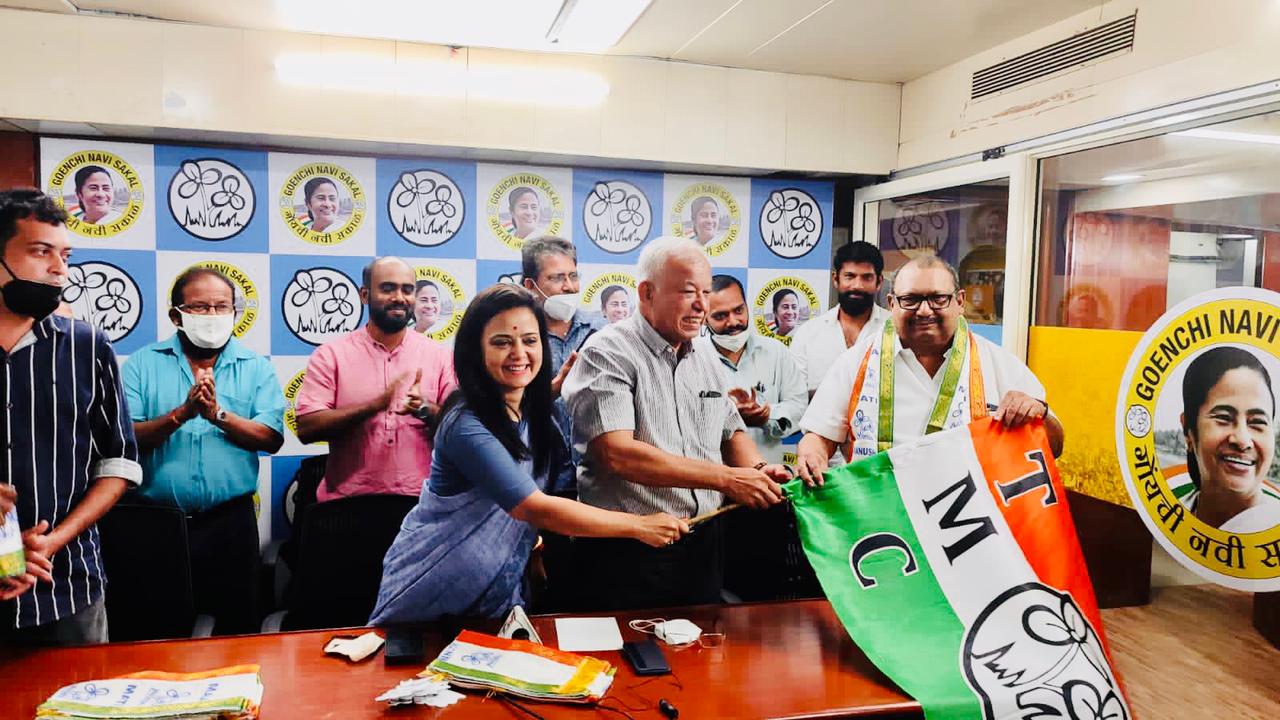 Panaji: Goa Trinamool Congress today got a shot in the arm with the induction of former Congress MLA candidate and spokesperson Shri Trajano D'Mello. At the same event, Vice-President of Congress from North Goa District, Shri Gautam Mandrekar, BJP Sirigao Panchayat Committee member, Shri Sanmesh Gaonkara along with five others also joined the Goa Trinamool Congress.
The induction took place in the presence of the AITC National Vice-President and Rajya Sabha MP, Shri Luizinho Faleiro, and AITC Lok Sabha MP, and Goa in-charge, Smt Mahua Moitra at the party office in Panaji.
At the induction ceremony, Shri Trajano D'Mello praised Mamata Banerjee's vision of development and said that he had joined TMC only to wipe out the BJP from Goa. He added, 'If any party tries to give a wrong impression or spread lies about TMC, I'll peel them off like onions. TMC in Goa will sincerely work in ending BJP's misrule and improving lives of all Goans.'
On being asked if he would contest the upcoming elections if given a ticket, Shri Trajano asserted, 'I'm not going to contest elections and I've been saying this since 2017.' Remember, it was just yesterday that Shri D'mello exposed the Congress and claimed that those who spoke against the 'High Command' were shown the door.
Welcoming the new entrants into the Goa TMC family, AITC National Vice-President Shri Luizinho Faleiro re-emphasized that the TMC was the only alternative to the BJP. He said, 'By joining TMC, we can start a new liberation movement and bring back democracy and good governance in Goa.'
Encouraging Shri D'mello's move of joining the party, AITC Goa in-charge Smt Mahua Moitra said, 'It's not easy to take the first step but it is always the first step that goes the longest.'
Goa Trinamool Congress is privileged to welcome passionate leaders into the party fold. The party looks forward to working with these visionary members to bring about a 'new dawn' in Goa.