AAP Goa Convener Joins People Protesting against illegal construction in Heritage Zone at Old Goa
AAP demands written assurance and action against illegal construction in heritage zone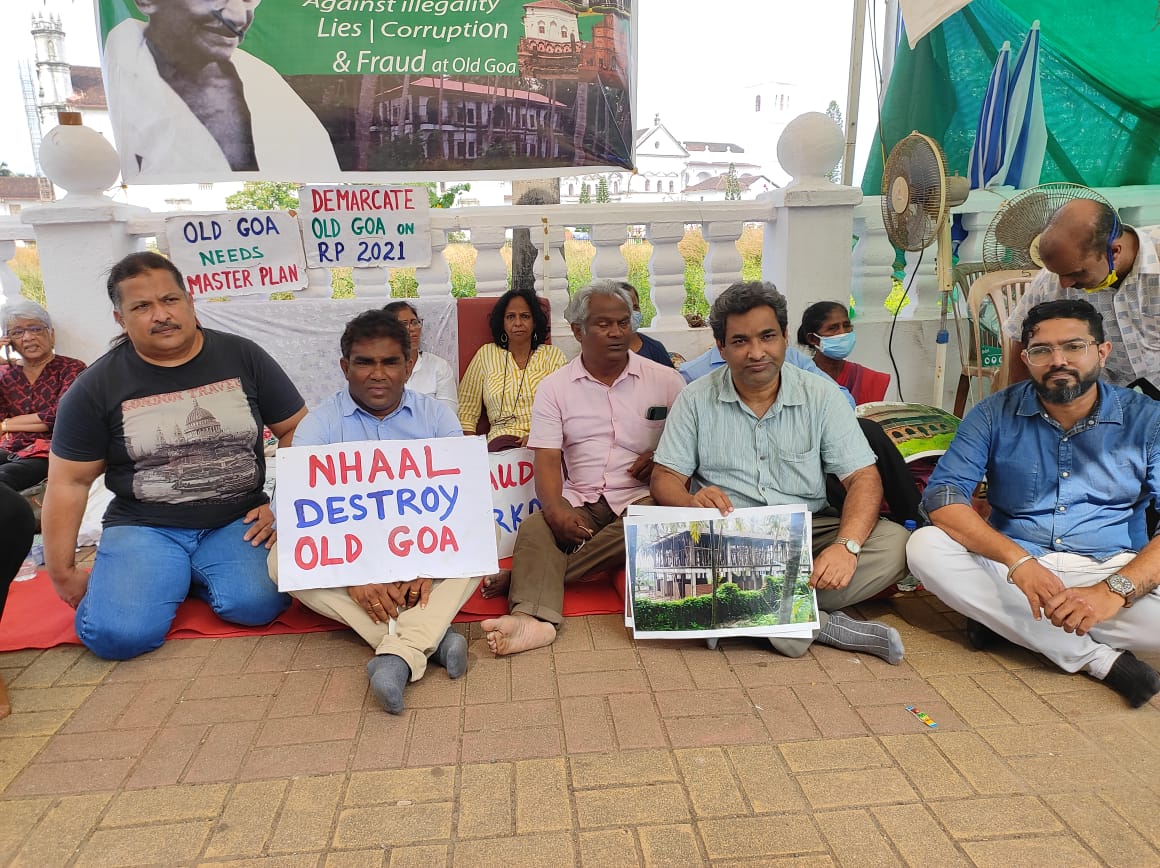 Panaji: Rahul Mhambre, Aam Adami Party Goa convenor came in support for Satyagraha by the Goans against the construction of a bungalow in the heritage precinct of Old Goa, on Friday.
Although, feeling the heat of the citizens protesting against the illegal construction project Deputy Chief Minister and Town and Country Planning Minister Chandrakant (Babu) Kavalekar on Thursday stated that he has already instructed the TCP Department to revoke the licence of construction. Pointing out that Kavlekar had only given verbal assurance, AAP demanded written assurance and action against illegal construction in heritage zone.
Mhambre said, ''the successive TCP ministers in the BJP government have only ensured systematic destruction of Goa and Goan ethos. AAP stands committed to save Goa for our next generation from these land sharks'', said Mhambre.
''Agitated over the state government's inaction against the construction of a bungalow in the heritage precinct of Old Goa, the citizens from all parts of Goa and from all ages are currently on hunger strike from Wednesday, demanding the demolition of the illegal construction next to St Cajetan's Church'', added Mhambre.
Mhambre slammed CM Pramod Sawant on the Old Goa issue, calling him a weak CM and said '' the construction of a bungalow has been undertaken by a fashion designer who is a BJP functionary in Mumbai. The CM is becoming a puppet in the hands of the central government and does what they want. The BJP state president also distanced himself from the matter, when the media questioned the issue. AAP condemns the silence of the BJP government''.
''Old Goa has been declared a World Heritage Site by UNESCO. It is also recognised by the Archaeological Survey of India. The church in Old Goa is an architectural masterpiece and attracts a large number of tourists. The illegal construction is nearing completion. If such types of constructions are encouraged then it will set a precedent to continue illegalities'', said Mhambre.