Goan's never walked on the way of adharm, but BJP is following adharm to remain in power: Goa Congress
BJP National President J P Nadda should apologise to the people of Goa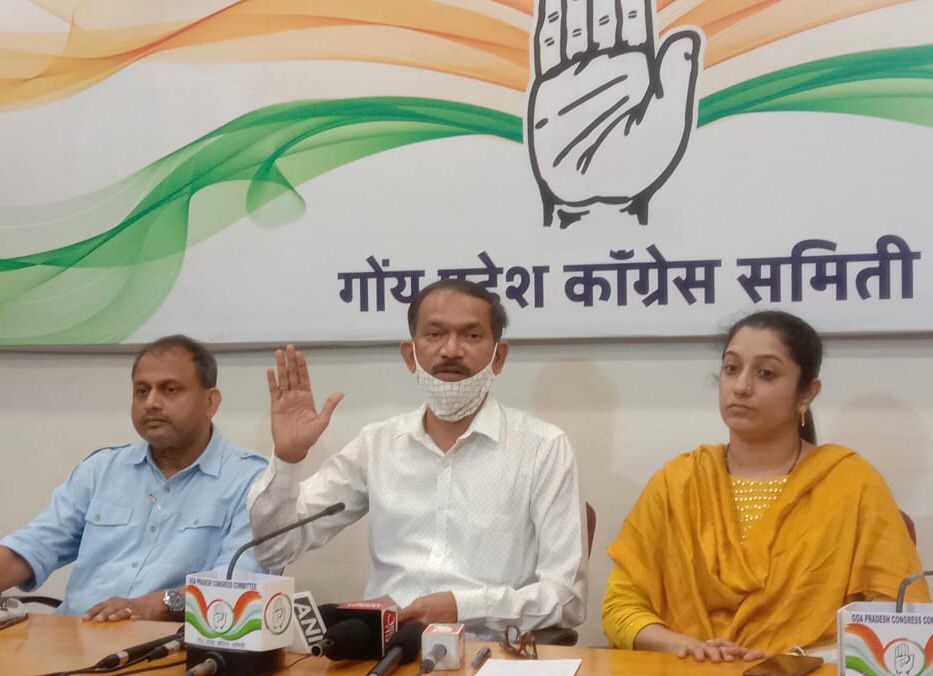 PANAJI: Taking strong objection to the statement of BJP's national President J P Nadda, who said that there is need of creation of code of conduct to bring Adharma (non-righteousness) persons on the path of Dharma (righteousness), the President of Goa Pradesh Congress Committee Girish Chodankar on Friday said that former should know that Goans have never walked on way of 'Adharma', but BJP is always walking on path of Adharma.
He has demanded an apology from the BJP leader for his statement, saying Goans were following dharma and will always follow it. He cited examples how Manohar Parrikar had also become chief minister by way of adharm, which is followed by Dr. Pramod Sawant to remain in power.
Chodankar on Friday addressed a press conference in Panaji along with Spokespersons Arch. Tulio D'Souza, Rakhi Naik Prabhudesai and Block President Umakant Kudnekar and said that BJP is running immoral government along with rapists, Matka Kings and father of corruption. "BJP used to call some politicians as rapists, Matka King to Chandrakant Kavalekar and father of corruption to Mauvin Godinho, Viswajit Rane, Pandurang Madkaikar but these same politicians have now become part of BJP government." He said.
When former Governor Shri Satyapal Malik followed the path of Dharma by bringing the Corruption done during Covid19 Pandemic time to the fore, BJP leaders again followed Adharma path by punishing him by his transfer and glorified CM Sawant, Congress leader Chodankar recalled. He said that when rapist and murderers are protected, it is definitely not the path of Dharma.
"These BJP leaders disrespected almighty over the issue of Medium of Instruction by taking U-turns, and hence they have no right to speak about Dharma." Chodankar said.
While citing many examples of how the BJP government followed adharma, Chodankar said that BJP leaders need to introspect.
"Lokayukt had asked BJP government to investigate 21 cases of corruption. But BJP didn't investigate those cases, only because it is following path of adharm. Lokayukta was humiliated for following path of Dharma. Besides this, BJP formed the government against the sentiments of people and by encouraging defections." Chodankar said.
Elaborating further on adharm, Chodankar said that the BJP government is depriving capable candidates by selling jobs to their near and dear ones, who are getting 100 out of 100 marks in the exams. "It is evident that the BJP government is on the way of adharm as it is involved in destruction of the environment by encouraging three linear projects, which are opposed by Goans. This means people of Goa are following the way of Dharm and BJP is following adharm." Chodankar said.
Citing another example, he said that the office bearer of BJP was caught red handed with 100kg of Ketamine drugs.
"J P Nadda should first know all these facts and then preach his 'dharm' and 'adharm' lectures. He should first teach Dharma path to his party in Goa. He should apologise to the people of Goa." Chodankar demanded.