Congress Launches "Haath Se Haath Jodo" & "Mhadei Jagor" Campaign in Goa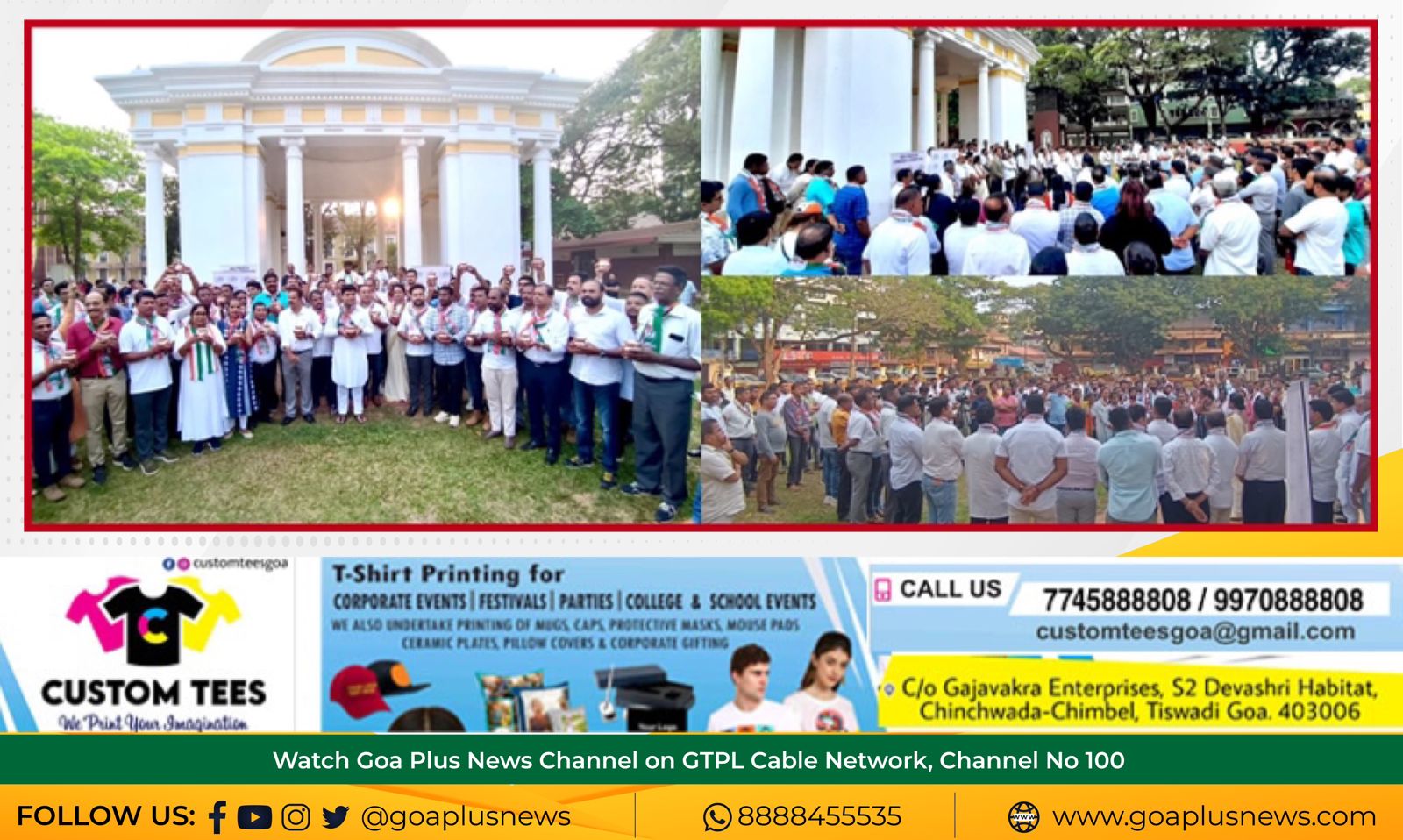 Panaji: Goa Pradesh Congress Committee launched Haath Se Haath Jodo and Mhadei Jagor Campaign in Goa from the historic Azad Maidan in Panjim on the Republic Day, 26th January 2023 in the presence of All India Congress Committee Observer Dr. Sake Sailjanath, GPCC President Amit Patkar, South Goa MP Francisco Sardinha and other Congress functionaries. The 100-day Campaign will be held in every Block of each Constituency in Goa.
Every Booth in the forty Constituencies across Goa will unfurl the Indian National Flag and pay tributes to the Father of the Nation Mahatma Gandhi on 30th January 2023 which is the concluding day of the Bharat Jodo Yatra coinciding with the Martyrdom Day of Mahatma Gandhi.
Our Leader Rahul Gandhi interacted with the people from Kanyakumari to Kashmir. He has sent a Letter to every Citizen of India based on his experience during the 3500 Kms Bharat Jodo Yatra. We have to ensure that the Letter along with the Charge Sheet against the BJP Government and informative brochure on the importance of Saving our Mother Mhadei reaches every household in Goa. I appeal to all the Congress functionaries to actively participate in the Campaign, stated Congress President Amit Patkar.
Bharat Jodo Yatra was to create awareness against the constant price rise, unemployment, and other issues faced by the people of the country. Our Leader Rahul Gandhi walked with intellectuals, educationists, farmers, sports persons, artists, social workers, and many others to understand the pulse of the people. This historic Yatra will surely unite India and keep away the divisive forces. I compliment Goa Pradesh Congress Committee for launching the Haath Se Haath Jodo Yatra and I am confident that it will be a grand success in Goa, said AICC Observer Dr. Sake Sailjanath.
South Goa MP Francisco Sardinha while addressing the Congress functionaries who had gathered in large numbers appealed to the workers to spread the Congress Ideology in every corner of Goa. It is important to have humanity as the only religion and everyone should spread love, he said.
Senior Vice President M.K. Shaikh, Valpoi Congress Leader Manisha Usgaonkar, South Goa Convenor Subhash Phaldesai, and North Goa Convenor Vijay Bhike, also addressed the gathering. Congress Media Cell Chairman Amarnath Panjikar compeered the function while South Goa District President Savio D'Silva proposed the Vote of Thanks.
Congress Leaders Rajesh Verenkar, Capt. Viriato Fernandes, Vikas Prabhudesai, Lavu Mamledar, Varad Mardolkar, Jitendra Gaonkar, Nitin Chopdekar, Viren Shirodkar, Orville Dourado, Pradip Naik, Everson Valles, Savio D'Souza and almost 300 workers were present for the launching function.