Excited for Carnival but excavated roads is an eye sore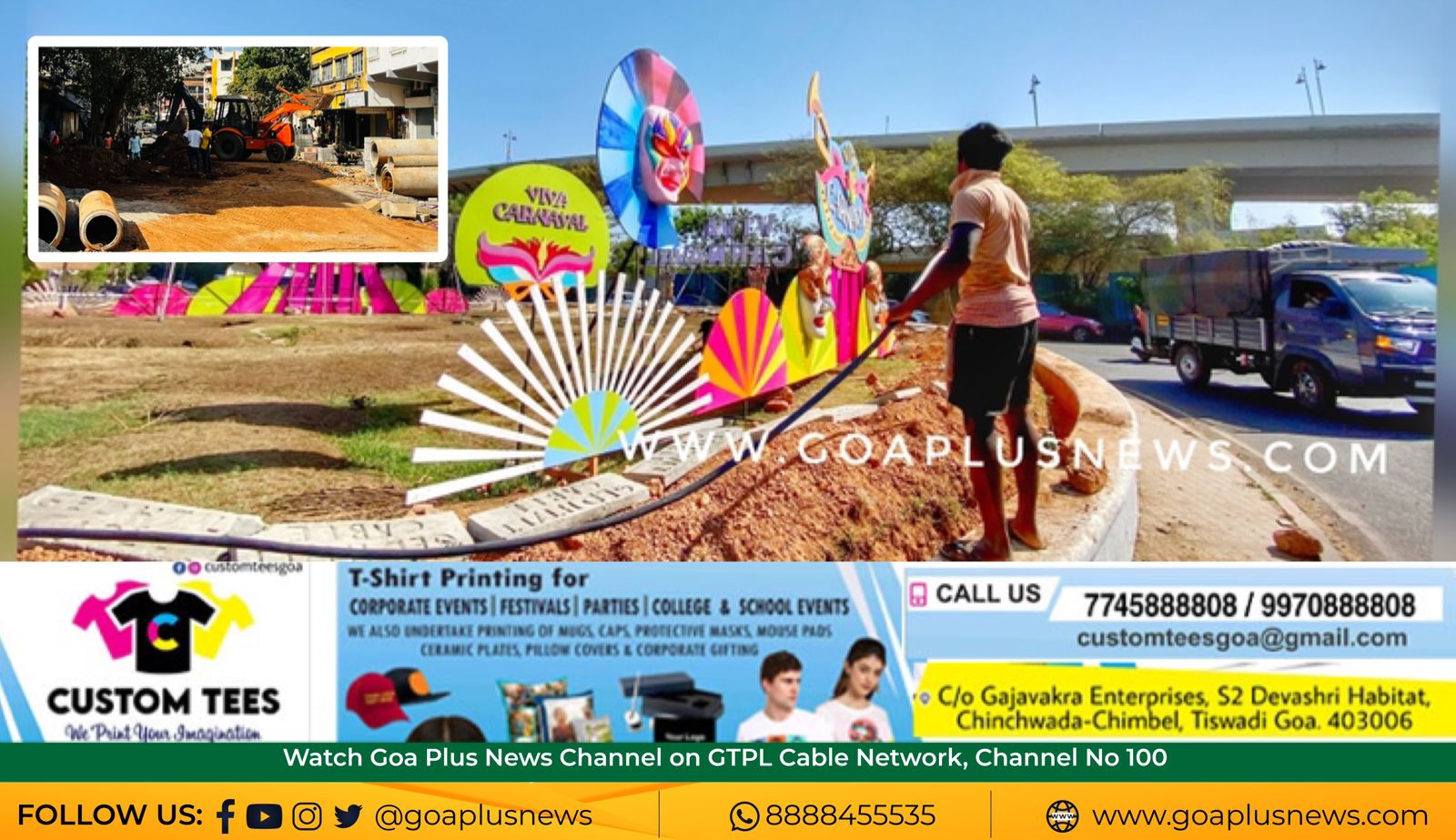 Panaji: The stage is set for the much-awaited Carnival show, but not the road in Panaji. The excavated roads, caved-in patches, sewage-leaked areas, irritable traffic and dust in the air could play a spoilsport to the Tourism Department's days of hard work to make the annual extravaganza a success.
Though the colourful float parade will be held on the main road from New Patto Bridge to Kala Academy, the interior parallel lanes all of which are in shambles due to the haphazard Smart City works are likely to inconvenience visitors. Lack of designated parking space and improper walkways to and fro the main road will be a challenge.
In a joint meeting of stakeholders, Imagine Panaji Smart City Development Corporation assured to complete the work before Carnival.
SP Traffic Bossuet confirmed this adding that the works are incomplete and the Smart City contractors can be blacklisted for negligence in ensuring safety measures around the work site.
The Tourism Department has nevertheless made adequate arrangements to ensure visitors have a gala time at the show across the venues.
This year the extravaganza festival, VIVA Carnaval 2023 is set to take place from 18 until February 21, and a curtain raiser on February 17 in Porvorim.
For the first time, the Carnival in Panaji will witness Helicopter flybys and a float parade in Mandovi River to complement the on-road float parade. The tourism department will be showcasing 4 Hop-On Hop-Off buses which will be re-launched officially soon.
The curtain raiser will commence at the Institute of Hotel Management & Catering Technology (IHM) Porvorim with a float parade from IHM to Adcil School, Porvorim. The flagging off of the float parade will be done on Saturday, 18th February at Panaji at 3:30 pm from New Patto Bridge to Kala Academy / Campal ground.
At Margao on Sunday, the 19th from Holy Spirit Church Margao to Margao Municipal Council Square. From St. Andrew's Church Junction (Swatantra Path) to Joshi Chowk, Vasco on Monday, the 20th. At Mapusa on Tuesday, the 21st the parade will start from the Comunidade building behind Milagres Church and end at Communidade ground near Bodgeshwar temple. While simultaneously, at Morjim it will start from Morjim Khind to Morjim Junction.