ACB asks CB to Act on Complaint against Mandrem MLA Jit Arolkar
Complaint was filed by Adv. Aires Rodrigues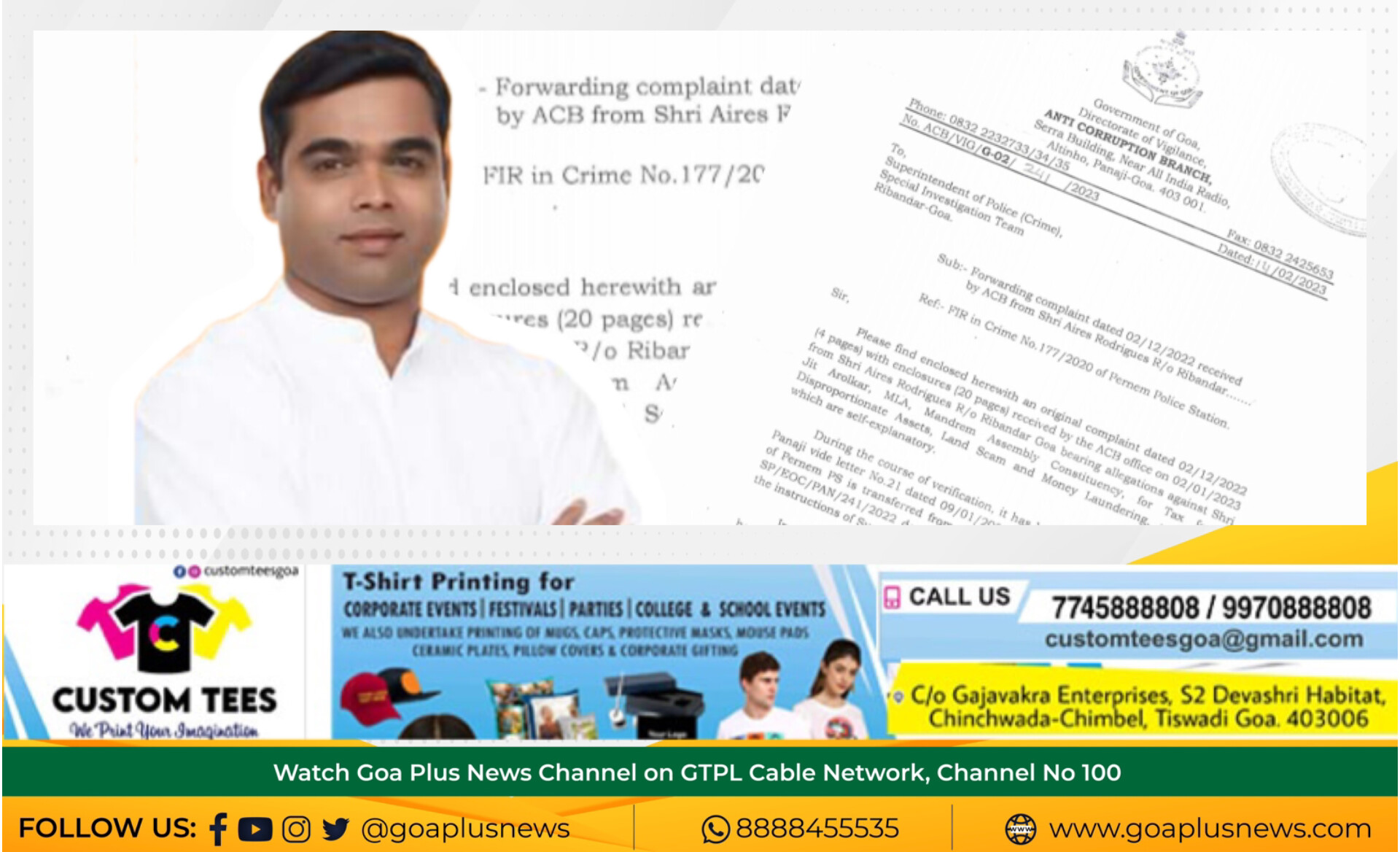 Panaji: The Anti-Corruption Branch (ACB) told the Special Investigative Team (SIT) at the Crime Branch the complaint filed by Adv. Aires Rodrigues against Mandrem MLA and Chairman of Goa Housing Board Jit Arolkar alleging Tax fraud, Disproportionate assets, Land Scam and Money laundering. ACB Superintendent of Police Shekkar Prabhudessai has asked the SIT at the Crime Branch to take appropriate action in the matter.
In the complaint filed on behalf of Mapusa based 77 year old Rawloo Vaikunth Khalap currently residing in California, Adv. Rodrigues had given the ACB details of the huge land scam that Jit Arolkar is involved in by illegally grabbing land admeasuring 1, 48,800.00 sq. mtrs., situated at Village Dhargal in Pernem of which Rawloo Khalap is a co-owner and selling it after unlawfully converting it into over 200 plots. Jit Arolkar has been further accused of grabbing huge land in an adjoining property belonging to an elderly widow similarly selling the same after creating many plots.
Adv. Rodrigues in his complaint drew the attention of the ACB that Jit Arolkar had in 2001 joined the Goa Police as a constable only to quit within a decade possibly after making a huge fortune on land scams and money laundering.
Adv. Rodrigues along with his complaint also gave the ACB a copy of the affidavit filed by Jit Arolkar on 28th January last year before the returning officer along with his nomination papers for the Mandrem Assembly Constituency which clearly reveals that Jit Arolkar had blatantly amassed very huge wealth beyond his known sources of income.
Adv. Rodrigues had urged the ACB to promptly investigate the complaint in accordance with law despite Jit Arolkar being politically very well connected as an MLA supporting the ruling government.