Congress to approach Supreme Court over disqualification matter
PCC organizational elections to take place in four phases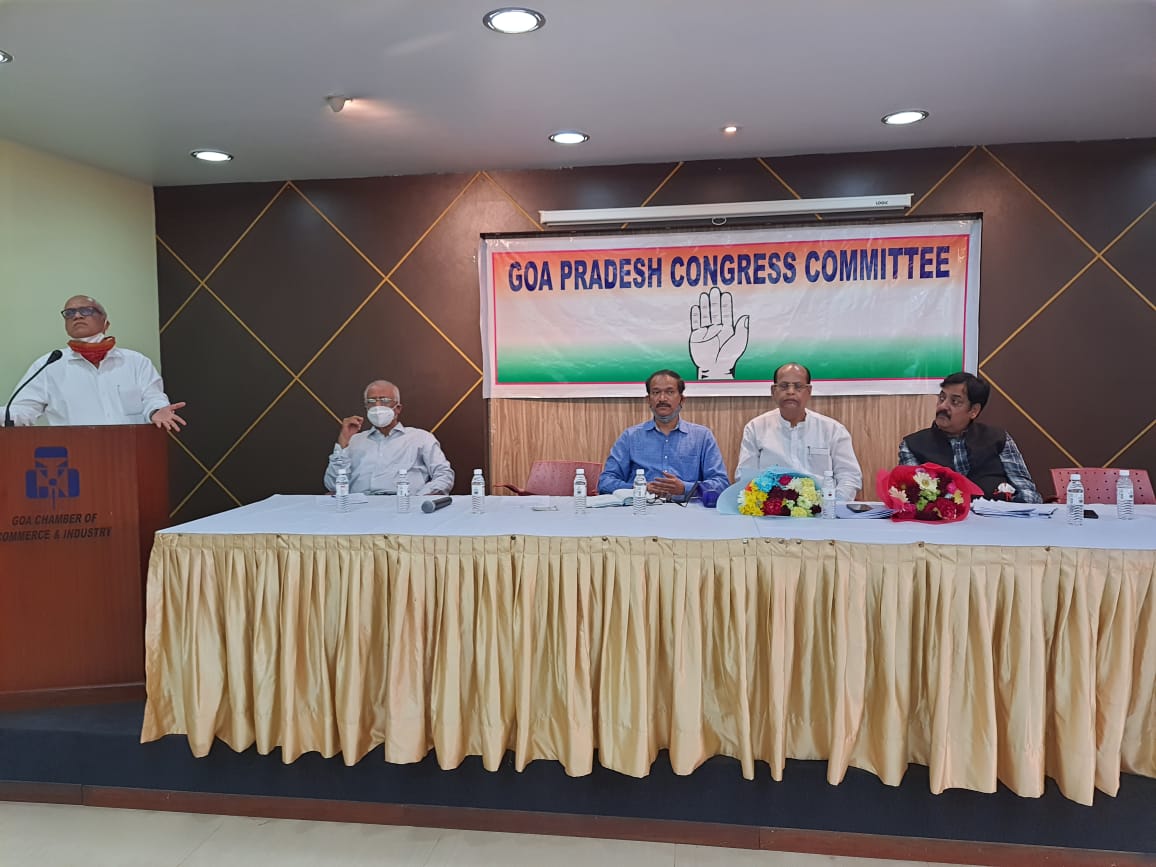 PANAJI: The Goa Pradesh Congress Committee in its State executive meeting held on Monday resolved to challenge the order of the Goa Bench of the Bombay High Court dismissing a petition seeking disqualification of 10 MLAs, who had joined BJP in 2019.
The GPCC President Girish Chodankar along with Senior Leader Digambar Kamat addressed a press conference subsequent to the meeting and stated that Congress will challenge the order as it has attacked the election process.
, Pradesh Returning Officer Mohan Joshi, PRO Tanveer Khan , GPCC Media Chairman Amarnath Panajikar, Congress Candidates
and others were present on the occasion.
Chodankar said that during the State executive meeting many issues pertaining to Goa were discussed. "we have taken two resolutions during the meeting, one is to challenge the high court's order and second is to extend the date of objection/suggestion for delimitation of Panchayat wards with the State Election Commission." He said.
He charged that BJP has manipulated the delimitation process to favour their candidates. "Political interference has taken place in this whole process. Injustice has been done on many non-BJP supported candidates. Hence, SEC should extend the date of objection/suggestion." He said.
Goa State Election Commission has extended the date to 4th March, which Chodankar says is not enough and hence more days should be given.
Digambar Kamat, also, said that the time frame for objection and suggestion for delimitation should be further extended.
Mohan Joshi said that 31st March is the last date for membership. "We will publish names of members, who will join till 31st March between 1StApril to 15 April and also names of those contesting elections Organizational elections." He said.
Joshi said that in the first phase of election, Block committee members and president will be elected between 16th April to 31st May. "In second Phase, elections for district committees and its presidents will take place between 1st June to 20th July and in our last phase, PCC President, Vice President, Treasurer and executive committee will be elected between 21st July to 20 August." He said.
Joshi informed that in fourth phase, AICC will hold election for Congress Executive Committees and others.