Youth Congress gives deadline of 15 days to repair roads
Questions how material for asphalt becomes available when BJP leaders come to Goa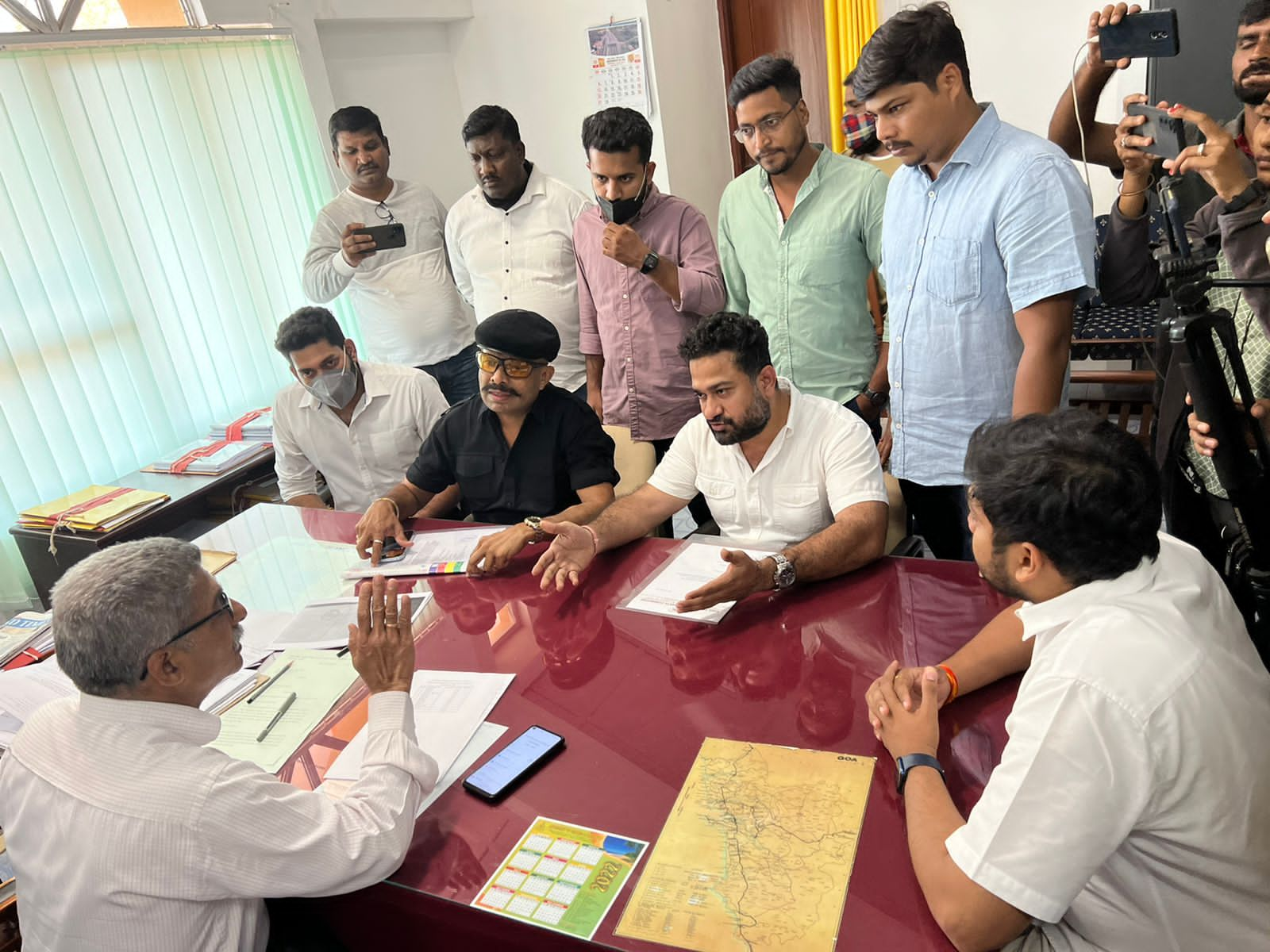 PANAJI: The youth leaders of Congress on Monday gheraod PWD officer and questioned how material for asphalt becomes available when BJP's top leaders come downs to Goa to provide them smooth journey, however Goans are meeting with accidents due to bad condition of roads.
Congress General Secretary Janardhan Bhandari and Youth Congress President Adv. Varad Mardolkar along with other members gheraod Chief Engineer Mr. Gupta and sought clarifications why the roads of Goa have not become pothole free.
GPYC General Secretary Archit Naik, North President Vivek Dsilva, Panaji President Vyas Chodnekar, Media In charge Himanshu Tivrekar and Naushad Chowdhari were present on the occasion.
Congress also submitted a memorandum to repair roads and take stern action on erring contractors.
"The then P.W.D. Minister always gave some deadline to repair the roads, he made such blatant false statements on a number of occasions but his deadline never turned into reality. Even our Hon'ble Chief Minister promised on 3rd October, 2021 that all roads in Goa will be pothole free from 1st November, 2021. But it never happened." Memorandum stated.
Janardhan Bhandari said that whenever BJP's national leader comes to Goa, the roads of places where they are scheduled to visit are hotmixed on priority. "We want roads of Goa to be repaired within the next fifteen days. We will not tolerate the excuses saying material is not available. For that reason, you can contact the PM or Union Highway Minister and make the material available." Bhandari told Mr. Gupta.
He also spoke to PCE Uttam Parsekar over phone and questioned him why his department failed to repair roads.
Bhandari said that people meet with accidents, only because the roads are in dilapidated conditions. "Your department is responsible for fatal accidents taking place on Goan roads." He told the PWD officer.
Adv. Mardolkar said that the tourism sector of Goa will also be affected if roads are not repaired. "we are demanding to repair roads since last one year, but it has not fulfilled." He said.