Congress-GFP appeals to elect their candidates for stable Govt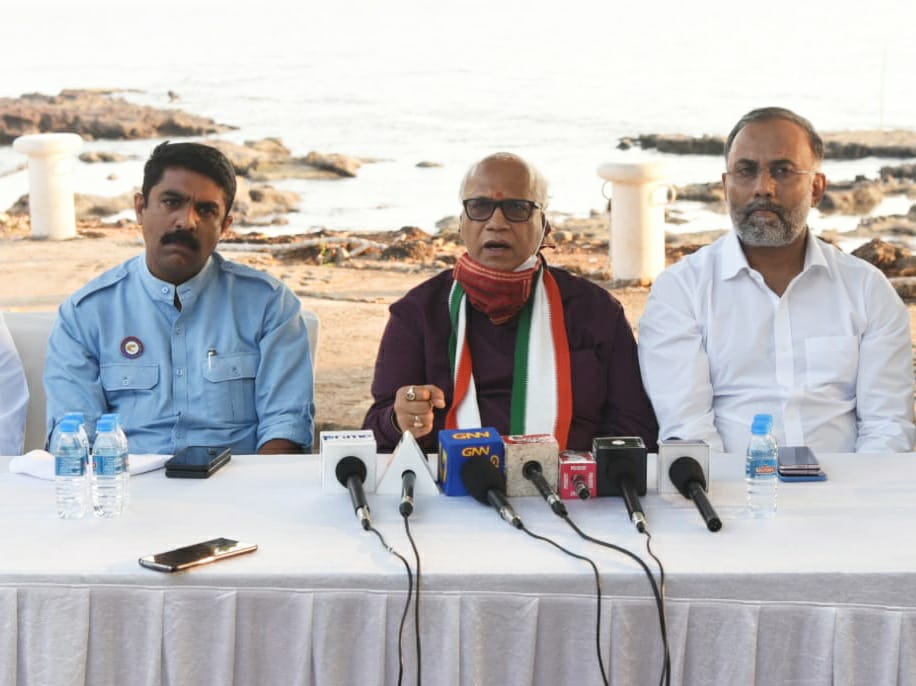 PANAJI: The Congress and Goa Forward Party leaders on Saturday appealed to the people of Goa to elect their alliance candidates to save Goa and destroy the corrupt BJP virus.
Leader of Opposition Digambar Kamat, along with Congress In charge Dinesh Gundu Rao, Sunil Kawthankar, GFP President Vijai Sardesai and others addressed a joint press conference and appealed not to give a scope for split of votes.
"Congress has always been the voice of Goans. We need to end gundaraj, corruption and defection from Goa. Only the Congress Party can bring the new changes and hence I appeal to the people of Goa to vote with responsibility." Dinesh Gundu Rao said.
He said that to eradicate defections, absolute majority is a must for Goa. "Ensure your votes are casted and you vote for Congress." Rao said.
"We have served Goa and will continue to serve Goa with the help of people. Whatever promises we have given in the manifesto will be fulfilled and we will not waste time while forming the government." He said.
He said that Congress leader and MP Rahul Gandhi, and Priyanka Gandhi's visit in Goa for campaigning helped the party. "There is a huge upsurge for congress." He said.
He said that the people of Goa should vote for a stable government and for good candidates.
Digamabar Kamat said that people should vote for Congress who has always worked for the people of Goa. "Only Congress can form a government in Goa. We will get a full majority along with the Goa Forward Party." He said.
Sardesai said that Goa should be free of the BJP virus. "People know that BJP will sell Goa if they form government again and hence people are supporting our alliance to liberate Goa again." He said.
"Don't waste your votes. Only Congress and GFP are options to BJP hence endorse the candidates of our alliance. " Sardesai said.