Congress- GFP leaders optimistic to get 26 seats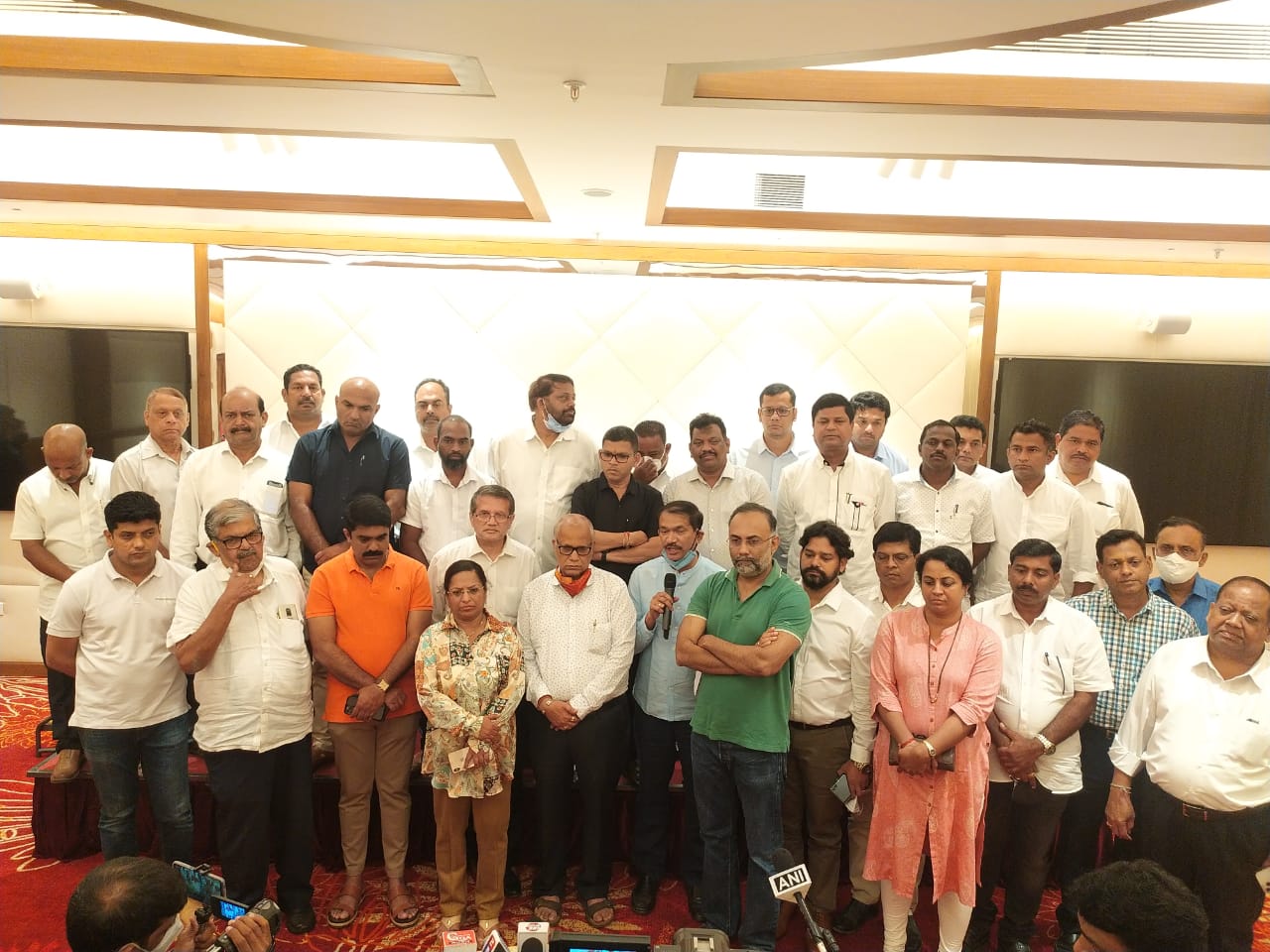 PANAJI: The leaders of Congress and Goa Forward Party have thanked people of Goa for reposing trust and supporting to get around 26 seats to form stable government.
Both the alliance partners leaders along with candidates on Tuesday met in city hotel to make assesment of voting.
The leader of Opposition Digambar Kamat, GPCC President Giirish Chodankar, Goa In charge Dinesh Gundu Rao, GFP president Vijai Sardesai and others were present on th occasion.
Chodankar speaking on the occasion said that through this election Goans have shown different direction to the nation. "People have not supported split of votes. They voted to defeat BJP. I am thankful to alll Goans." he said.
"BJP will get less than ten seats. Chief Minister and deputy chief minister will get defeated." Chodankar said.
He also appealed government servants that they should come under pressure while casting their vote (ballot votes). "BJP government has expired. Congress is forming new government." He said.
Kamat said that feedback of people suggest that they have voted to defeat BJP. " I salute to the people of Goa for giving us support." He said.
He said that BJPs arrogance will minimise after results are out.
Rao said that he is happy to recieve love and affection from the people of Goa. " We have heard to the voice of people and gave new Congress." He said.
Congress leaders also thanked MP Rahul Gandhi, Priyanka Gandhi, senior leaders P Chidambaram, K C Venugopal and other leaders for campaining in Goa.
Sardesai also thanked people of Goa for destroying BJP virus.