Congress Demands an inquiry into illegalities in Smriti Irani's Family-owned restaurant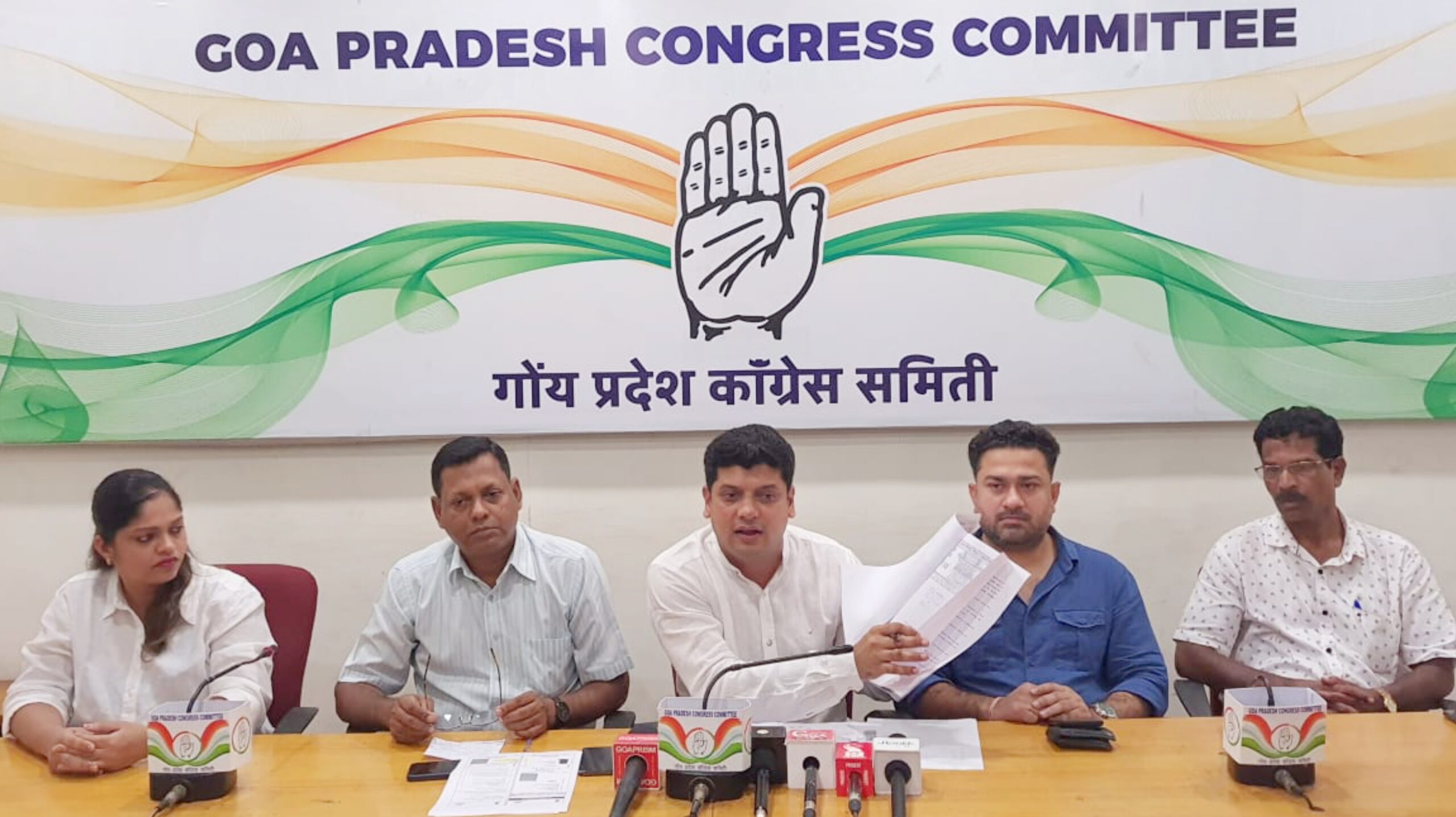 Panaji: Under BJP's double-engine Sarkar, a ministerial berth can bulldoze the law to gain Government approvals for illegal projects. In a startling revelation, pointing to the latest fraud involving the Assagao-based restaurant belonging to Smriti Irani's family, GPCC President, Amit Patkar exposed the complete bending of excise rules to accommodate the eatery connected to the Union Minister for Women and Child Development. Apart from fake ids, a dead man resurrects to gain an excise license.
He questioned how a ghost can apply for a liquor license, "The deceased passed away on 17 May 2021, yet an application was made on his name on 22 June 2022 for renewal. Why is there no SIT probe into this big fraud? Are BJP Ministers allowed to move scot-free while common man continues to be harassed by the Government?"
He further criticized Chief Minister Dr. Pramod Sawant's Swayampurna Goem initiative that focuses on locally sourced products and self-reliance. "Here, BJP's own family member is talking of promoting international cuisine. Do tourists come to eat global cuisine or admire local culture and heritage? If they want international cuisine, they can visit the metros."
Patkar hailed the honest officer who issued the show cause notice to the establishment. "We warn the Government that if you are after honest officials, Congress workers will take to the street in protest. We demand an inquiry into this."
Patkar stated that this is an open and shut case and Smriti Irani should come clear on the subject. The Officer should be allowed to hold his independent clear.
Captain Viriato Fernandes, also speaking at the press conference emphasized the destruction of the double-engine Sarkar in Goa and India. He asked if the Union Minister for Women and Child Development involvement was looking after the 'development of her own child?' "Smriti Irani has to resign for a fair probe," he said.