AAP will appoint a SIT to probe 'Visionaries Co-operative society' investers' issue, if elected says Capt. Venzy Viegas
'Visionaries Co-operative Society' bank will be bailed out if AAP gains power: Viegas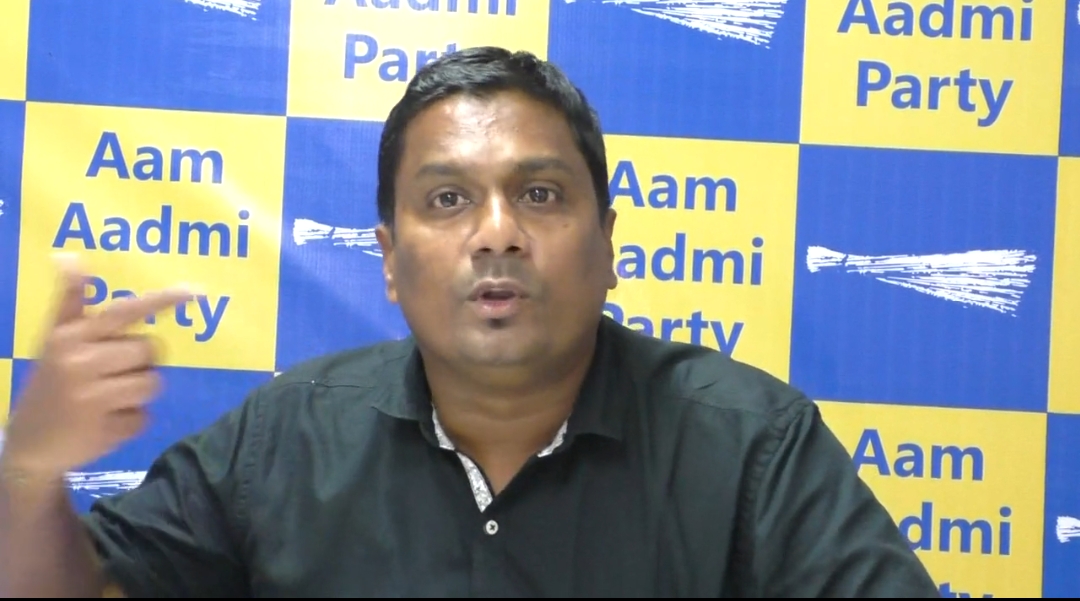 The Aam Aadmi Party Benaulim candidate Captain Venzy Viegas on Sunday promised a Special Investigation Team would be formed to probe the Margao's Visionaries Cooperative Society account holders issue, and the bank would be bailed out if AAP won.
Viegas stated that the during the last two to three years, the people who have lost their money have rushed to door to door of ministers looking for assistance. However, nobody stepped up to help. AAP has decided to step up to help the people who lost their money.
He said, "Our party will bring this issue to the assembly, and a Special Investigation Team will be formed. We will also bail out the bank under RBI rules, and we will investigate those involved in the crime in order to ensure justice".
AAP Nuvem candidate Dr. Mariano Godinho offered legal assistance to the account holders and said, "The bank has lost the deposits of over 3500 investors. This is a huge investment. Over 35 crores of rupees have been lost and it is heartbreaking to see that hard earned money disappear".
Adding he said, "They approached the CM and also went to the police, but nobody has helped them. They have met MLAs like Aleixo Reginaldo Lourenco, Churchill Alemao, Digambar Kamat, and Vijay Sardesai, who have done nothing for the people.
He further said, "The AAP will fight for the people and will ensure that this money is recovered. We will provide legal assistance to the account holders. We will go to any length to help the people. If needed, we will approach the High Court and the Supreme Court".