Congress appeals Professionals to share ideas for progress of Goa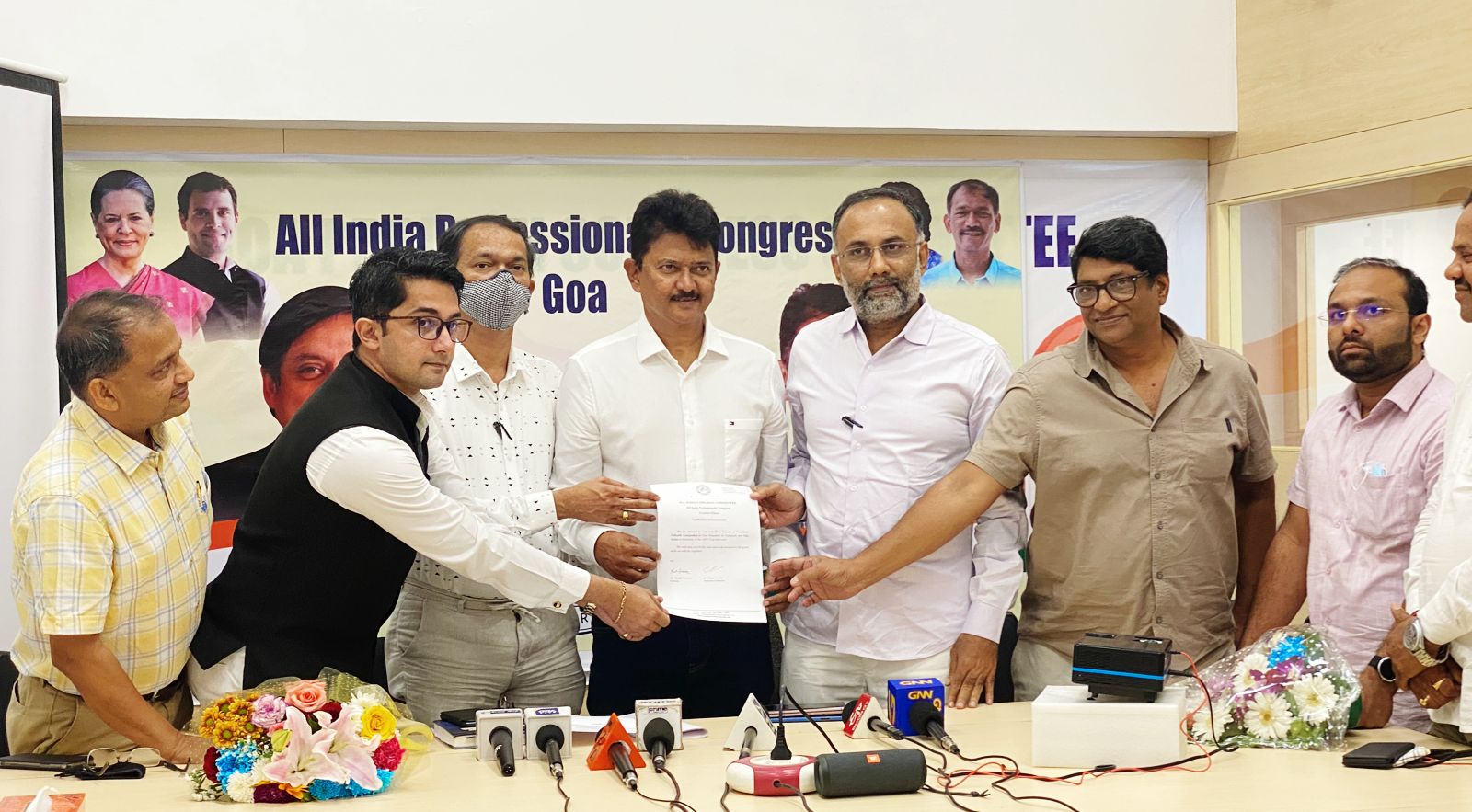 PANAJI: The Congress leaders have appealed to professionals of Goa to share their ideas and concepts to steer Goa, which has been derailed by the corrupt and insensitive BJP government, and to take Goa in correct directions to achieve progress.
The Goa Unit of All India Professionals Congress was installed on Thursday in the presence of Chief Operations Officer of AIPC Aalim Javeri, AICC Incharge Dinesh Gundu Rao, GPCC President Girish Chodankar and others.
Elvis Gomes has been appointed as President of All India Professionals Congress of Goa Unit, while Siddharth Karapurkar has been appointed as vice president and Sita Antao as Secretary.
Elvis Gomes speaking on the occasion said that professionals should get engaged with Congress and take the future of Congress in their hands, to steer it in the correct way. "Persons from any profession can join and help Congress to make good policies for the welfare of Goa." Gomes said.
Chodankar thanked Chairman of AIPC Shashi Tharoor for giving opportunity to the professionals of Goa by installing the unit in Goa. "These professionals should get involved to decide the future of Goa. They can contribute their views now and even after the formation of the government, so that we get good ideas from them." Chodankar said.
He appealed to the professionals to accept the challenge to bring change in Goa aspired by people.
"This unit will help the Congress Party to get different ideas and suggestions, what needs to be done for the improvement of the State." Rao said.
He said that Goa is grappling with many problems like inflation, jobs for sale and destruction of the environment. "BJP is trying to divert these burning issues of Goa. We need professional ideas and concepts to make Goa more beautiful by addressing these issues. " He said.
Aalim Jhaveri said that Young people should join the movement and help to make progress in Goa.