Why has Pramod Sawant not condemned attacks on Christians in BJP ruled states? : AAP Goa Convenor Rahul Mhambre
What assurance can he give to our Christian brothers that this won't happen in Goa?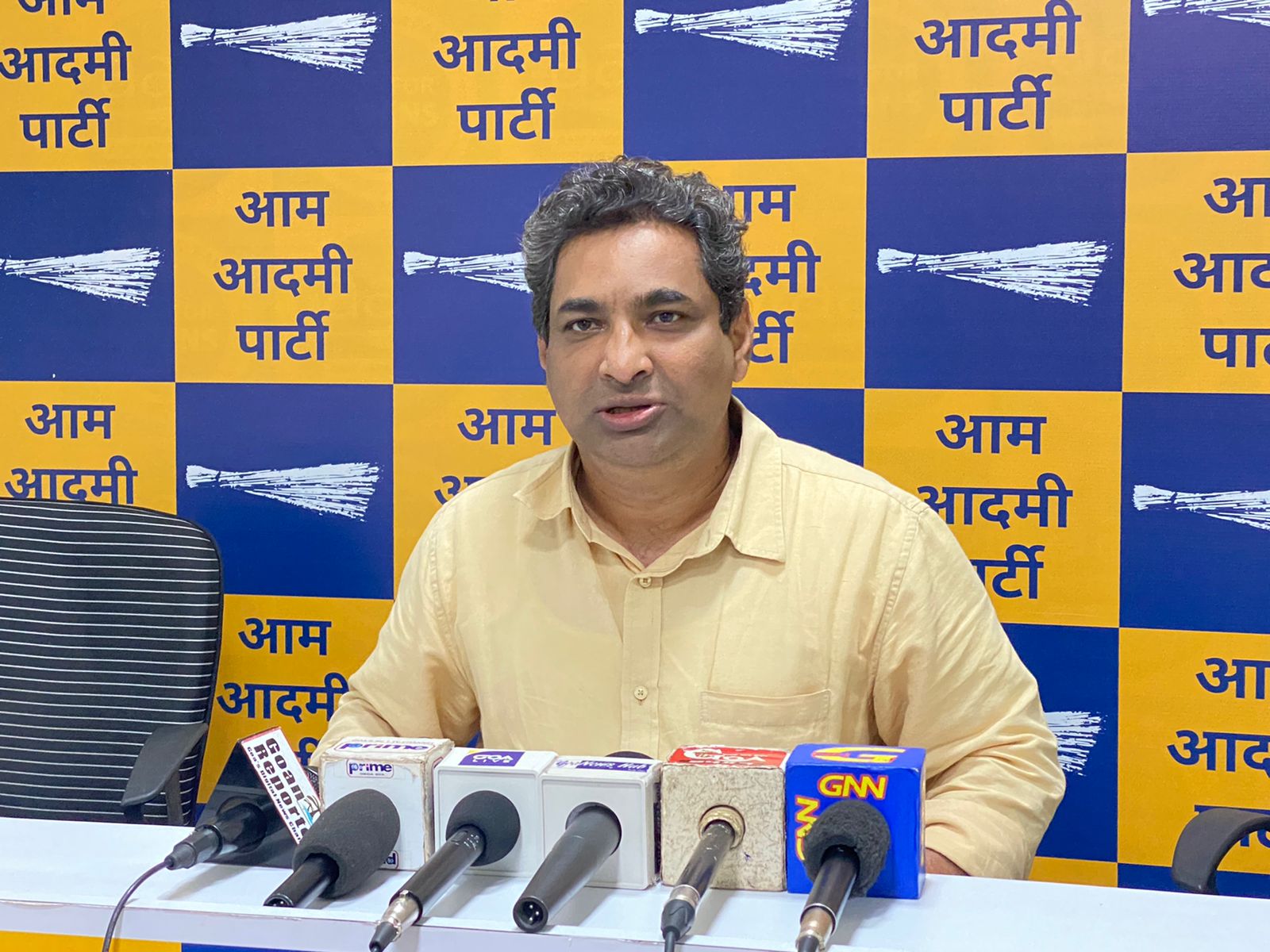 The AAP on Wednesday demanded that Pramod Sawant Condemn the attacks on Christians in BJP ruled states and assure Goa's Christians that such things will never happen in Goa. The BJP has put up hoardings all over Goa wishing Merry Christmas but are turning a blind eye to their govt's failures or unwillingness to protect Christians across India while creating an atmosphere of fear around Christmas.

Coming down heavily on the BJP in Goa AAP Goa Convenor Rahul Mhambre asked with what face can Pramod Sawant wish Goenkars a merry Christmas while not uttering a single word against these attacks? BJP's cabinet ministers are also silent on these attacks as are all their MLAs. BJP Goa's State Chief Sadanand Tanavade puts up banners wishing Goenkars a Merry Christmas while he himself is silent on these attacks. What assurances and steps can the BJP Govt give Goa's Catholics that this will not happen in our peaceful Goa?

In Ambala Statue of Jesus Christ was vandalised. In Karnataka, prayers were disrupted. In Assam a Christmas function was disrupted meanwhile in Gurgaon a Christmas prayer was disrupted. There were shocking acts of vandalism on a statue of Jesus Christ in a church in Ambala. In Agra we saw people burning effigies of Santa Claus. The BJP has created a communal atmosphere across India around Christmas

 AAP on 27 Dec also had condemned these attacks and stated that the reason behind this is clear, the BJP wishes to hide its failures in across the country behind its communal agenda. Even in Goa BJP Govt has failed Goa on all fronts. MAny Goans died during the second wave due to their ineffective Governance and the Oxygen scam by the health minister. Youth have lost their entire futures due to the failure of the Govt to provide jobs. BJP's MLAs are famed across Goa for demanding bribes for jobs. Many Women have not received Grihadhar pension, the common man is burdened by high electricity bills and faulty water bills due to the Pramod Sawant Govt's failures.

"The CM can wish Goans on Christmas but cant speak on the atrocities that are going on against Christians in BJP ruled states" said Rahul Mhambre AAP Goa Convenor. "BJP's Cabinet ministers are silent on this while sending empty wishes to Goenkars! Why can't Goa BJP and its CM Sawant and its chief Tanavade condemn this instead of putting up empty banners wishing Goans Merry Christmas" added Mhambre

"The attacks that are happening across India and even in Neighboring Karnataka  What confidence will this Govt instill in our Goans Catholic brothers?Pramod Sawant must condemn these incidents and assure Goan Christians that these incidents will not take place in Goa" said Mhambre