Revolutionary Goans Come in Support of Angnwadi Workers, Ensures Justice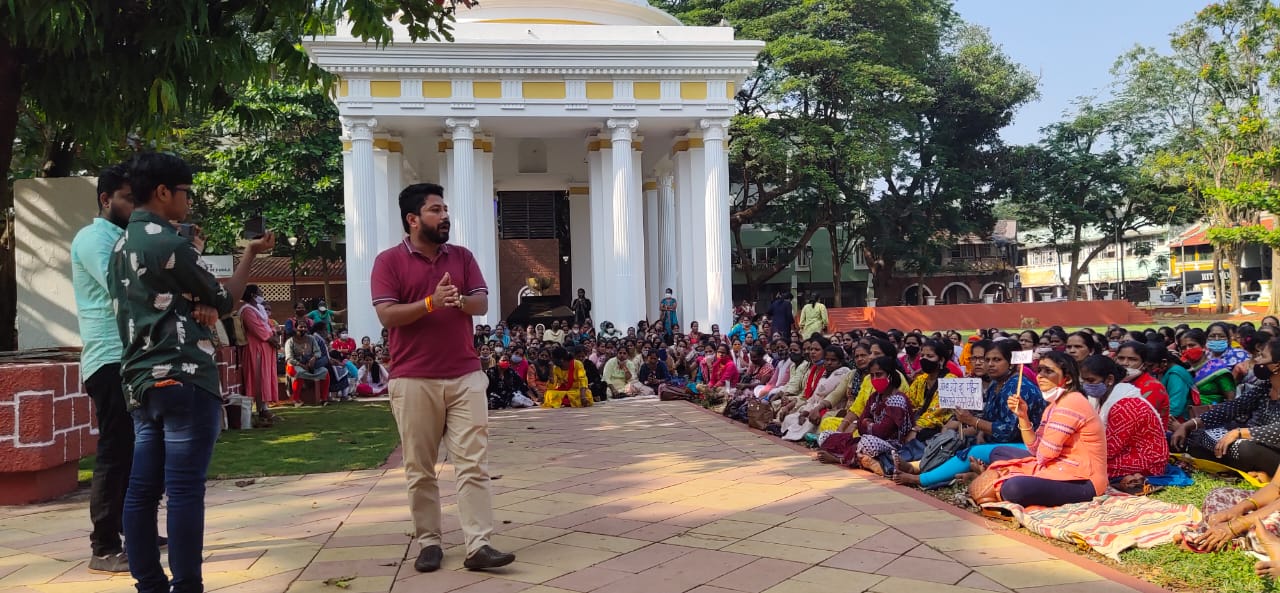 PANAJI: Revolutionary Goans Supremo, Manoj Parab visited the anganwadi teachers and workers across Goa who are sitting on a dharna at Azad Maidan, Panaji seeking support from the government in fulfilling their demands. While a key part of their demand is clearing of pending salaries, they also questioned what happened to the promise that was made to them earlier about increasing their salaries.
"Today is the fifth day that these anganwadi teachers and helpers are on a strike. Most of them have been working for the last fifteen years on a minimal salary ranging between RS. 6,000- Rs. 15,000. The workers expressed to RG their grief against the BJP-led government and sort justice. They also highlighted that they had done work during the COVID-19 pandemic risking their lives and made to do other unwanted work," pointed out Manoj.
"RG will come out with a policy which will ensure them an increment. We will also make sure they are provided with quality training and infrastructure. The BJP government is only using women for their rallies and odd work. RG will work towards women empowerment and give them justice,"
One can recall that the teachers submitted a memorandum to the Department of Women and Child Development listing their demands. They had earlier taken to the streets and warned the government of intensifying their agitation from December 21 and sitting on a dharna at Azad Maidan if their demands were not met.