Colvale Police Rescue Two Kidnapped Minor Girls from Hubli: Accused Arrested and Girls Safely Recovered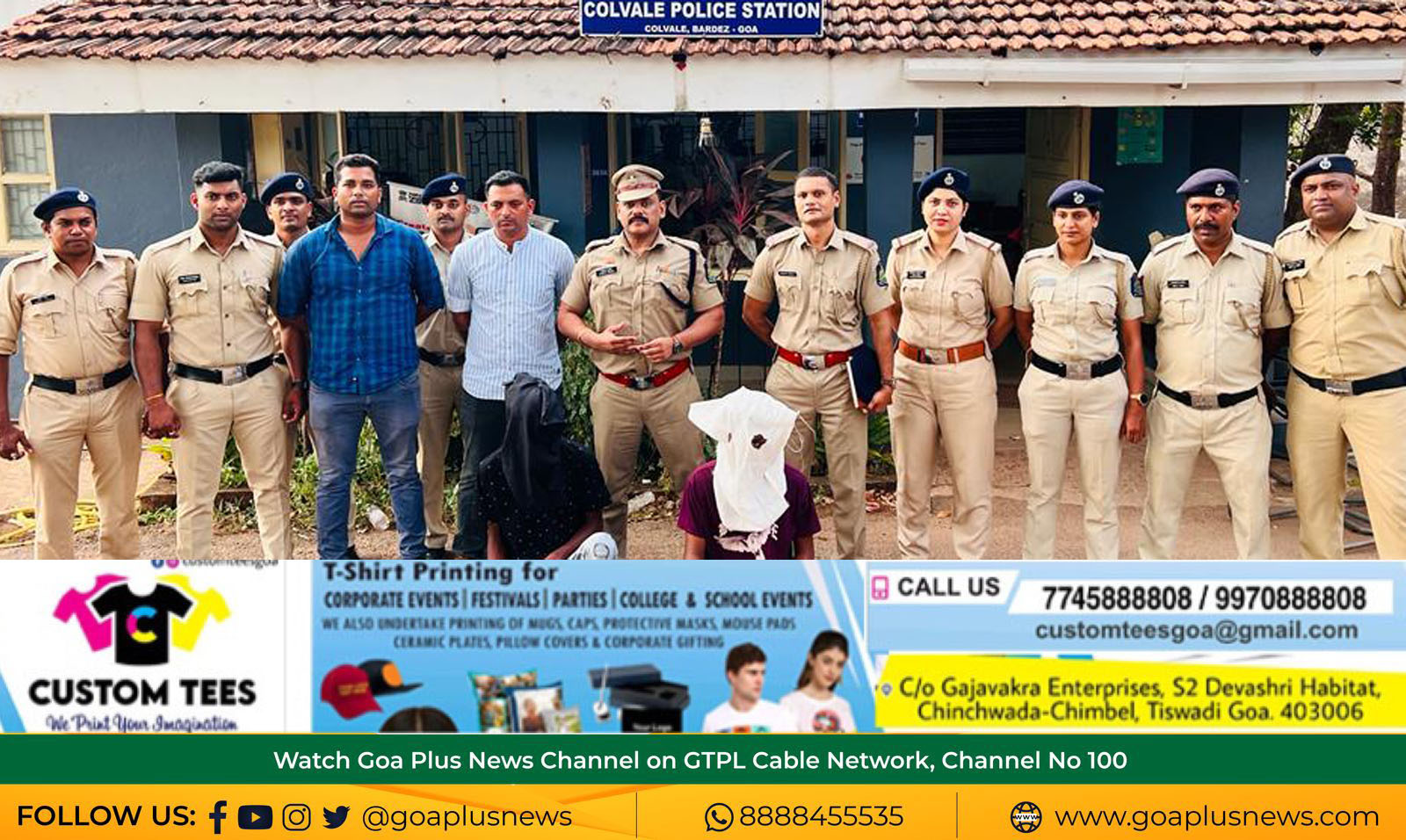 Colvale: In a commendable operation led by SDPO Mapusa Jivba Dalvi, the Colvale Police have successfully rescued two minor girls who were kidnapped from Hubli. Acting swiftly upon receiving complaints from the parents, the police registered two FIRs under Section 363 IPC and Section 8 of the Children's Act.
Determined to locate the missing girls, SDPO Jivba Dalvi assembled a dedicated team, which promptly initiated the investigation. Through reliable sources and advanced technical surveillance, it was discovered that the victims had been taken to Hubli, Karnataka. Without wasting any time, a police team led by PSI Mandar Parab and his staff journeyed to Hubli and sought the assistance of the Kasabapeth Police Station.
Following leads obtained from reliable sources, the police identified a house belonging to Mr. Naveed Ahmad Paniband in Tippunagar, Nekarnagar road, Hubli Dharwad Karnataka. To their relief, the two minor girls were found locked inside the premises. Mr. Naveed Ahmad Paniband confessed that his friend, Tousif Killedar, had brought the girls to his house. Consequently, Tousif Killedar was apprehended in the vicinity and taken into custody.
During questioning, Tousif Killedar admitted to his involvement in the crime, along with the assistance of Mr. Naveed Ahmad Paniband. The kidnapped girls, along with the accused individuals, were safely transported to the Colvale Police Station in Goa. Both Tousif Killedar and Mr. Naveed Ahmad Paniband were formally arrested and are presently in police custody.
Investigations have revealed that the accused lured the minor girls with promises of a better life and convinced them to bring gold ornaments from their homes. Subsequently, the accused sold the stolen gold to goldsmiths. Fortunately, all the gold ornaments were recovered from the goldsmiths in Hubli.
The timely and coordinated efforts of SDPO Dalvi, along with the diligent search and rescue operation, ensured the girls' safe return within 48 hours of registering the offenses. The accused individuals are scheduled to appear before the Hon'ble JMFC Court in Mapusa for remand.
This operation was conducted under the unwavering supervision of SP North Porvorim Shri. Nidhin Valson (IPS), SDPO Mapusa Shri. Jivba G. Dalvi, PI Colvale PS Shri. Somnath L. Mahaji, and PI Shitakant Naik of Mapuca Police Station. The investigation is currently underway under the guidance of PSI Mandar Parab from Colvale PS and PSI Kunal Naik from Colvale PS.
The successful rescue of the kidnapped girls stands as a testament to the dedication and swift action of the Colvale Police, ensuring justice for the victims and their families.