Mapusa Police Arrests Chimbel Resident in Narcotic Raid, Seizes 800 grams of Ganja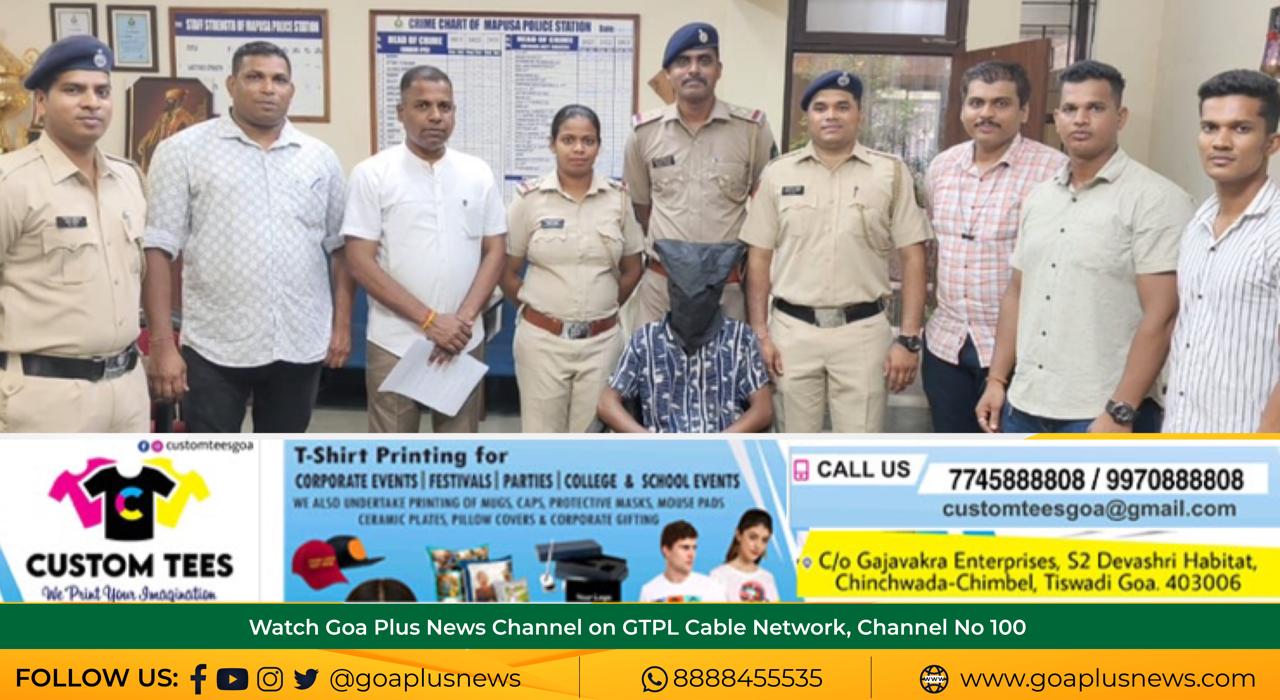 Mapusa: In a recent operation, the Mapusa Police have apprehended an individual from Chimbel in connection with a narcotics case. According to SDPO Mapusa Jivba Dalvi, on May 19, 2023, the Mapusa Police Station team, led by LPSI Reecha Bhonsle, along with other officers, conducted a raid based on reliable information received.
The raid took place at Behind New Bus Stand, Mapusa, Bardez, Goa, resulting in the arrest of Mr. Shamshu Khan, a 26-year-old resident of Indiranagar, Chimbel, Tiswadi, Goa. Mr. Khan has been taken into custody under section 20(b)(ii)(A) of the NDPS Act.
During the operation, the police seized approximately 800 grams of Ganja, with an estimated value of Rs. 80,000, from the accused's possession.
The raid was conducted under the supervision of SP North Shri Shivendu Bhushan, IPS, SDPO Mapusa Shri Jivba Dalvi, and PI Somnath Mahajik. PSI Viraj Korgaonkar is currently leading the ongoing investigation into the case.