BJP won due to split in votes: P Chidambaram
We accept the verdict by Goans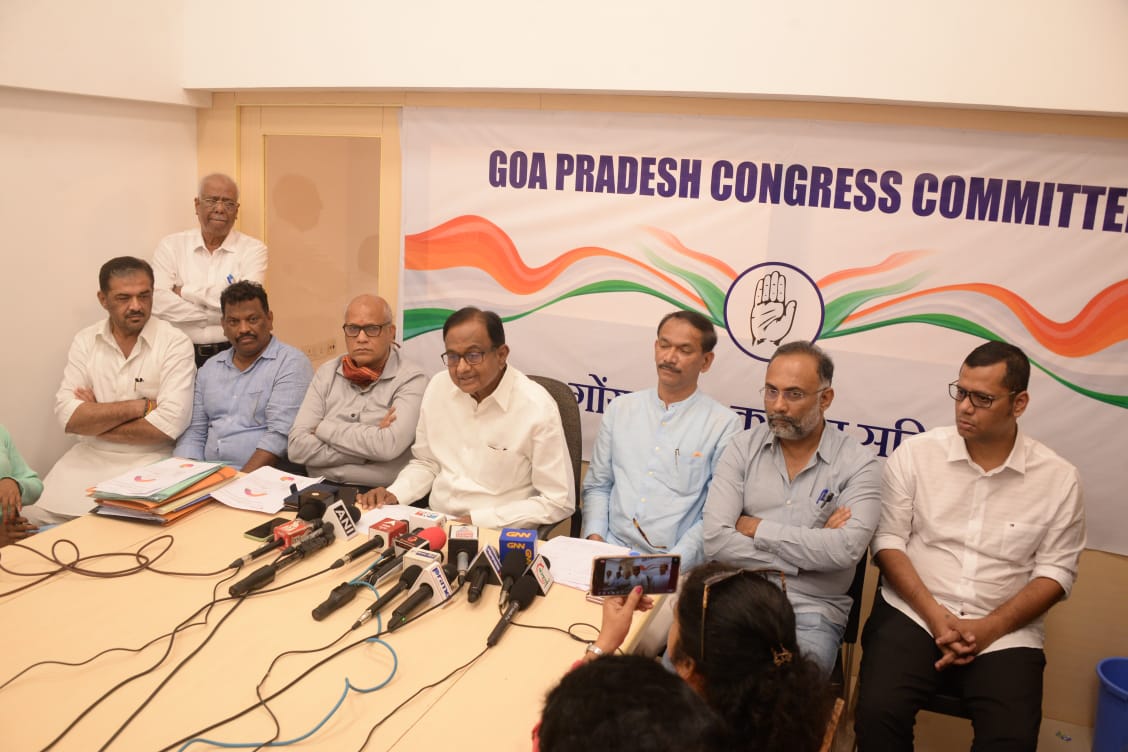 PANAJI: Accepting the verdict given by the people of Goa, former Union Minister and Congress senior leader P Chidamabaram on Thursday said that Congress could not effectively communicate the anti-BJP sentiments in one direction, which went in three different directions and thus it gave free pass to BJP to win the seats as votes got divided.
He thanked people of Goa for the love and affection shown to the national leaders of Congress, who campaigned in Goa.
P. Chidambaram on Thursday addressed a press conference in Panaji and said that the Congress party respects the sentiments of people.
Goa In charde Dinesh Gundu Rao, GPCC President Girish Chodanakar, Margao MLA Digambar Kamat, Michael Lobo, Yuri Alemao and others were present on the occasion.
"we have lost in several constituencies due to small margins. It is clear that people of Goa wanted a change, but the split in votes gave opportunity to BJP."He said.
Dinesh Gundu Rao said that Congress fought in an effective manner and also respected the wishes of people. "we gave new faces to our candidates as it was the people's wish. We didn't give reentry to defectors and again respected the demand of people." He said.
"Wishes of people have to be respected. Hope BJP listens to the wishes of the people. We will play the role of responsible opposition." Rao said.
He said that due to the split in votes, Congress has lost some seats. "BJPs tactics to split votes have succeeded." Rao said.
"We will do analysis where we have gone wrong and have made mistakes. Subsequently, we will revamp the party." He said.
Girish Chodankar said that he accepts the verdict given by the people of Goa. " It is evident that 67 per cent have voted against the BJP. We tried to bring all the changes which people had sought. People have sent seven defectors home. We will continue to bring the changes." He said.
According to him, Congress failed to convince the people not to split the votes, which benefitted BJP.
"BJP had hope of victory as they knew that split of votes will take place and thus they will get victory." Chodankar said and added that seven candidates of Congress lost to BJP due to split of votes.
Digambar Kamat said that we all believe in democracy, which is what people mandate. "We accept the verdict with utmost humility." He said.