AAP Creates history in Punjab, opens account with 2 seats in Goa, Thanks for this overwhelming Support : Atishi
Capt Venzy Viegas and Cruz Silva will be the voice of Goans: Atishi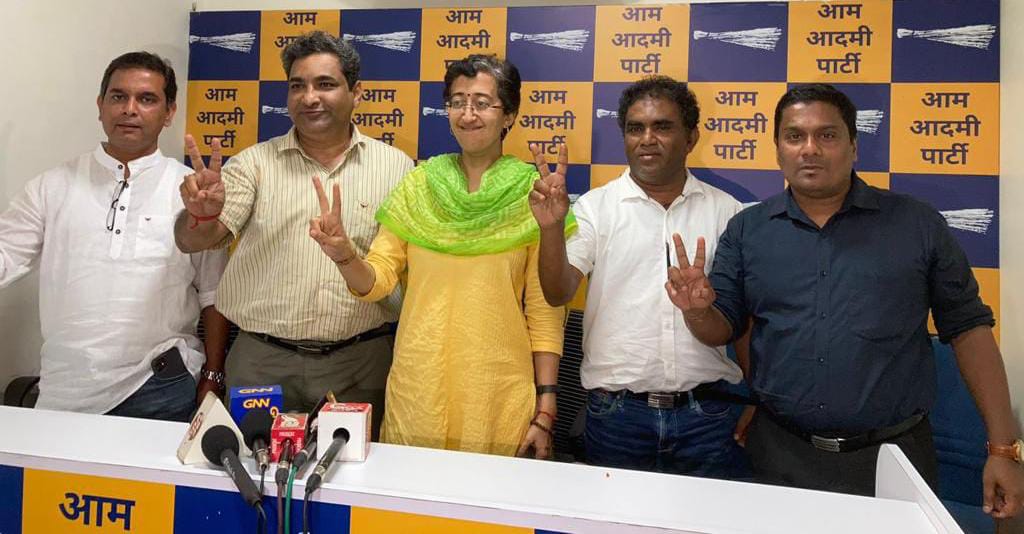 As the Aam Aadmi Party scored its first wins in the state on Thursday, AAP Goa desk in-charge Atishi said "This marks the beginning of honest politics in Goa and our candidates Captain Venzy Viegas and Cruz Silva will be the voice of the Goans."
Adding she said, "As the AAP has been acknowledged as a national force in the national politics, today is a historic day for Goa and for all of India. The AAP has demonstrated repeatedly that one can win elections without money or muscle power and without playing caste politics".
The AAP candidate Venzy Viegas scored a huge win after defeating the TMC's Churchill Alemao and AAP Velim candidate Cruz Silva beat independent contender Filip Nery Rodrigues.
Reacting on this Atishi said, "Capt. Venzy Viegas and Cruz Silva do not come from political families and neither do they have millions to their name. It is true that today, Goans have put the common man on the throne. In spite of their victory over Benaulim and Velim, both will be the voice of the entire Goan community".
"Our candidates are committed to delivering on their promises and will strive to make their constituencies model constituencies in the state", she added.
Rahul Mhambre, AAP Goa convener, congratulated both candidates on their victory and stated that this is the beginning of AAP in the state.
AAP Benaulim candidate Captain Venzy Viegas said, "Benaulim people have previously voted for AAP in zilha panchayat elections, and now they have given an opportunity to AAP in the assembly elections".
Viegas thanked the people of Benaulim and called on the Seven Panchayats to work together for the upcoming Panchayat elections.
AAP Velim candidate Cruz Silva expressed his gratitude to the Velim people and promised that he will work for the betterment of the Velim people as well as be the voice of Goans. He said he wants to make Velim the model constituency in the state.
AAP St. Cruz candidate Amit Palekar said, "The party is starting with the baby steps. The AAP has established itself in Delhi and Punjab, similarly, it will also establish itself in Goa in the future."