'Bharat Jodo Yatra' gaining support from non & anti congress and students & youths – Girish Chodankar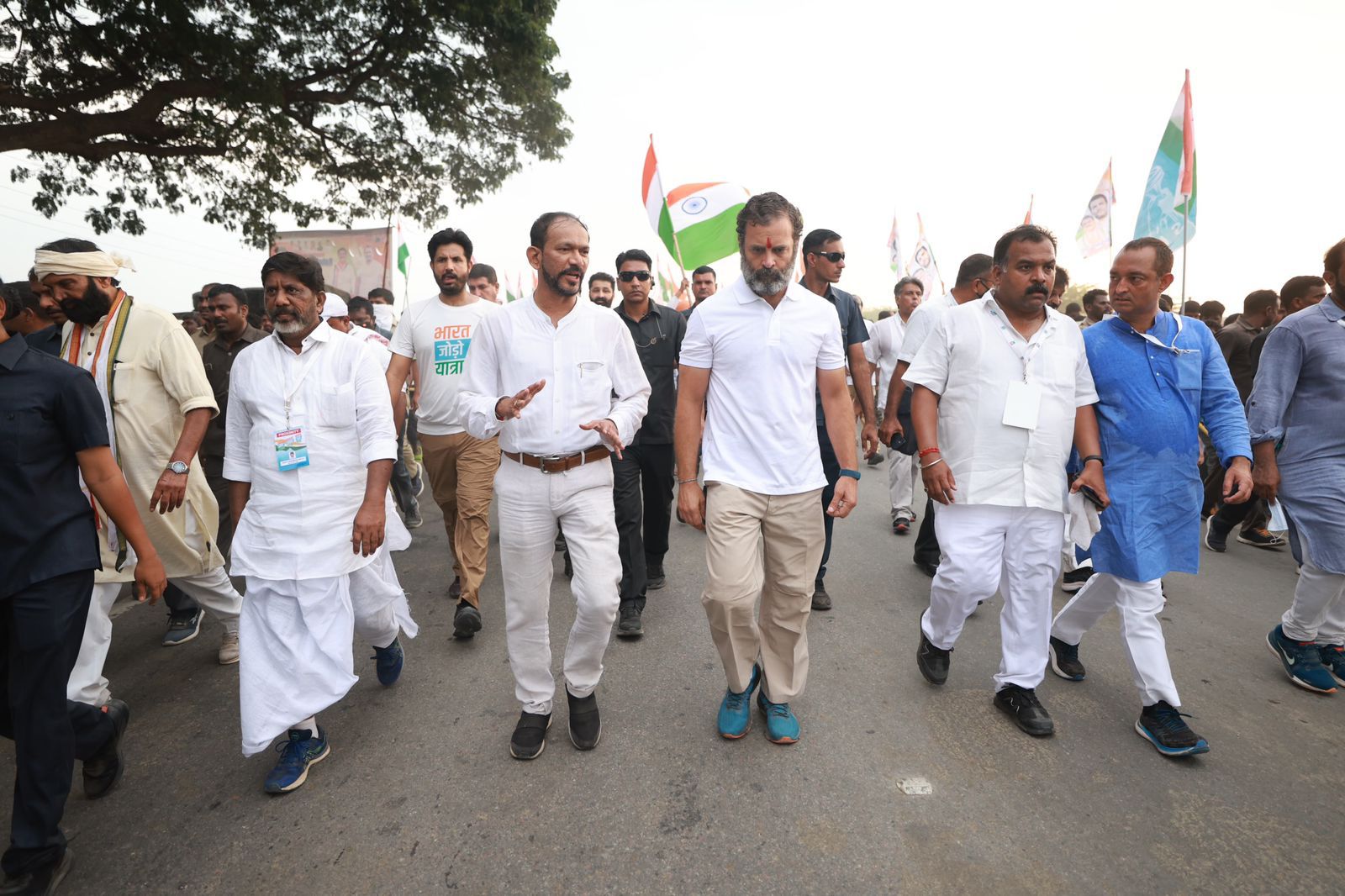 Mahbubnagar/Panjim :- Bharat Joda Yatra launched by Congress leader Mr. Rahul Gandhi from Kanyakumari to Jammu covering distance of 3,570 km in six months for uniting people of India divided by BJP is gaining support from unexpected corner specially those non-congress & anti Congress people as well as students & youths of country said Girish chodankar former AICC Secretary at press conference at BJY camp site at Goplapuram, Mahbubnagar in Telangana along with Mr. Jairam Ramesh, Chairman AICC Media Dept, Capt. Uttam Kumar Reddy, Telangana CLP leader Mallu Bhatti Vikramarka, AICC incharge of Punjab Harish Chauwdhari, former Karnataka Minister Krishna Byre Gauda & others.
Chodankar said many non & Anti congress are now participating in Yatra and listening to what we are saying. This is a big change that Yatra has transformed. Apart from this students & youths who are frustrated with BJP Government on empty promises on jobs are participating in Yatra in big number.
Whenever injustice are done Mr. Gandhi steps in to become their voice, Chodankar said this by recalling how he launched "kisan sandesh yatra" in 2011 exactly 11 years back to protest & raise issue of killing of innocent farmers in Bhatta Parsaul on the issue of farmers land acquisition. The achievements of this Padayatra was reforms in Land Acquisition Act with pro farmers law called Right to Fair Compensation and Transparency in Land Acquisition Act.
Rahul Gandhi launched now BJY to save our Bharat from divisive forces chodankar said and looking at the trend he will succeed this time also by uniting India chodankar said confidently who participated Padayatra in Telangana.