Goa TMC lambasts the BJP-led government on its lip service to eradicate the drug menace in the state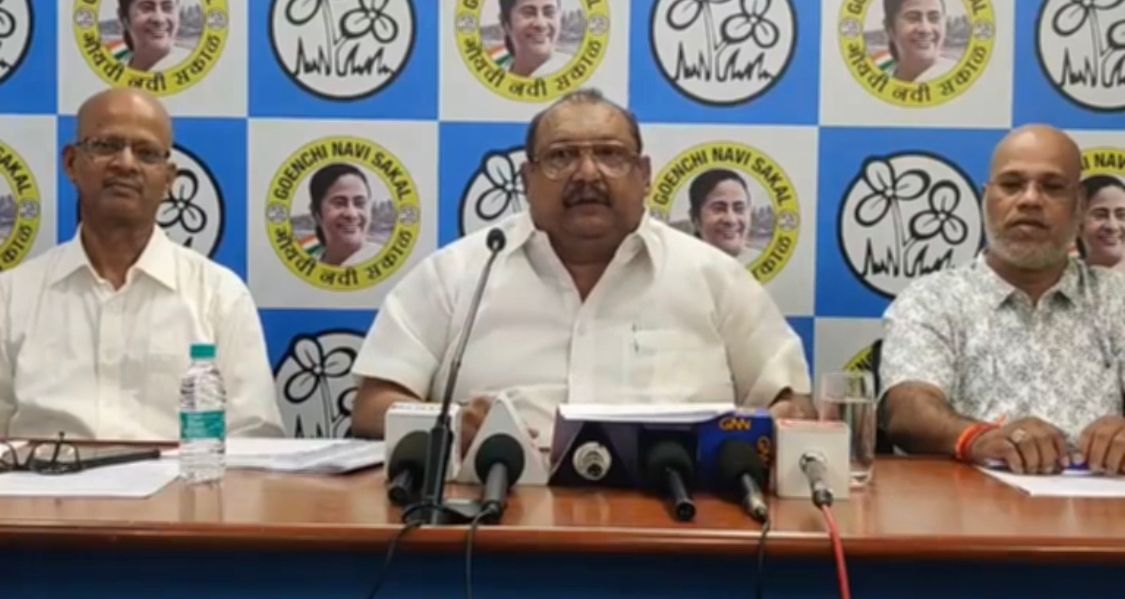 Panaji: Goa Trinamool Congress today stepped up its attack on the Pramod Sawant-led BJP government for their half-baked assurances and lip service to tackle the drug menace in the state. Addressing the media at the party office in Panaji, Goa TMC Media Coordinator Trajano D'Mello, Goa TMC IT Coordinator Tanoj Adwalpalkar, and Goa TMC Spokesperson Peter Afonso led the charge.
Coming down heavily on the BJP for failing to tackle the rising drug dilemma in Goa, Goa TMC Media Coordinator Trajano D'Mello said, 'The chief minister's recent statement which blames the migrant laborers and foreigners for the drug menace is to mislead the people of Goa.' He further added, 'The BJP has been ruling in Goa since 2012 and ever since we find the nexus of drug mafias with local politicians and police flourishing. If the ANC is doing a good job then how come substance abuse has increased ferociously and penetrated across Goan villages.
'Picking holes in the BJP-led government's repeated inability to crack the whip on drug cartels D'Mello said, 'In 2018, the police seized a consignment of ketamine weighing around 100 kgs to date, there's been no probe initiated into the matter.' Adding on, he said, 'Under the BJP, there's a trend of seized drugs being untraceable. Recently, the drugs seized during a raid conducted back in 2014 are missing from the Mapusa police station. In 2010, Ravi Naik as the home minister had vowed to initiate an inquiry into the disappearance of 24 kgs of drugs, to date no one has been arrested.
'Bringing to fore the legalities of the matter, D'Mello asserted, 'Despite the formation of a House Committee to probe the charge of these nexuses, the report could not be authenticated. It was rendered useless as the BJP MLA refused to sign.'
Slamming Chief Minister Pramod Sawant for his lack of trust in his police force, D'Mello expressed his anguish and said, 'The Sonali Phogat case has exposed the government's weakness when the Haryana CM publicly displayed no confidence in the investigations carried out in Goa. He further added, 'The CM should have trusted his force instead of handing the case to the CBI.' He noted, 'Why hasn't Siddhi Naik's case been transferred to the CBI despite repeated pleas?
'Drawing our attention to the charges made by the Tourism Minister, D'Mello highlighted, 'During his tenure as an independent candidate from Porvorim in 2017, he accused the CM of turning a blind eye to the issue of rising drug abuse in the state. But now he is found licking the boots of the CM.' He pointed out, 'There were several cases made by him that drugs were abundantly available in Porvorim and now he is keeping mum on the matter. Goa TMC requests that Chief Minister Pramod Sawant clears the allegations leveled against him with supporting documents.'