Bai Roshani Naik has Shown The way, My Respect to Her- Yuri Alemao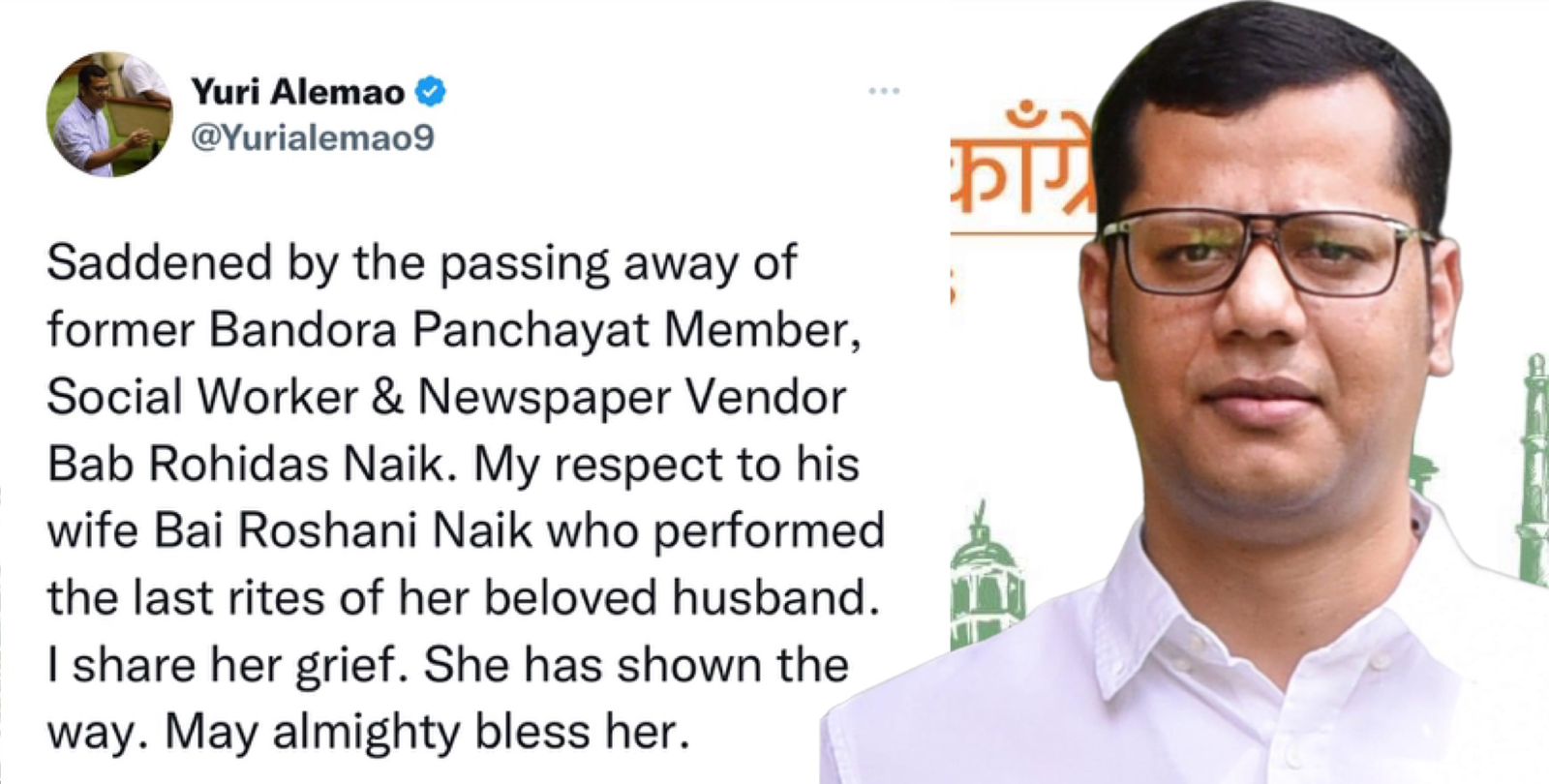 Panaji – Saddened by the passing away of former Bandora Panchayat Member, Social Worker & Newspaper Vendor Bab Rohidas Naik. My respect to his wife Bai Roshani Naik who performed the last rites of her beloved husband. I share her grief. She has shown the way. May almighty bless her, said Leader of Opposition Yuri Alemao.
Taking note of the decision of Roshani Naik, wife of departed newspaper vendor from Ponda, Rohidas Naik to perform his last rites, Yuri Alemao said that Society should appreciate her.
Time has come to put to rest certain old customs. Roshani Naik has shown the way for others to follow. Her decision will now encourage more women to perform last rites of their near and dear ones, said Yuri Alemao.
I had raised the issue of widow discrimination in Goa in the last Assembly Session and had urged the Government to take steps to ensure that Widows are treated at par with other married women. We need to change our mindsets, stated Yuri Alemao.
I will also request the Goa Mahila Congress to create awarness among people on respecting every woman equally, Yuri Alemao said.