Amit Shah's Mining promise is political jumla: Congress
We will investigate 'Job For Sale by BJP'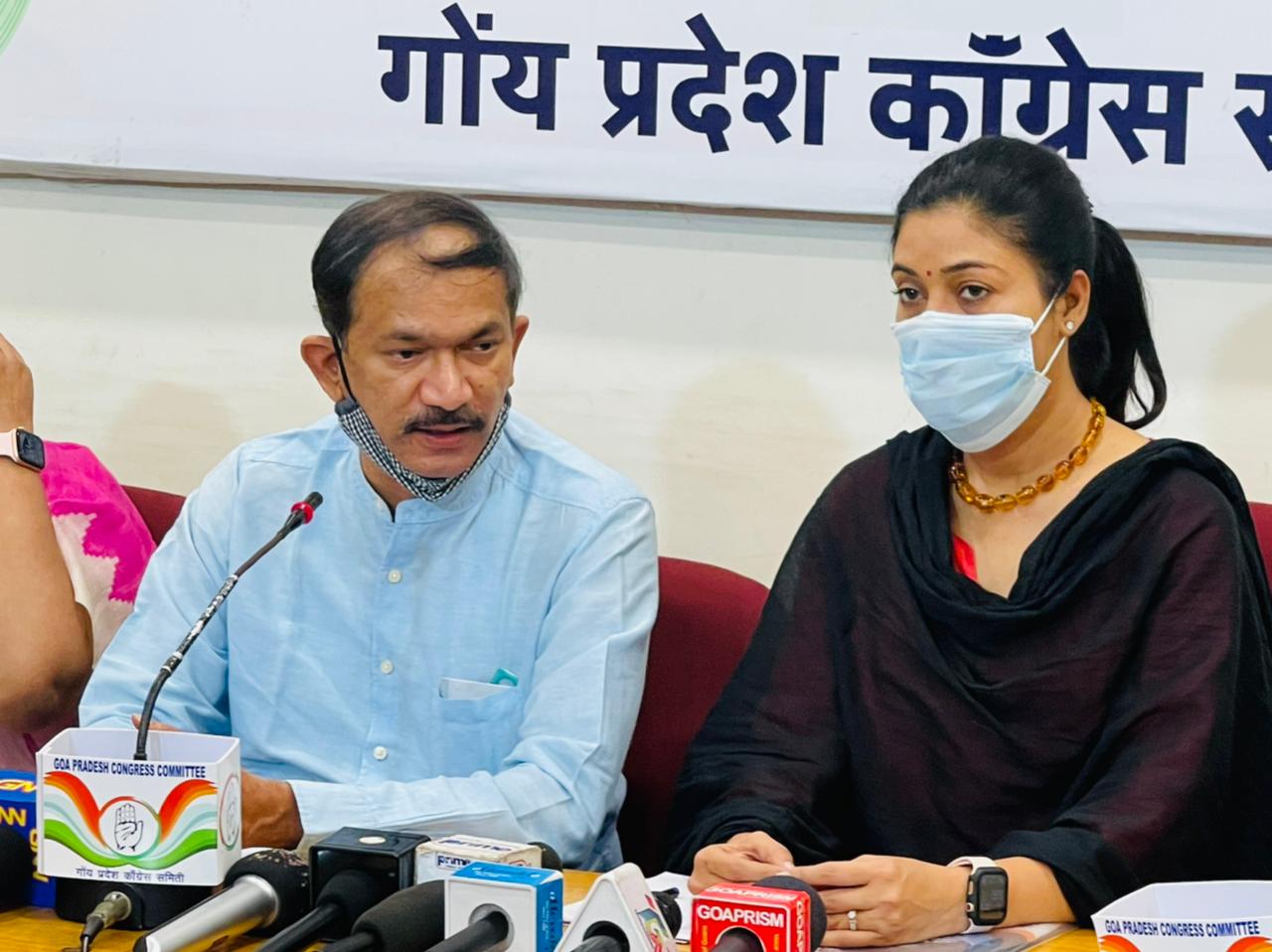 PANAJI: The GPCC President Girish Chodankar on Monday termed BJP leader Amit Shah as 'Jumla Politician 'and asserted that Goan's will not fall prey to his promise of mining resumption as BJP at center and in State has failed several times over it.
GPCC President Girish Chodankar on Monday addressed a press conference in Panaji and hit out at Shah for trying to hoodwink people of Goa.
AICC Spokesperson Alka Lamba, Adv Shrinivas Khalap, Mahila President Bina Naik and Youth Congress President Adv. Varad Mardolkar were present on the occasion.
"Amit Shah is known for his jumla politics. During 2014 loksabha election he had promised to deposit 15 lakhs in the bank accounts of all citizens by bringing back black money from abroad. Did that happened." Chodankar questioned.
"Later he clarified saying it was political jumla during the election. Hence, his promises made during elections are not taken seriously. I am sure, Goans will also not take him seriously." Chodankar said.
He charged that the anti-Bahujan BJP stopped the mining as bahujans were earning from mining activities. "Former Chief Minister Manohar Parrikar is on record saying he stopped the mining." Chodankar said.
"Since 2012, BJP is promising resumption of mining during every election of local body, assembly and Loksabha. But they failed to restart mining. Hence now it is evident that they only hoodwink people of Goa and mining dependent." He said.
"BJP has a government at center and also in the state, then what made them restart mining and if Mining corporation was the option then why it didn't establish in previous years. Why insensitive Chief Minister Pramod Sawant announced it during election time." Chodankar questioned.
Now they are trying to influence mining dependents, he added.
He charged that BJP is trying to handover the mining to crony capitalist friends of Modi.
"Mining dependents will not vote BJP as this party in power has betrayed them." He said.
Chodankar said that youths of Goa are frustrated as BJP sold the jobs. "Recruitment process was compromised. Results and exams were manipulated. We will investigate this whole process and will punish officials involved in it." He said.
"Three BJP MLAs, Babush Monserrate, Tony Fernandes and Francis Silviera, had endorsed the allegation made by Congress that jobs were sold." He pointed out.
"Congress will conduct an inquiry into the whole process of manipulation. After we get a report from the Commission, recruitment will be cancelled and a new process will start, so that no injustice will be done on deserving candidates."He said.