All Goa Photographers and Videographers Association Marks 8th Founders Day with Notable Awards and Inspiring Words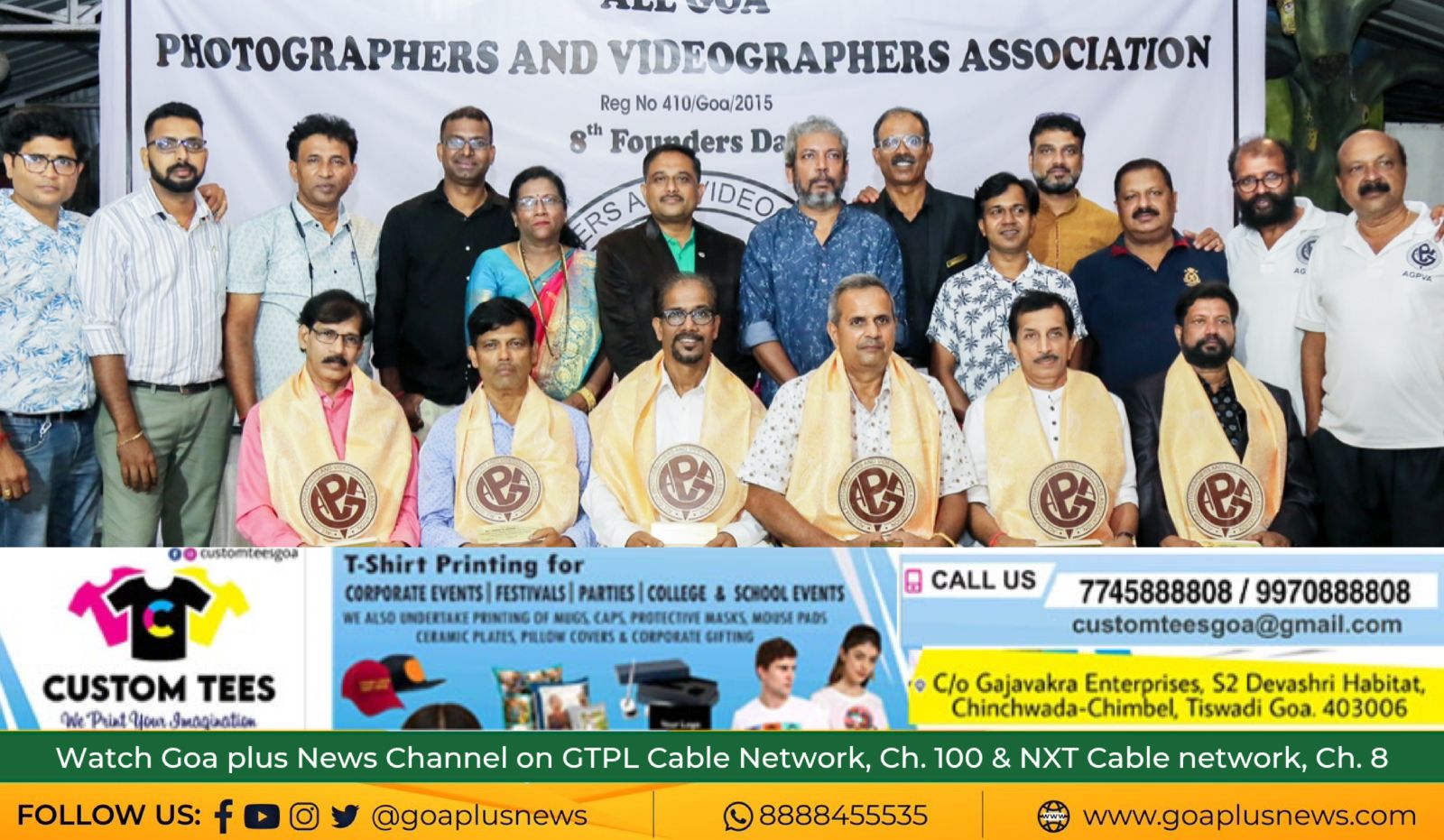 The 8th Founders Day of the All Goa Photographers and Videographers Association (AGPVA) was celebrated with great enthusiasm on October 25, 2023, at Silver Bells in Sangolda, Goa. The AGPVA continued its tradition of honoring senior photographers from across the state, recognizing the significant contributions they've made to the field of photography. This year, six exceptional photographers were felicitated for their outstanding work:
Shekhar M. Nagde from Mangesh Photo System, Mapusa
Mahendra M. Dessai from Dessai Photo Studio, Sanvordem
Manoj M. Dessai from Dessai Photo Studio, Quepem
Manoj Mandrekar from Nishad Photo Studio, Siolim
Sharad Bagkar from Photo Vision, Vasco
Dinesh Naik from Zoom Photo Studio, Sakhali
The event commenced with a warm welcome by AGPVA Secretary Mr. Sachindra Naik to all the esteemed guests. Mr. Viraj Naik, an artist, graced the occasion as the Chief Guest and presented the awards to the senior photographers. The dais also featured AGPVA President Mr. Dildar Madgaonkar, Vice President Mrs. Janhavi Shet Fadte, and Treasurer Mr. Sanjay Nagde.
Addressing the gathering, the Chief Guest encouraged the photographers to exhibit their best work and share their talent with the public. He further suggested that the association organize an exhibition to showcase the members' work, motivating them to give their all and harness their creative talents. The honored photographers also shared their experiences and offered valuable advice to their peers.
The event concluded with the Chief Guest being honored with a memento, followed by a cake-cutting ceremony. In his closing remarks, Secretary Sachindra Naik expressed gratitude to all those who contributed to the event's success and extended thanks to the sponsors for their generous support.