Goa Government Clarifies: No 'Plastic Rice' Panic, Only Fortified Rice Provided through Fair Price Shops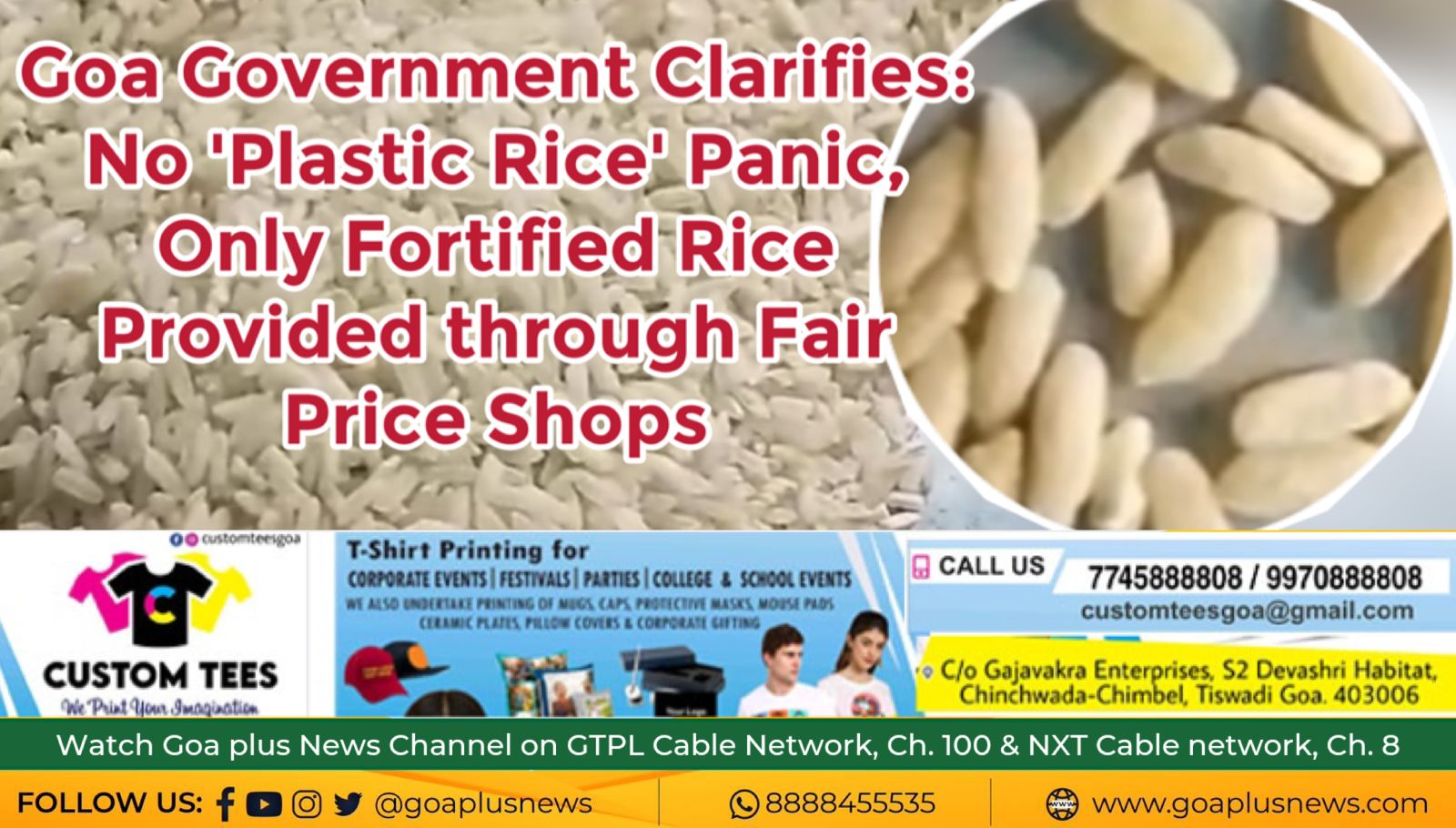 Rumors of plastic rice being distributed by Fair Price Shops (FPS) in Goa have been circulating on social media, leading to widespread panic among the public. In response, the Goa government has clarified that these claims are incorrect and that only fortified rice is being provided to consumers.
The Department of Civil Supplies and Consumer Affairs issued a statement to address the situation: "Misinformation and misleading videos about 'plastic rice' being sold through FPS have been circulated on social media and in local newspapers. The government, as well as the department, have consistently clarified this issue. Fortified rice contains rice powder mixed with essential micronutrients such as vitamin B12, folic acid, and iron. These nutrients are added to the rice in appropriate proportions, shaped to resemble regular rice, and then mixed with the main rice supply at the mill in a 1:100 ratio. The addition of these nutrients enhances the nutritional value of the rice."
The statement also emphasized that fortified rice can be stored, cooked, and tastes just like normal rice. It is recommended for its nutritional benefits, and millers are encouraged to produce fortified rice due to its significant advantages.
Goa's Chief Minister, Pramod Sawant, had previously debunked the rumors of plastic rice, stating that creating plastic rice would be more expensive than producing real rice. The government's clarification was further supported by an inspection conducted by the Food and Drug Administration, which confirmed that the rice in question was not plastic.
Sawant criticized the spread of false propaganda and urged responsible communication, emphasizing that what had been mistaken for plastic rice was, in fact, fortified rice. This fortified rice is approved by the Food Corporation of India and is supplied through the public distribution system.
Opposition parties in Goa have criticized the BJP government, alleging that it has failed to provide quality rice to the public. However, the owner of a Fair Price Shop clarified that the rice in question is not plastic but fortified rice, and the FDA has also confirmed its authenticity.