After Messing Up Smart City Panaji, Goa Legislature Department Wants Ministers, MLA's & Bureaucrats to Get Smart in a Day, STOP JUNKETS- Yuri Alemao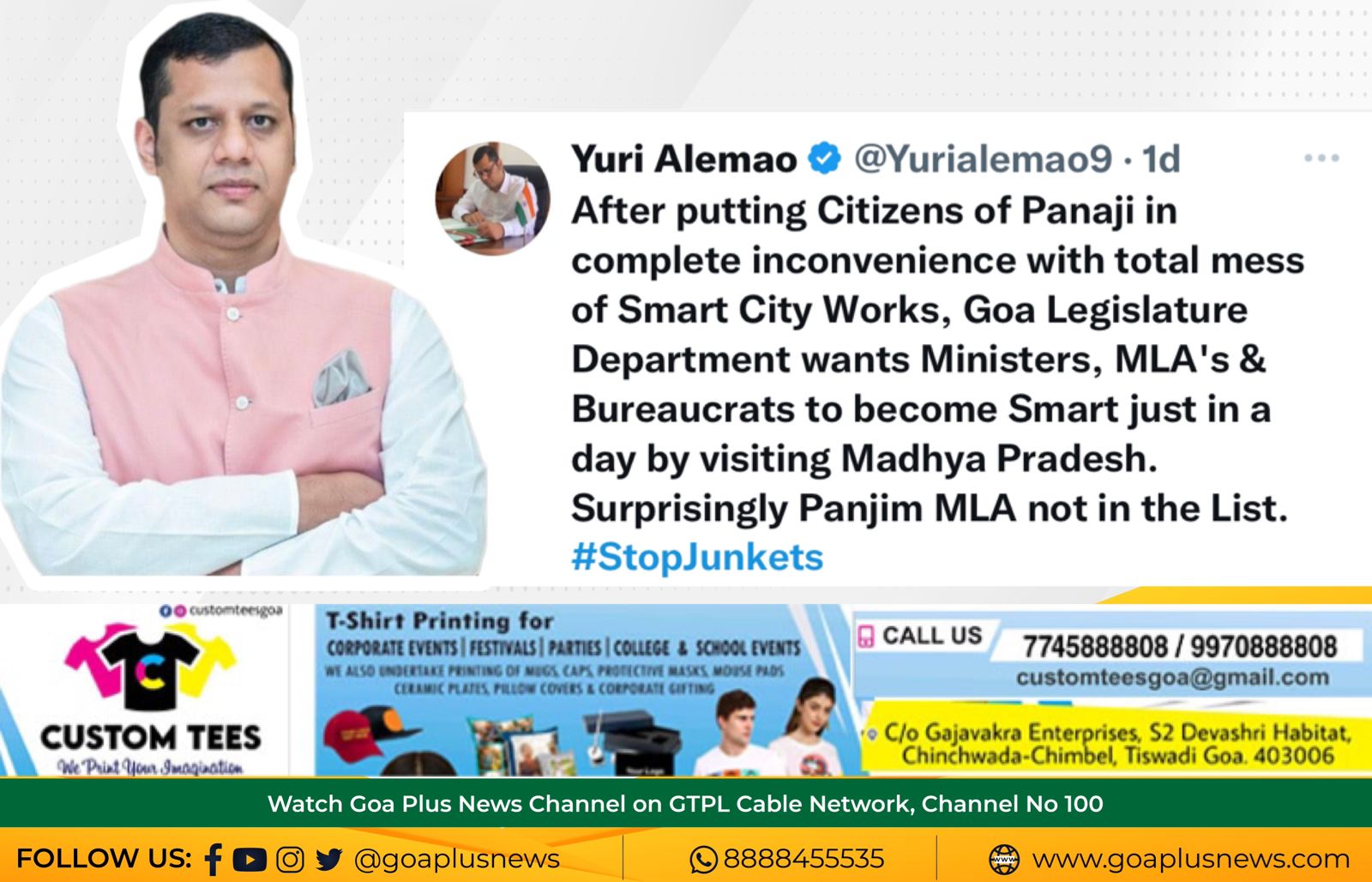 Panaji – After putting Citizens of Panaji in complete inconvenience with total mess of Smart City Works even after spending almost 600 Crores, Goa Legislature Department wants Ministers, MLA's & Bureaucrats to become Smart just in a day by visiting Madhya Pradesh. Surprisingly Panjim MLA not in included in the List. Stop Junkets from Public Money, charged Leader of Opposition Yuri Alemao.
Reacting sharply to a Circular issued by Goa Legislature Department about a one day tour of 11 MLA's to Madhya Pradesh from 22nd to 24th February 2023; Leader of Opposition slammed the Government terming the tour as wasteful expenditure.
I have LAQ replies stating that Government has no money to pay Social Welfare Beneficiaries, Sportspersons in Indigent Conditions. Unfortunately, Government has funds on wasteful expenditure, said Yuri Alemao.
It is high time that the Urban Development Minister Vishawajit Rane must release a "White Paper" on expenditure incurred on various projects of "Panaji Smart City". Panaji Smart City project can be a classic case of ultra-corruption, Yuri Alemao said.
I also demand that Government must reveal whether the accounts of Imagine Panaji Smart City Development are audited and make public the audited statements. This entire project needs to be investigated under a Retired High Court Judge, Yuri Alemao said.
I want Government to invite Delegates including MLA's, Mininisters from other States to Panaji and show them how public money can be wasted doing nothing. This can help Tourism in the other way round, Yuri Alemao said taking a jibe at the Government.
I am committed to people of Goa and will not be part of any such extravaganza in the future too. I appeal to all my colleagues not to be part of such fancy junkets organised with public money, Yuri Alemao said.