Vijai Sardesai refused to be part of the Govt's "Study Tour", Stating it as wasteful of public exchequer Expenses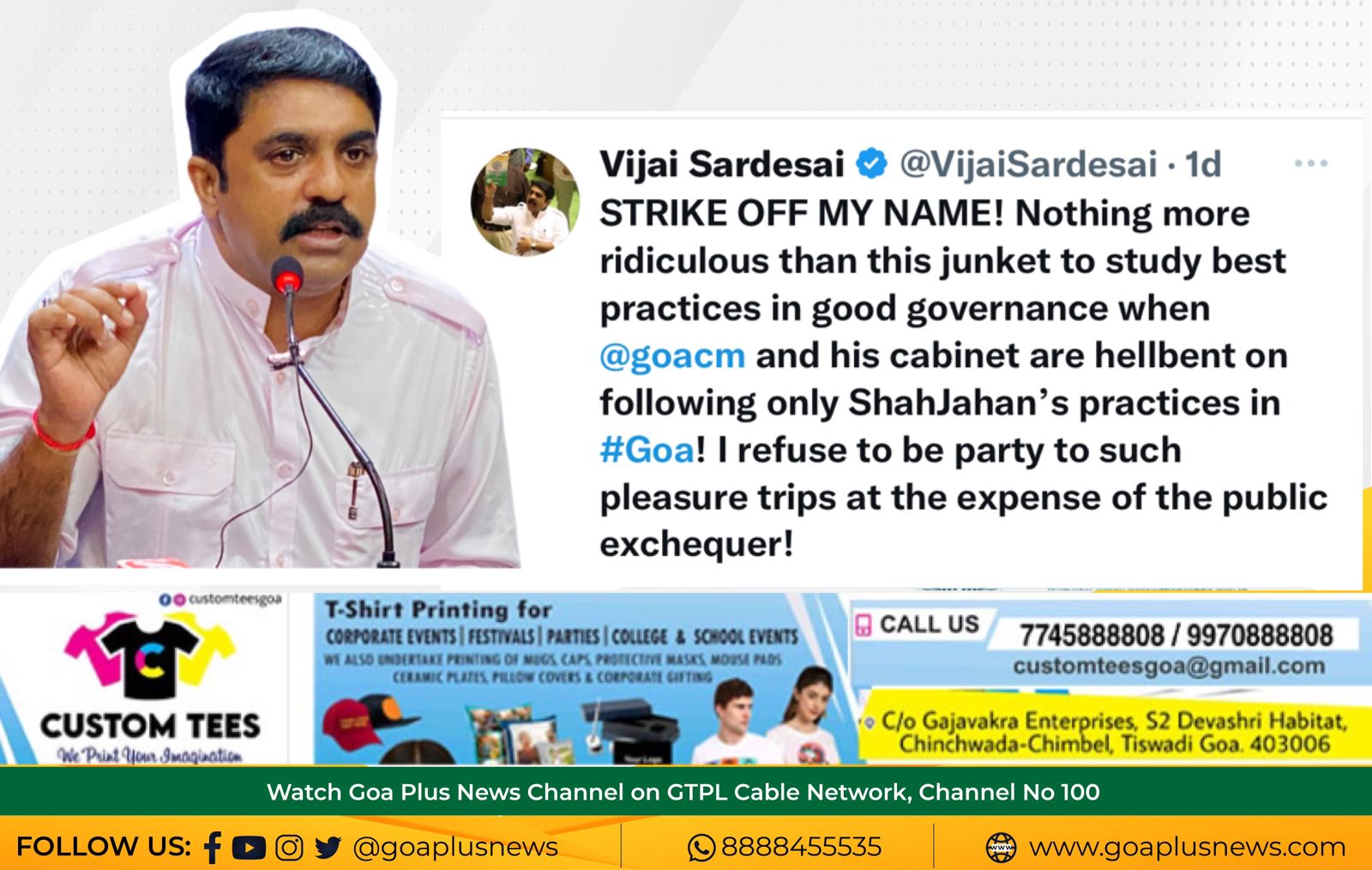 Panaji: Another Opposition MLA in Goa, Vijai Sardesai of the Goa Forward Party, has refused to be part of a study tour to Gujarat to learn 'good governance, stating that he will not be part of such 'pleasure' trips at the expense of the public exchequer.
Earlier, the leader of opposition in the Goa Assembly, Yuri Alemao, had rejected the government's offer to be part of a tour to Madhya Pradesh to learn about 'smart city' practices. He had termed it as a "wasteful expenditure".
"I am committed to the people of Goa and will not be part of any such extravaganza in the future too. I appeal to all my colleagues not to be part of such fancy junkets organized with public money," Alemao had said.
A circular issued by the Goa Legislature Department states that a tour to learn the best practices of good governance adopted by the Gujarat government has been organized, wherein Sardesai has been invited along with Minister for Art and Culture, Govind Gaude, and seven other MLAs.
Reacting to the circular, Sardesai on Saturday asked the government to strike off his name from the list.
"Nothing more ridiculous than this junket to study best practices in good governance when Goa Chief Minister Pramod Sawant and his cabinet are hellbent on following only 'Shah Jahan's' practices in the state. I refuse to be a party to such pleasure trips at the expense of the public exchequer," Sardesai said.
During the monsoon session of the Assembly in July 2022, Govind Gaude defended the state government's move to nominate a contractor for the renovation work of Kala Academy without floating a tender, saying "even Shah Jahan did not invite quotations before building the Taj Mahal".
"Taj Mahal was built between 1632 and 1653. Do you know why it is still so beautiful and everlasting? Because Shah Jahan never invited quotations to build it. That is why the Taj Mahal is intact even after 400 years," Gaude had said.
Sardesai had raked up the issue of Kala Academy in the Assembly, alleging that no tender was floated for the restoration work worth around Rs 49 crore, which was against the CPWD manual. He had demanded a probe into the restoration of Kala Academy, which was designed by legendary architect Charles Correa.
Since then, Sardesai has on many occasions sarcastically said that the Goa government is using 'Shah Jahan's' practices, which means allotting work without floating tenders.