Accessible India Campaign: 30 government buildings to be made fully accessible by State Government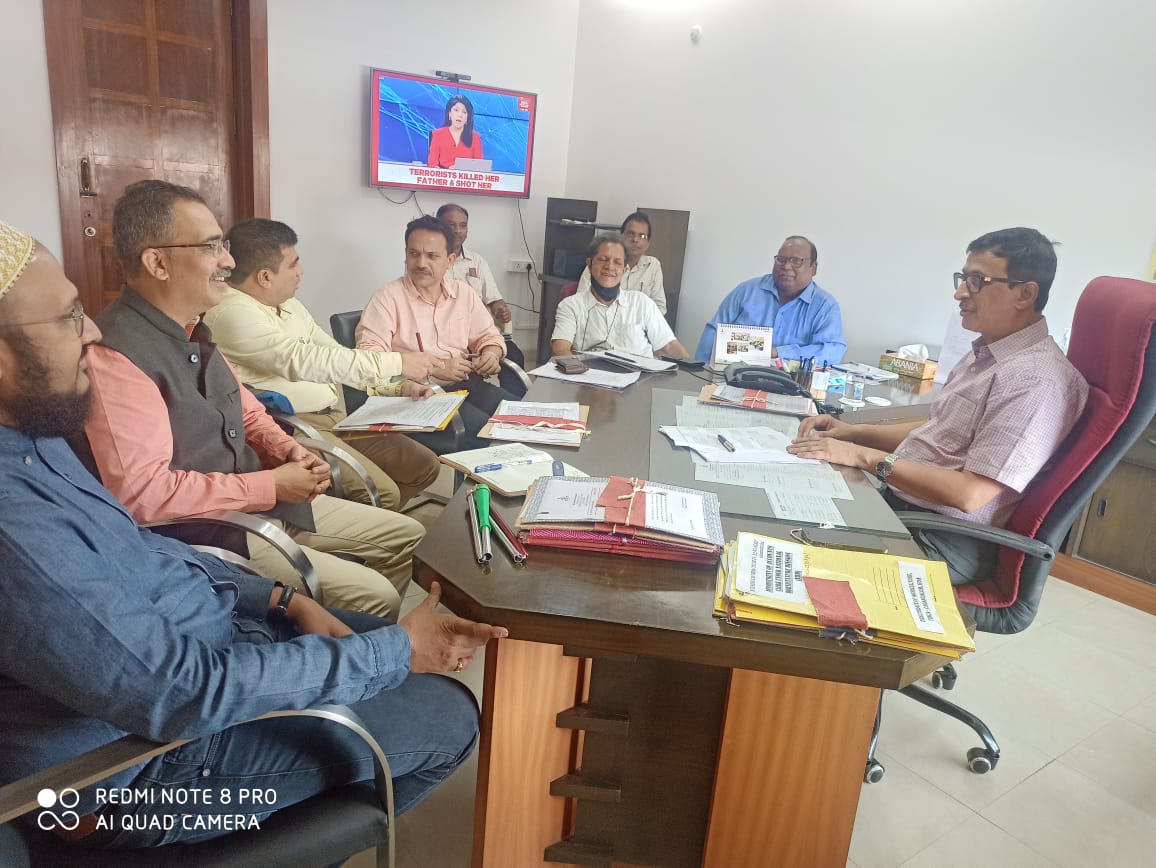 The State Commissioner for Persons with Disabilities, Guruprasad Pawaskar has informed that the state government has begun working toward making 30 government buildings fully accessible for Persons with Disabilities (PwDs) under phase one as part of the Accessible India Campaign.
A tender has already been floated by the PWD for phase one work, and a review meeting was held Wednesday to gauge progress. The meeting was chaired by Arun Kumar Mishra, Secretary, Directorate of Social Welfare.
Also present were Siddhivinayak Naik, Director Social Welfare, Santan Fernandes, Assistant Director Social Welfare, Taha Haaziq, Secretary Office of the State Commissioner for Persons with Disabilities, and Prakash Kamat, member of the State Advisory Board on Disability.
Pawaskar said, "The State Social Welfare Department has decided to make the next 45 government buildings and a few beaches such as Calangute, Colva and Baga accessible for PwDs under phase two of the project. A goal has also been established to ensure that all government buildings are accessible by April 2023".
Adding he said, "Signage, audio, tactiles, and other non-civil work on 30 government buildings will be completed by the end of June. In addition, civil works such as ramps and accessible toilets will be completed in phase two for 30 government buildings".
In addition, the State Commissioner for Persons with Disabilities urged all school management in the state to ensure that school buildings and higher education institutions are accessible for Students with Disabilities.
The 30 government buildings that will be made fully accessible under phase one include District and session court, Panaji police station, PHQ, Urban Health Centre, Directorate of Social Welfare, Panaji Traffic Cell, Directorate of Panchayat, Regional Employment Exchange, Directorate of Art & Culture, Directorate of Transport, Directorate of Industries Trade & Commerce, K.T.C. Bus stand, Goa State SC, OBC Finance and development Corporation, Office of District Register, Directorate of Education, Directorate of Higher Education, Panaji Science Centre, Panaji Govt. Polytechnic, Corporation of City Panaji, Goa University, Goa Medical College, Directorate of Tourism and GTDC.