AAP flays state government for rise in crime against women, Pratima Coutinho demands appointment of Women Commissioner by June end
If Vishwajeet Rane is not capable of handling several posts then the BJP should appoint the woman MLA:Cecille Rodrigues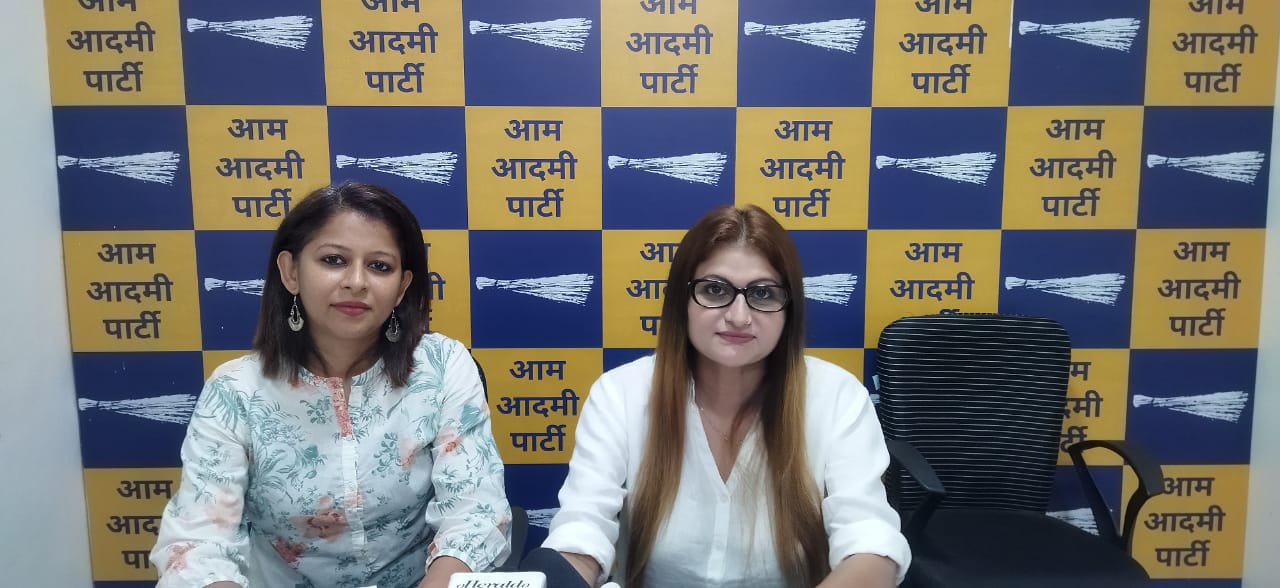 Panaji: Expressing concern over the eight sexual harrasment cases reported in April and May, AAP Goa Mahila President Ad. Pratima Coutinho asked the BJP government to strengthen the criminal justice system and take tangible action to reduce crime against women.
Coutinho stated that the Women Commission has been operating without a head for the past three months. She said, "The BJP government spent crores of rupees on celebrations and distributed the portfolios. However, in this celebration, they have forgotten to appoint a Women Commissioner".
Coutinho demanded the appointment of a Women Commissioner within a month or the AAP Mahila Wing would stage a protest in front of the Women and Child Department. Aside Coutinho has also requested that the government implement sex education in schools as well as proper counselling sessions for minors.
Coutinho said during a press conference at the Party's Panaji office, "Three cases of sexual harrassment were reported within a week in the last month. In May, approximately five cases have been reported. Despite the Victim Assistance Unit raising this issue for several years, the Minister for Women and Child Development has not taken any concrete steps to protect minors or women".
Adding she said, "While the BJP government has launched the Pink Force to protect women, we have been hearing a lot of crimes against women. According to the media report 13 cases under the category "kidnapping/missing/runaway" recorded with the Victims Assistance Unit (VAU) are by and large about teenage love. This is a major concern, which is why implementing sex education and counselling sessions in schools is critical."
AAP Vice President Cecille Rodrigues asserted that Vishwajeet Rane, Minister for Women and Child Development has failed to protect women and minors. The Department of Women and Children has completely fallen by the wayside, as he holds to many positions. Therefore, the BJP government should lighten his load by appointing a woman MLA as Minister for Women and Child Development.
Launching a scathing attack on the BJP Mahila Wing Rodrigues said, "It's interesting how the BJP Mahila Wing which once protested about this issue has vanished from sight since their own government has enrolled a rape accused into their party. With this kind of record how can the BJP government possibly protect the women?".