Access India Convention as part of Purple Fest begins today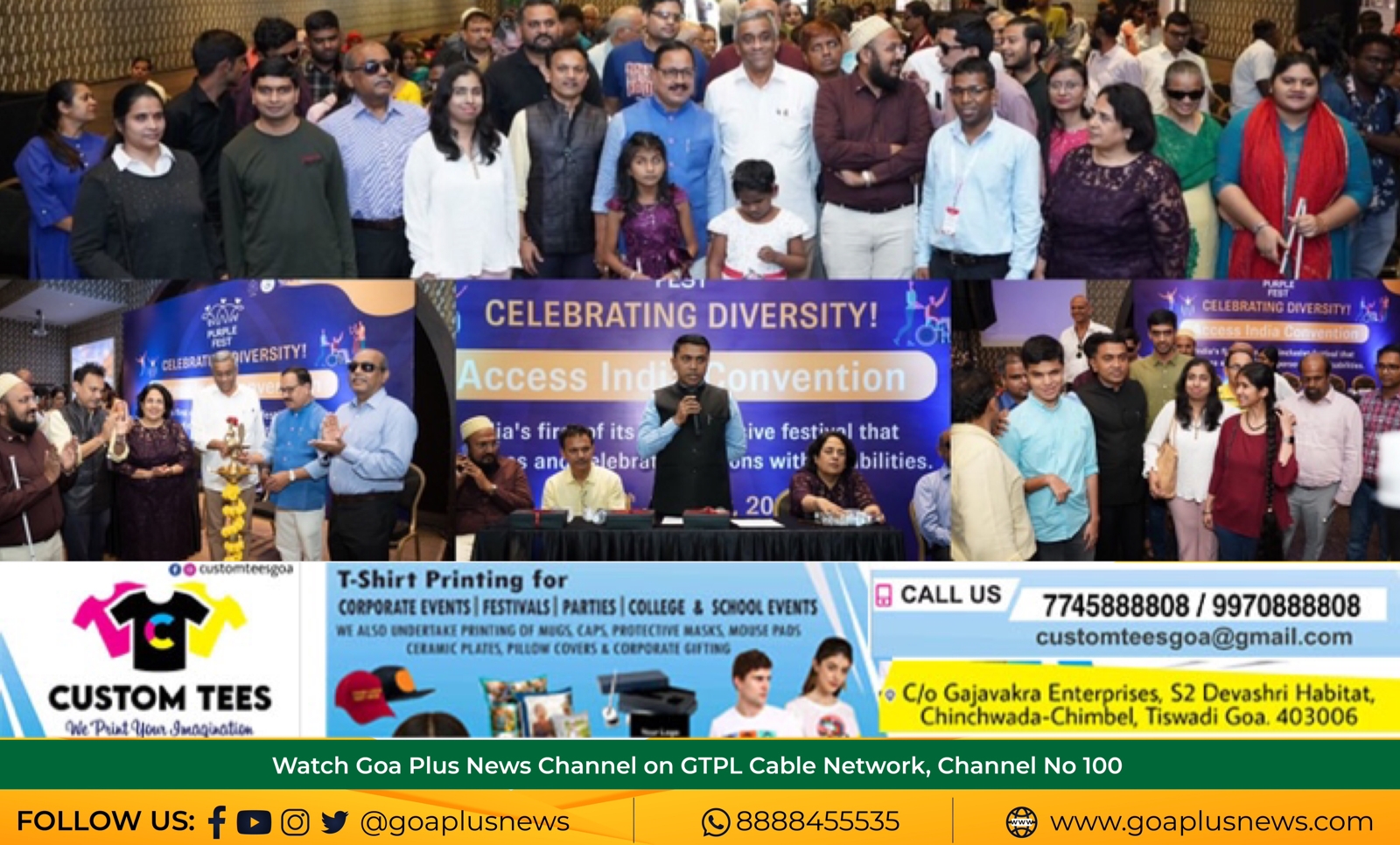 Panjim, January 5, 2023
As a part of Purple Fest which is set to begin on January 6, Access India Convention was organized by the Office of the State Commissioner for Persons with Disabilities and the Directorate of Social Welfare, Goa in association with Access India. This was held on Thursday at Clube Tennis De Gasper Dias, Miramar, Panjim.

The event was inaugurated by the Minister for Social Welfare, Subhash Phal Dessai and State Commissioner for Persons with Disabilities, Guruprasad Pawaskar. The event was well-endowed by the Minister of Power, Sudin Dhavalikar. Also present for the convention was Solicitor and Core team member of the Access India Convention Kanchan Pamnani and Secretary of State Commission for Persons with Disabilities in Goa, Taha Haaziq.
Speaking about how digitalization has empowered persons with disabilities, Minister of Social Welfare, Subhash Phal Dessai said, "The revolution created by mobile phones has been phenomenal. Persons with disabilities have been keeping up with this revolution by using mobiles to overcome challenges and using various software like dictations, voicemail, banking. This helps gain knowledge on how to stay connected with the world. Digitisation has provided access to all of that to all of us."

Multiple initiatives have been started through the Purple Fest for social and economic empowerment of people with disabilities. The focus has also been on providing quality education, providing placement, and making sure that discrimination and crimes against persons with disabilities are strictly penalized.

"Persons with disabilities have immaculate potential, creativity, ability, skills, and talent. A PwD does not lack ability just because one organ is not functional and that does not term them lesser than anyone. The fire and strength of each person reflect our motives," he added.

Chief Guest, Sudin Dhavalikar Minister of Power said: "The Government of Goa has not left any stone unturned to raise the standard and living conditions of PwDs. This is a very good opportunity for delegates to discuss different issues that need to be taken up and resolved shortly."

This Purple Fest through live performances, music concerts, dances, and stand-up comedy will be both interactive and entertaining.

On the occasion Kanchan Panmani, Solicitor and core team member of Access India said, "We are transforming ourselves from 'bechara' to being empowered persons. Change is revolutionary. And teamwork is the most important to succeed. Feedback is also important."

Access India is a community driven initiative that empowers its members with information and solutions and highlights issues faced by persons with disability and the solutions for the same. Members of Access India regularly interact in the digital space with passion but this convention provides a platform to meet in person and work together for a better tomorrow.