AAP will solve the Sonsoddo issue within a year if elected: Sandesh Telekar Dessai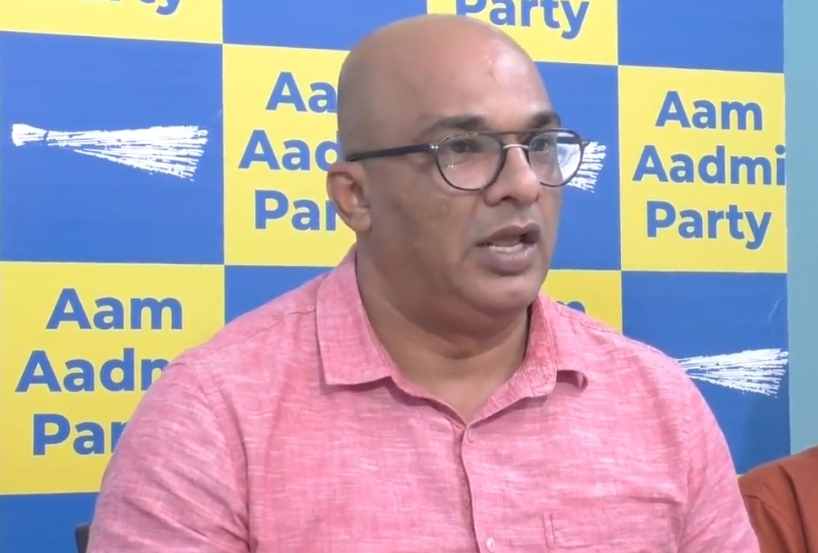 Panaji: Aam Aadmi Party Fatorda candidate Sandesh Telekar Dessai has assured the people of Fatorda that if the party is elected to power, it will solve the Sonsoddo issue within a year of coming to power.
Dessai claimed that the state government has failed to resolve the long-pending Sonsoddo legacy waste issue, leaving Margao and Fatorda residents to bear the brunt of the waste dumped at the site.
While addressing to the media on Tuesday Dessai said, "Modern technologies are available to deal with waste management issues, along with NGOs who are well-versed in the field and ready to handle waste management. However, due to some selfish motives, the government has failed to solve the waste issue".
He said, "Apart from providing basic amenities like unrestricted water supply and electricity, good roads, doorstep services, AAP will also strive to come up with a solution to the Sonsoddo problem within a year of forming the government".
Adding he said, "I will focus on the development of the people of Fatorda, including setting up a sports academy for the local youth and to create a platform for local farmers to sell their produce. It is my desire to establish a recreational center for the elderly. I also intend to introduce environment-friendly industries to solve the problem of unemployment in the Constituency besides motivating and helping them to set up their own businesses".
He further said, "The people have said that they are no longer interested in BJP and Congress parties. They haven't done anything for the people and only focused on their and their supporters' self-development over the years. After all these years, they are now looking forward to the AAP".