AAP Goa intensifies its door-to-door campaign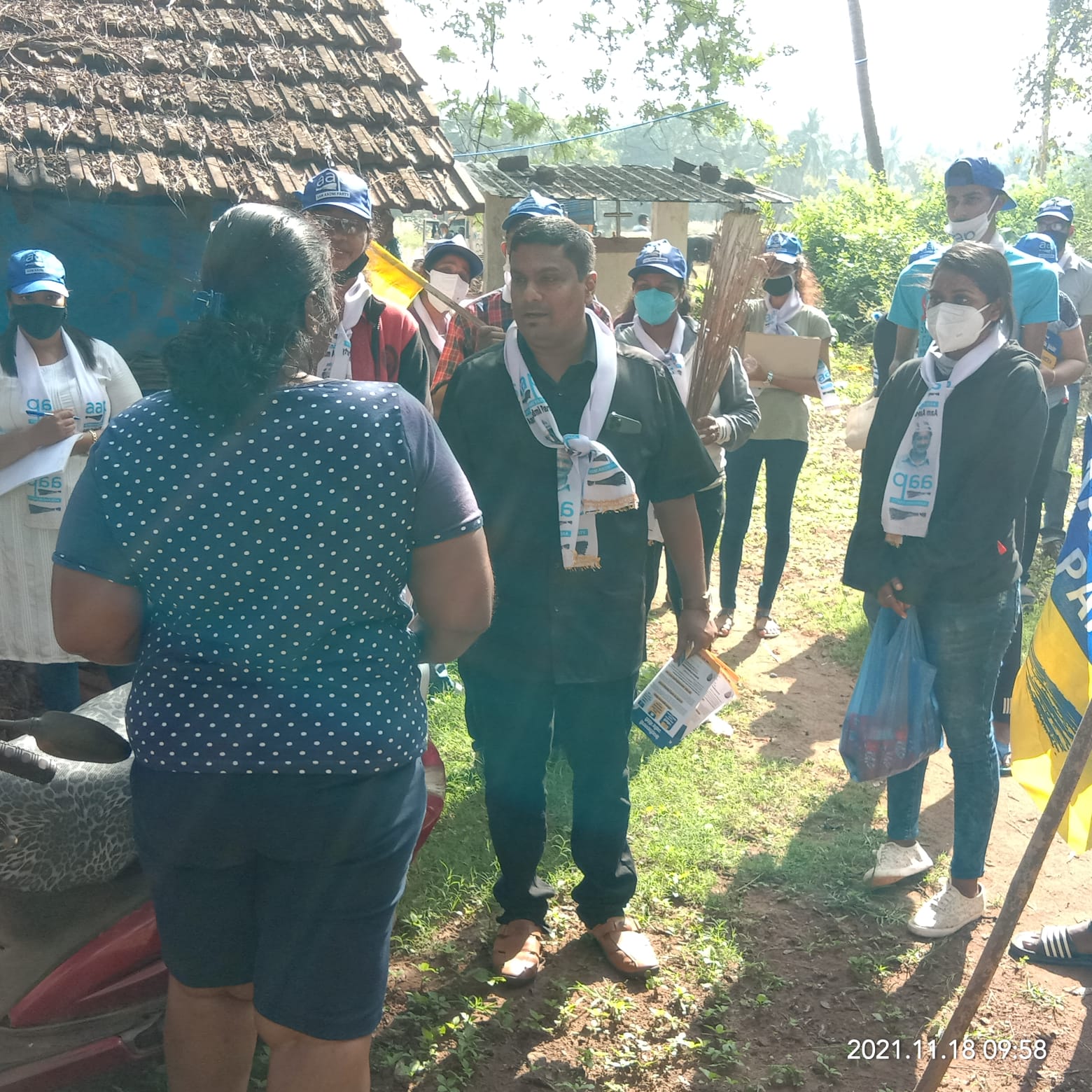 Panaji; Aam Aadmi Party launched its door to door campaign in Velim with AAP leader Cruz Silva and AAP general secretary Gerson Gomes and with AAP Vice President Venzy Viegas in Benaulim along with other prominent party leaders and volunteers. A large number of volunteers accompanied Venzy and Cruz in their door to door campaign and many party leaders attended and met Goenkars at their doorsteps
"People have been voting for the BJP and Congress from several years. I urge people to give a chance to AAP this election and witness the change", said AAP general secretary Gerson Gomes.
"From jobs to medical services, everything happens on the influence of MLAs. BJP and Congress have been working for the self-development. There is dire need of corruption free governance and only AAP can provide that. Our vision is to make smart villages. We will work to preserve our village waterbodies and culture. Many youngsters are leaving Goa for good career options and we will make sure that they get everything here, so that they don't have to leave their native place", said AAP leader Cruz Silva.
Venzy Viegas, AAP Vice President said, "Today, senior citizens in the constituency are neglected and no government has put a system in place to ensure their welfare. Our senior citizens-centric manifesto will resolve various issues and concerns related to seniors who have contributed so much to this state and country at large. AAP will work towards giving our seniors better and safer future."
He said, "We have seen the ruling of Congress and BJP and both parties failed at providing basic amenities to the common people. There has been no development in the state from several years. AAP promised free electricity, free pilgrimage, employment, unemployment allowance till the one get employed and recently Delhi CM and AAP national convenor Arvind Kejriwal announced four guarantees to the Taxi operators, once AAP comes to power. Only AAP can transform Goa and I urge people to vote for AAP".