AAP demands white paper on Rs 12.43 crores being spent on 'Sarkar Tumchya Dari' event
BJP should pay and not use taxpayer money for their campaign : AAP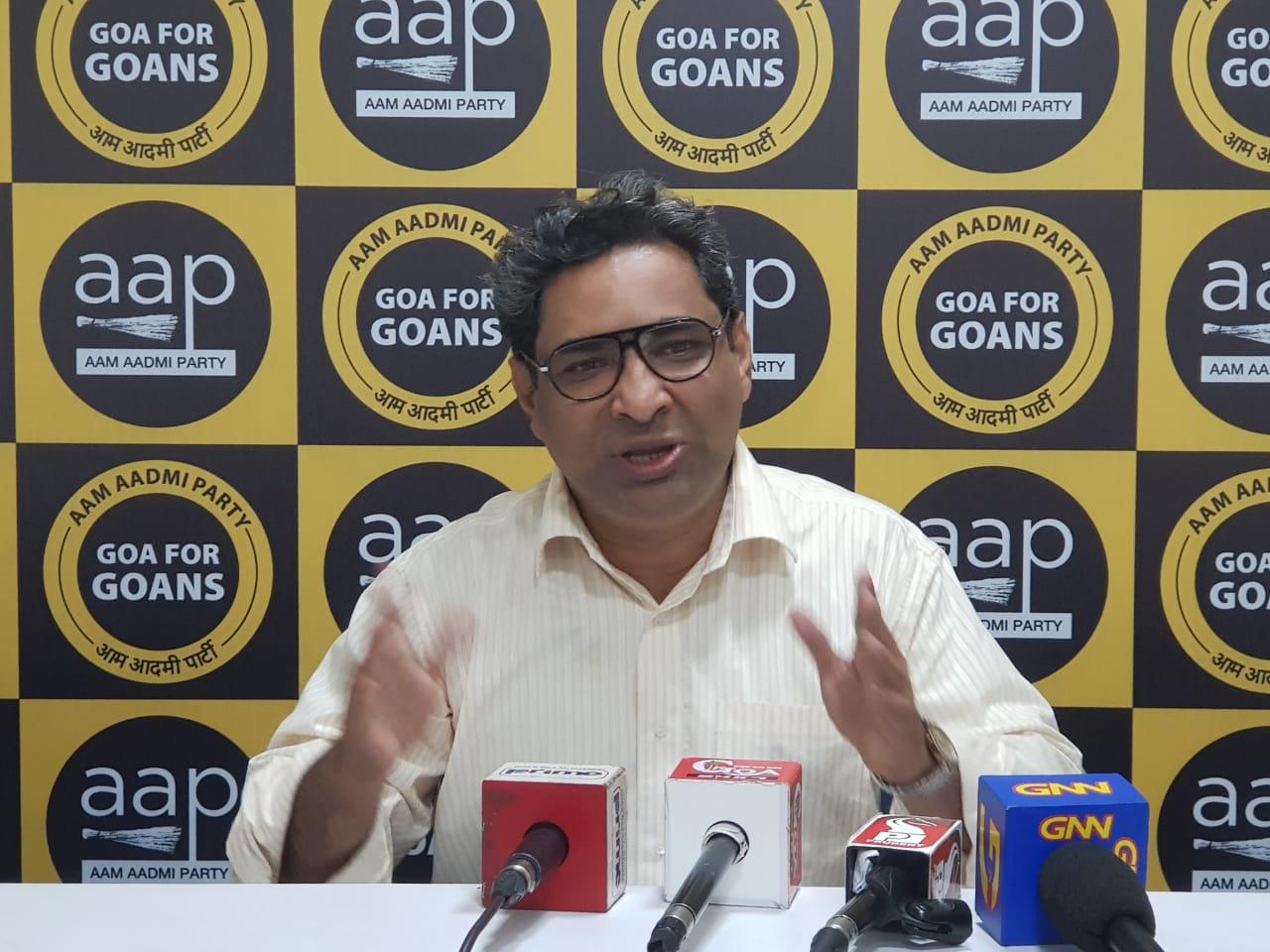 The Aam Aadmi Party demanded a "white paper" from Pramod Sawant-led
BJP government with details of works completed at the "Sarkar umchya dari" events. AAP also demanded that BJP should pay and not use taxpayer money for their campaign.
"In a recent media report, it was revealed that a whopping sum of Rs 12.43 crore was spent by the government on event management of the outreach programme "Sarkar tumchya dari", said Rahul Mhambre, AAP Goa Convenor.
"The news of 12.43 crores being spent for the event is shocking. This is nothing but a scam. What exactly is being done at the event that it is costing Rs. 31 lakhs per event?", questioned Mhambre.
"CM Pramod Sawant should give white paper with details of works completed at these events. With each program of six hours costing Rs. 31 lakhs, that is more than Rs. five lakhs per hour. This money should be recovered from BJP as it is nothing but election campaign at taxpayers' expense", alleged Mhambre.
"AAP had already said it was a cheap imitation of Arvind Kejriwal's doorstep delivery of service schemes in Delhi. AAP also pointed out that "Sarkar tumchya dari" is BJP's 'pre-election' propaganda to lure the voters", said Valmiki Naik, AAP vice president.
Naik further said, "The irony is that the Sawant Sarkar claims there is no money to pay the beneficiaries of schemes like Griha Aadhar and DSS, but is wasting money on such propaganda events where the CM has been seen making political attacks on opposition leaders".
Adv. Amit Palekar, AAP leader said, "Considering how much money the government spent on its PR campaign, Goenkars could've got rashan, water, electricity for free, unemployment allowance, and digital taxi meters for Taxi operators".
"Post COVID19 pandemic, the business and the common man in Goa is still strugling to break even to the pre-COVID19 period. The small-time businessman, private employees, the taxi operators, the auto-rickshaw owners, motorcycle pilots, the fruit and vegetable vendors, the fisherman, small restaurants, guest house owners are still struggling to pay the power arrears, EMI's, insurance, licence fees etc. But these people are not the priority of Pramod Sawant government", said Palekar.
Palekar further said, "earlier, the government had spent crores of rupees are being spent on the organisation of Goa@60 programmes. While crores of rupees have been spent on these programmes the common man's needs are systematically ignored".