Grand Job scam of Legal Metrology Dept. stands Exposed, Minister Filipe Neri's PA Scores 100/100 Superseding other Qualified Candidates in Inspectors Post Examination
SCRAP THE POSTS AND SACK THE MINISTER OR FACE PROTESTS – GIRISH CHODANKAR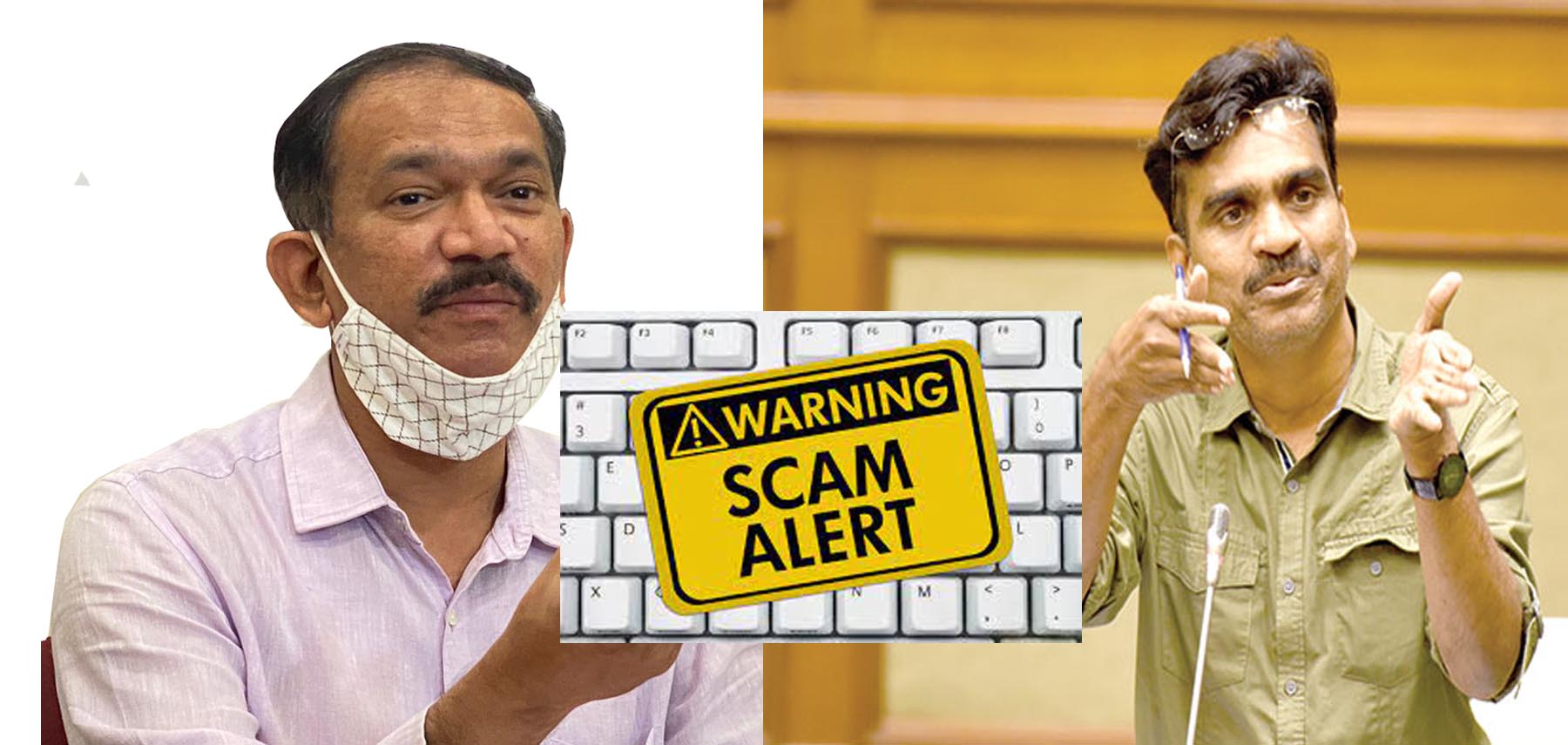 Panaji-The corrupt BJP Government is all out to deprive Government jobs to the qualified and deserving youths of Goa. The results announced by the Department of Legal Metrology for the post of Inspector have revealed that the Personal Assistant to Minister Filipe Neri Rodrigues has scored full 100 Marks superseding other qualified candidates. This exposes the grand job scam in Legal Metrology Department. We demand that all the posts must be scraped and the Minister must be sacked immediately, failing which the Congress Party will launch State-wide agitation warned Congress President Girish Chodankar.
There was a total of 1128 eligible candidates who had appeared for the Post of Inspector of Legal Metrology Department. The written exams were conducted on 26th September 2021 and the Mark List was published by the Principal of Government Polytechnic Panaji on 19th November 2021 with Marks of 1126 candidates informed Girish Chodankar.
The Mark List has 4 Candidates scoring 100 out of 100 Marks. Surprisingly, out of these four candidates, one at Roll No. 57 happens to be one Bhupendra Umesh Dessai, the Personal Assistant to the Minister for Legal Metrology Filip Neri Rodrigues. Another candidate who has scored 100 Marks is with Roll No. 17 by name Azen Rio Rodrigues from Dramapur Salcete which happens to be the Constituency of the Minister. Another Candidate who has scored 100 Marks is at Roll No. 368 by name Aditya Rajendra Parab from Kothambi – Pale which happens to be the Constituency of the Chief Minister of Goa Dr. Pramod Sawant. The fourth candidate who has scored full 100 Marks is with Roll No. 86 by name Colaco Swezel Urminda from Raia Salcete Goa claimed Girish Chodankar.
This is just the tip of the iceberg. We will further probe into the results in detail and ensure that the deserving qualified and eligible candidates get justice stated Girish Chodankar.
We once again appeal to the youths of Goa not to fall prey to the fake promises of the BJP Government. The Congress Government after coming to power in 2022 will scrap all the illegal appointments done by the BJP Government and give jobs only to the deserving, qualified and eligible candidates assured Girish Chodankar.