Workshop on Advanced Laparoscopic Surgery at RG hospital, Goa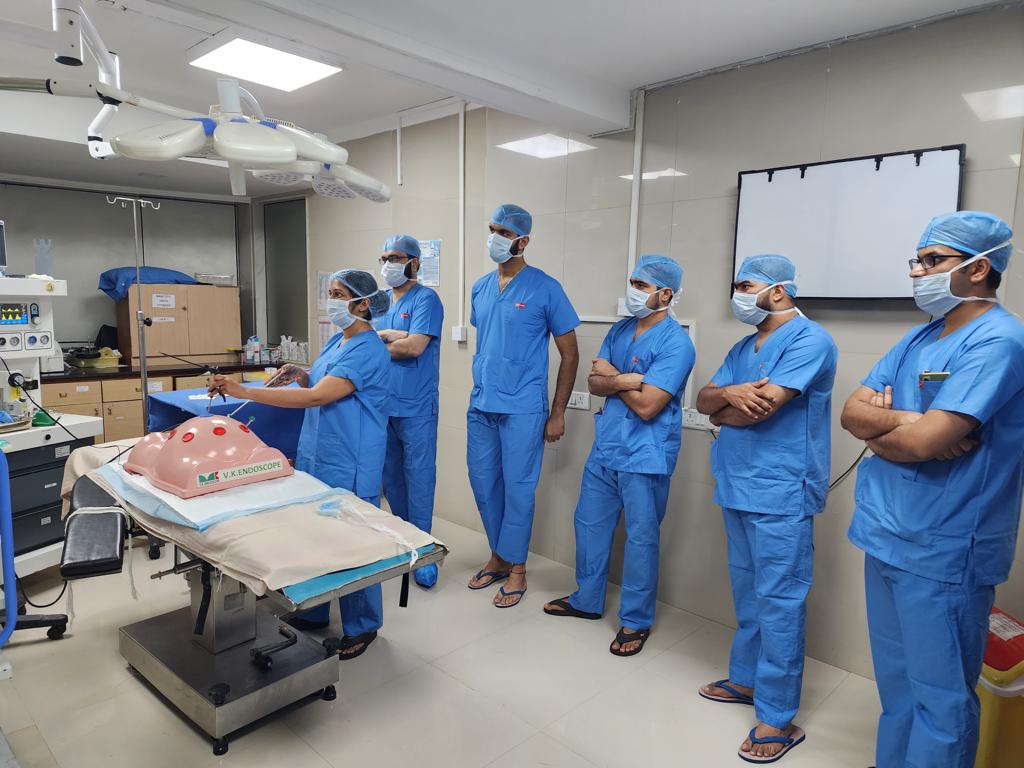 RG hospital Goa in collaboration with ASI, Goa chapter organized a One Day Workshop On Basic Training In Standard Laparoscopic Cholecystectomy on 19th December 2022, the program was conducted by Dr.Vardhan Bhobe – Sr. Consultant General and Laparoscopic Surgery.
The Aim of organizing this workshop was to make surgeons aware of the advanced & latest laparoscopic surgeries. Various surgical skills, including laparoscopic & open knotting, suturing, stapler usages & port placement training was given to the surgeons.
Laparoscopic surgery is a form of minimally invasive surgery that uses tiny incisions. The surgery is performed with the use of a small instrument called a laparoscope.
This instrument contains a camera & illumination source, so that the surgeon can view the inside of the body without the need to make large incisions. 11 Surgeons enrolled in the Program ( 6 were from Goa medical college).Dr. Padmanabh Rataboli ( President of Goa Medical council ) was Chief Guest at the Program . Three credits points were awarded to Doctors for this Activity.
"RG hospitals has become a trendsetter & should conduct more of these kind of activities, GMC will be there to support training initiatives in the future too" – Said Dr. Rataboli.
RG Hospital drives excellence in health care delivery through Academics, Education and Training in collaboration with National and International Universities . its is also transforming lives with a modernistic approach with High tech equipments and state of the art infrastructure, RG Hospitals has compassion as the main element and hence pioneered Emotional Intelligence (EI) Enabled Health care ™️ which provides our patients with a holistic healing experience – Said Mr. Avinash Ojha ( MD & CEO of RG Group of Hospitals.)