#UPIpayments ||There is no consideration in Govt to levy any charges for UPI services; Ministry of Finance issues statement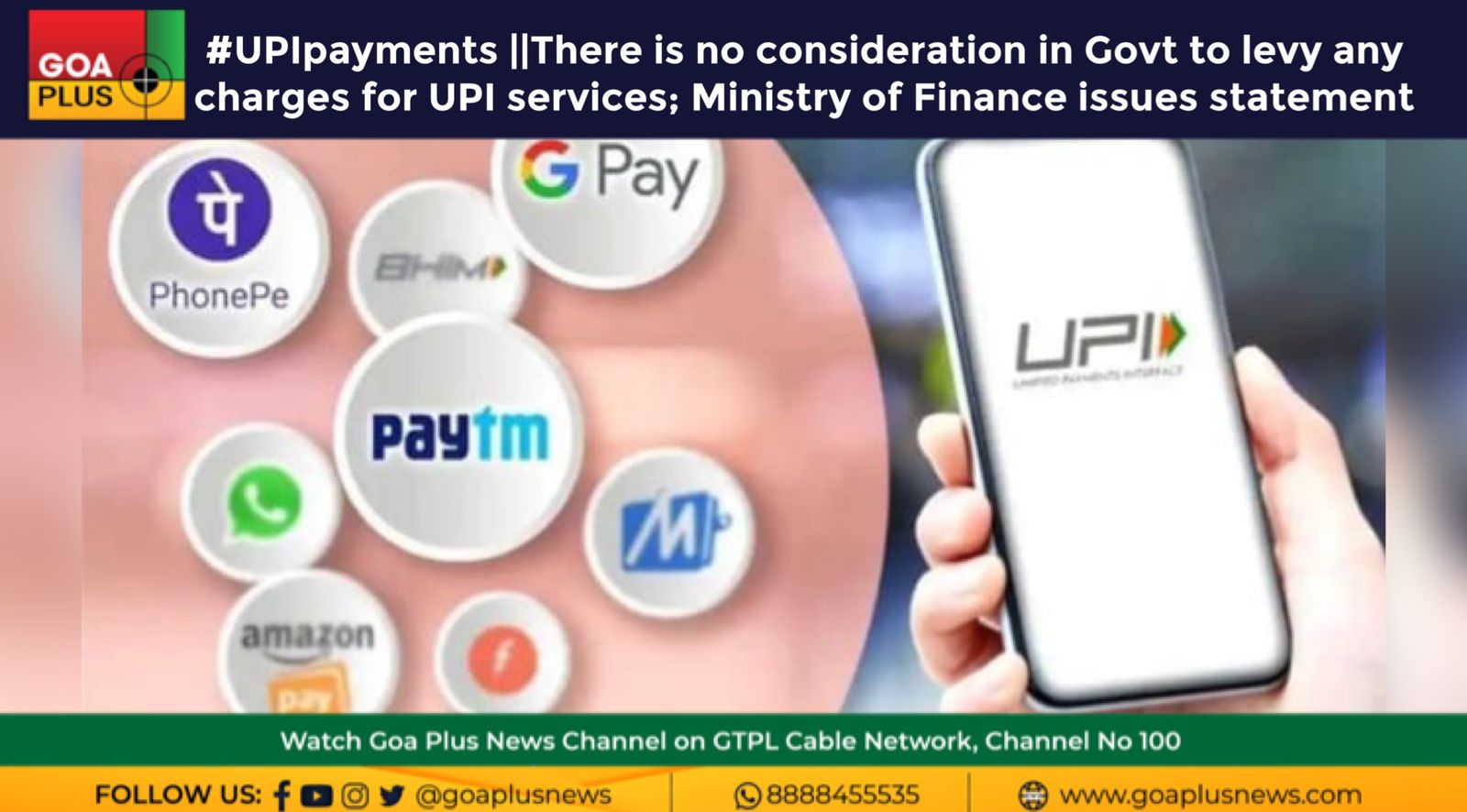 India: The Finance Ministry has clarified that they do not intend to levy any charges on payments made through UPI (Unified Payments Interface). Actually, it was being reported in the media that RBI is looking at a new proposal, under which some charge will be charged from the customers for making UPI payment, that is, this payment will not be completely free. Giving clarification on this, the Finance Ministry has issued a statement saying that the government is not thinking of charging any kind of charge on UPI services. Whatever the cost is, the service providers will make up for it in other ways. Let us tell you that UPI payment has become quite popular in India and imposing any kind of charge on it will give a big blow to the digital payment system. According to a new proposal of RBI, it is considering to charge money for making UPI payments. Actually RBI believes that UPI is used like IMPS so for fund transfer like IMPS, UPI should also be charged. RBI has suggested that a tiered charge may be levied on UPI payments based on different amount brackets. The Reserve Bank has issued 'Discussion Paper on Charges in Payment System' regarding this. RBI has sought suggestions on this.
The paper states that UPI as a fund transfer system ensures real-time transfer of money. At the same time, it also ensures real time settlement as a merchant payment system. For all this work, banks need to create basic infrastructure, so that transactions can be completed without any risk. In such a situation, the additional cost incurred in maintaining this system should be recovered.
At present, the government has denied any such charge and you can continue with the transaction for free. But in the coming times, there may be a change in the situation and people may have to pay charges for paying through UPI.