Stop Interference & Give Free Hand to SIT in Land Grabbing Cases- Girish Chodankar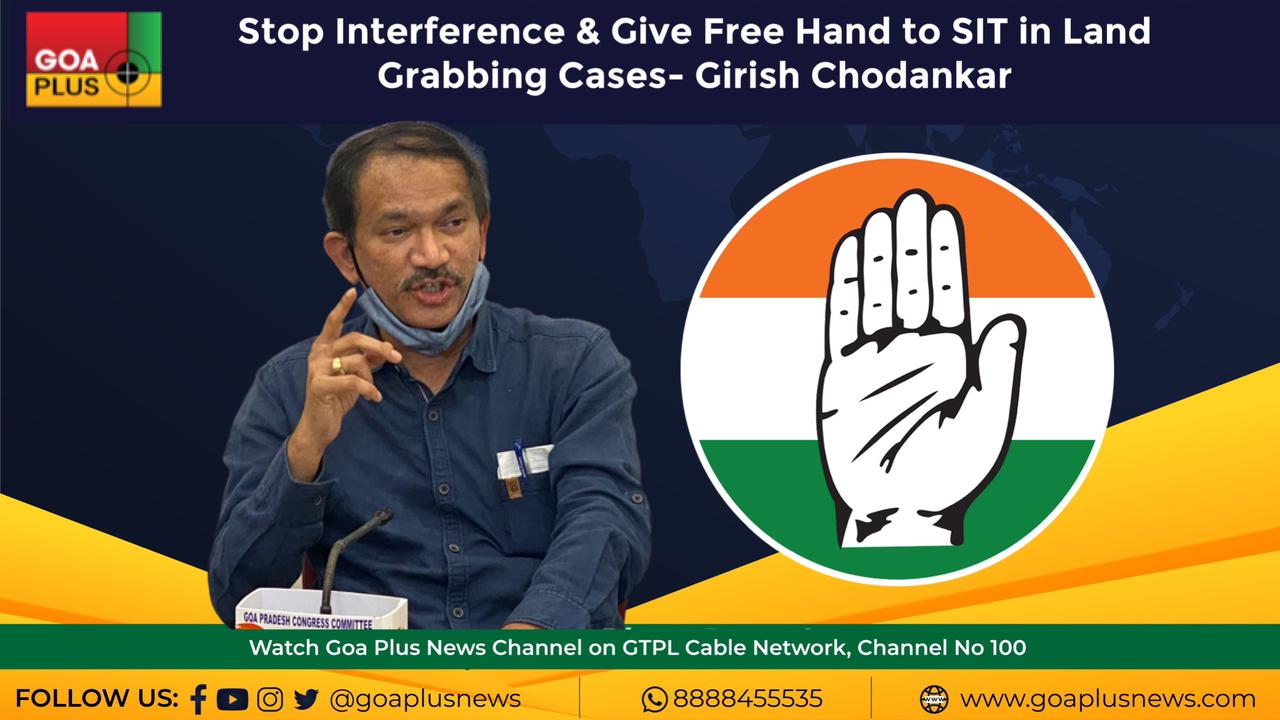 Panaji – It is loud & clear that the Chief Minister Dr. Pramod Sawant who is feeling insecured due to strong opposition from his own Ministers, is using every opportunity to pressurise his political opponents. He should stop interfering in land grabbing probe currently underway & give free hand to Special Investigation Team, demanded former Congress President Girish Chodankar.
I had raised the alarm on 25th June 2022 and brought it to the notice of the Chief Minister about the involvement of a sitting Cabinet Minister in the illegal land grabbing & demanded that the said Minister should be dropped to allow SIT to conduct a free and fair investigation, pointed Girish Chodankar.
As the Chief Minister failed to take any steps, I again raised the second alarm on 4th August and demanded that either the Chief Minister announce that none of his Cabinet Ministers are involved or sack the said Minister. I had also said that if the Chief Minister fails to act, I will expose the said fraud Minister. Despite my second alaram, Dr. Pramod Sawant has still not woken up, said Girish Chodankar.
I have now reports that the Chief Minister is using the SIT probe to pressurise his own Ministers in a bid to save his Chair. I am also told that Chief Minister has issued instructions to SIT to go slow on certain cases & act on few. I will soon expose the Chief Minister with documentary proof, said Girish Chodankar.