TMC Goa demands CBI & ED probe into disproportionate assets of CM Dr. Pramod Sawant.
Also slams Goa BJP Govt for diverting Mhadei water to Karnataka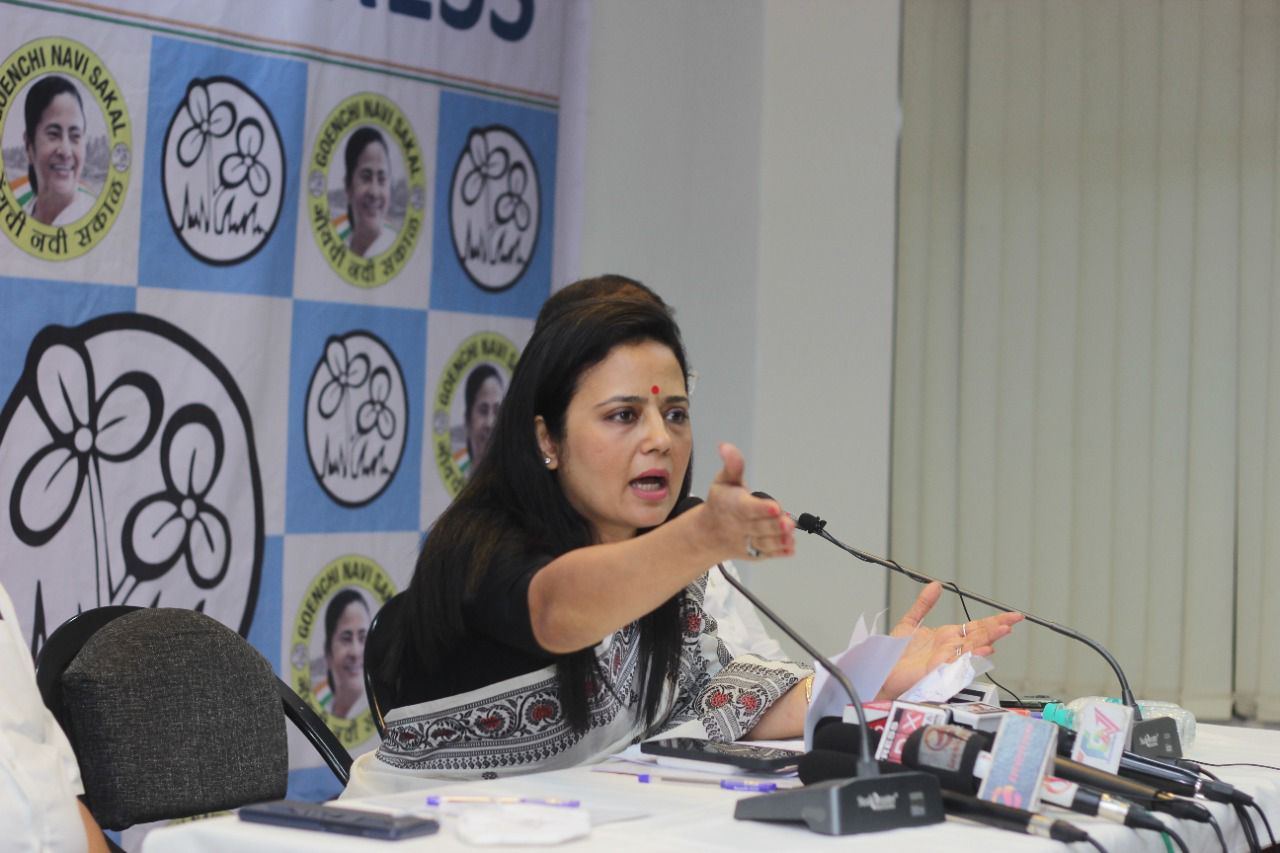 Panaji: In her first press conference as AITC Goa In-Charge, Smt Mahua Moitra today launched a high decibel two-pronged attack against the Pramod Sawant led BJP Government in Goa. She highlighted the widespread corruption in the mining sector and also spoke about the diversion of the Mhadei waters to Karnataka.
Launching a scathing attack against the CM, she said, 'When Mr Sawant took over as the Chief Minister of Goa, he said that he will get mining started in three months. It has been three years and mining has not resumed in Goa.'
She then cited a letter from the Office of the Deputy Regional Director of Maharashtra, dated 7th November 2019 and said, 'The letter clearly shows that Pramod Sawant, as the CM of Goa, got a mine in his name in Sindhudurg district in Maharashtra. But the big question is, where did he get the money to lease a mine if he was an Ayurvedic doctor with the government?'
Smt Mahua Moitra then demanded a CBI and ED probe into the source of funds used by Shri Pramod Sawant to secure the mine. She said, 'I would also like the Prime Minister to order a disproportionate assets inquiry against Shri Pramod Sawant.'
At the same press conference, Smt Mahua raised another important issue, that of the Madhei water dispute. After giving a timeline of events, Smt Mahua Moitra said, 'Karnataka got a paltry 7.5 tmc of water diverted. Mr Parrikar died, Mr Sawant, upon becoming the Chief Minister, immediately notified this award and Karnataka started getting water much more than they were supposed to. Karnataka senior leaders even came to Delhi and said, we have done a deal with Mr. Sawant, there is no problem. There was a hue and cry in the State Assembly and it was asked as to how an NOC (No Objection Certificate) can be given when an SLP (Special Leave Petition) is pending before the Supreme Court. Mr Sawant came on record to say that the lawyers did this without asking the Government. But later, the then AOR and senior counsel Mr. Arvind Datar held a press conference and said that Goa officials asked us to give the NOC to Karnataka.'
Highlighting how the CM had acted against the interest of Goans, she said, 'Despite winning, most of the water of the basin has been diverted to Karnataka and Goa has been burning. Today, people of Goa are not getting their due share because Mr Sawant struck a deal with Karnataka.'
Smt Mahua Moitra ended by reiterating Goa Trinamool Congress' commitment to fight for the rights of Goans and said, 'Goa TMC will bring to the forefront issues that are pertinent to Goa and we will continue to ask questions of this Government.'