Thank You BJP! You Stopped at Blaming Congress & Not Pandit Nehru For Mhadei Mess- Amarnath Panjikar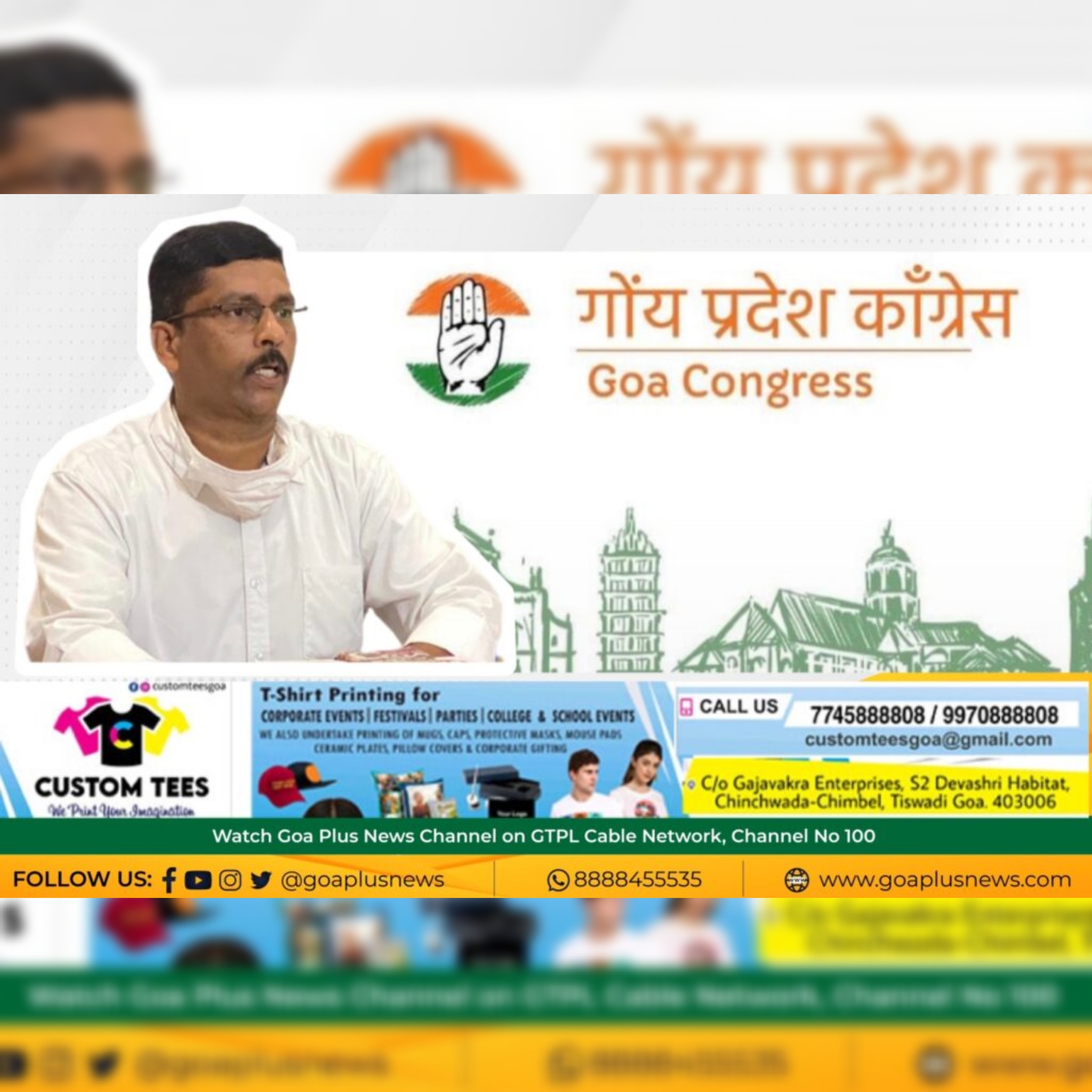 Panaji: BJP has mastered the art of diverting the attention of the people from the core issues. The recent blame game by Chief Minister Dr. Pramod Sawant and the BJP Spokespersons pointing fingers at the Congress Party for the mess on Mother Mhadei created by the Double Engined BJP Government is nothing but an attempt to divert the attention of the people from the betrayal of Goans by the BJP Government. I thank the Chief Minister and the BJP Spokespersons who stopped blaming Congress and not Pandit Nehru for the Mhadei Mess stated Congress Media Cell Chairman Amarnath Panjikar.
Reacting sharply to the statements of Chief Minister Dr. Pramod Sawant and BJP Spokesperson Giriraj Pai Vernekar, Congress Media Cell Chairman demanded that the Chief Minister must immediately meet the Prime Minister and get the approval given to the DPR of Kalsa Bhandura Project withdraw or resign for his failure to protect River Mhadei.
It was the Congress Government that constituted the Mhadei Water Dispute Tribunal. The facts and figures show that the BJP Government after coming to power in 2012 has consistently compromised on the interest of Goans. I want to remind the Chief Minister that the betrayal of Mhadei began on 21st December 2017 when then Chief Minister Manohar Parrikar wrote a letter to Karnataka BJP Leader compromising on the issue to give political advantage to Karnataka in the elections. I challenge the BJP Government to produce a single document to prove that Congress compromised on Mhadei, stated Amarnath Panjikar.
Why the BJP Government led by Chief Minister Dr. Pramod Sawant did not object to the Notification of the Award by Mhadei Water Dispute Tribuna? Questioned Amarnath Panjikar. Why then did Union Minister for Environment Prakash Jawadikar took a U-Turn from his letter dated 18th December 2019 keeping the EIA clearance in Abeyance and allowing Karnataka Government to go ahead with the work on Kalsa Bhandura Project with his letter on 24th December 2019? Chief Minister Dr. Pramod Sawant must answer the Goans demanded Amarnath Panjikar.
The Chief Minister himself has admitted with his statement in the section of media today that the Karnataka Government diverted the water almost a year back. BJP Government is ruling at the Centre, Karnataka, and Goa. The connivance of the BJP Government has resulted in the diversion of water and injustice in Goa. We warn the BJP Government not to adopt blame games to divert attention from its failure to protect Mhadei. If the Government does not act, the entire of Goa will come on roads with massive protests, stated Amarnath Panjikar.